Hey, it's Brooke Shields' birthday today! (Happy birthday, Brooke!) Shields has long been near and dear to PAPER's heart since she let us dress her up like a boy in our October 1990 issue. At the time, Shields was grappling with her media image as a wholesome Hollywood ingenue, and yearning for more interesting roles. "Why can't people let me be who I am?" she asked PAPER writer, Linda O'Keefe. "I'm as funky as the rest of them. I'm as much of a Sam Shepard play as anybody else."

Shields showed us just how funky she was when she let the late, great makeup artist Kevyn Aucoin pluck all of her eyebrows out for our photo shoot with photographer Henny Garfunkel. "Everyone on set was like, 'Wow, she makes such a gorgeous guy,'" remembers our Kim Hastreiter. "She was a really fucking good sport about the whole thing."

Not too long after the issue came out, Shields helped PAPER win drag ball/AIDS benefit Love Ball 2. She drove up on stage in an eight-foot-long car covered in issues of PAPER and wearing a rip-away chauffeur outfit, a mustache and her hair tucked up in a hat. Shields got out, opened the car door, and out came a stream of drag performers dressed as various iconic women (e.g. Marie Antoinette, Liza Minnelli, the Queen of England, Diana Ross, Wonder Woman ( who was played by Joey Arias)) who all walked to the front of the stage and posed with giant Styrofoam covers of PAPER around their faces. For the finale, they surrounded Shields, ripped off her disguise, and the actress, who had been wearing a gown and glamour makeup done by Francois Nars underneath her get-up, held up a cover that said "The Real Brooke." Go-go boys then came out wearing mini skirts made out of shredded copies of PAPER, waving banners that said "Realness." In other words, holy shit. "House of PAPER" took home the first place trophy that year in a major upset over the heavily favored Metropolitan Home.

Anyway, here are photos from the original PAPER spread with Shields in all her boy glory as well as one with her House of PAPER friends at the Love Ball.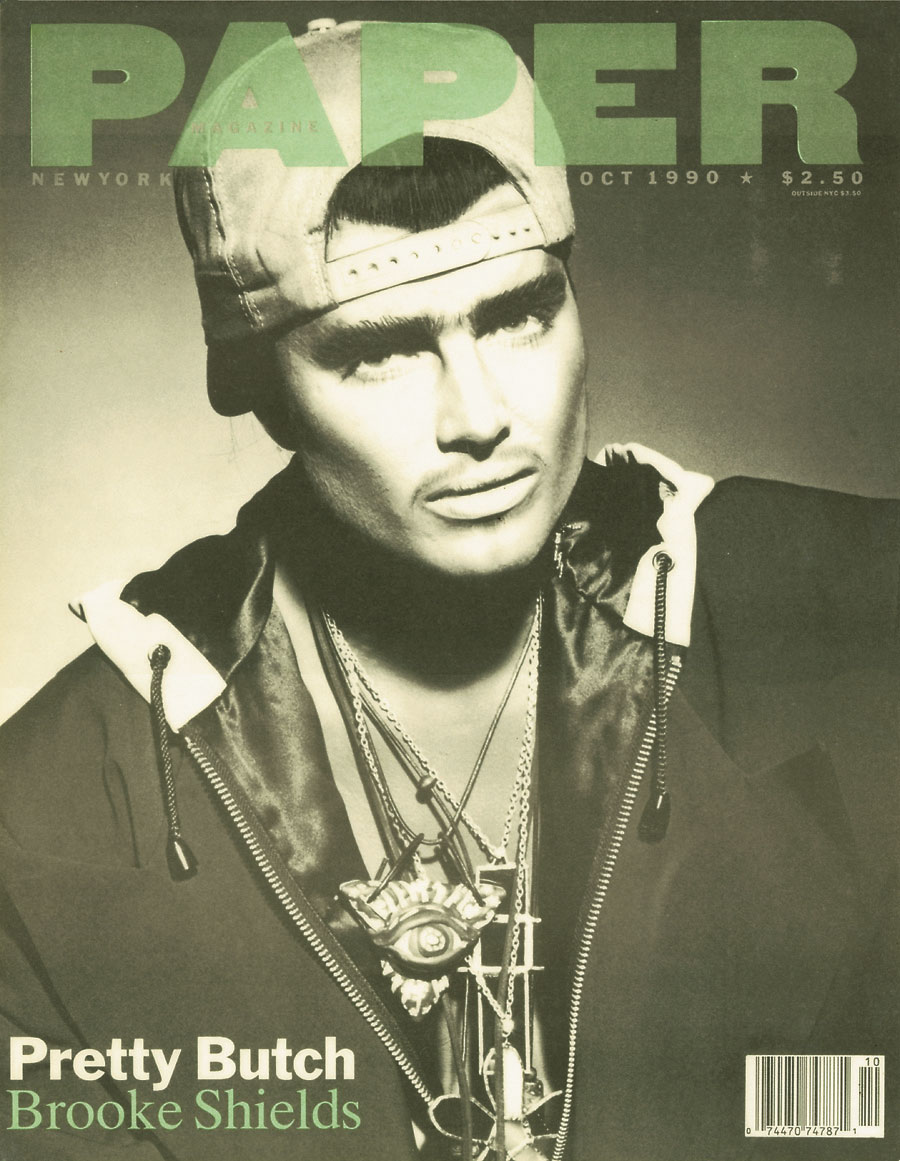 Hooded suit by John Richmond at Untitled. Hat and pendants from Union. Beads from 555 Soul.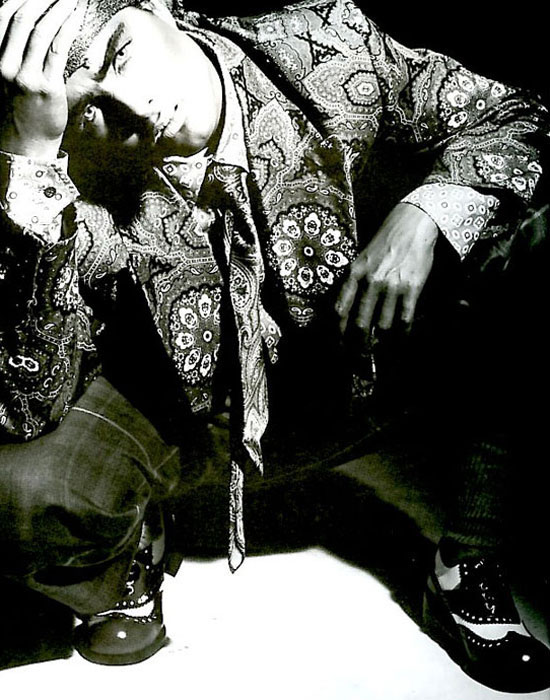 Paisley and plaid suit, tie and shirt by Isaac Mizrahi. Bubble toe shoes from Screaming Mimi's.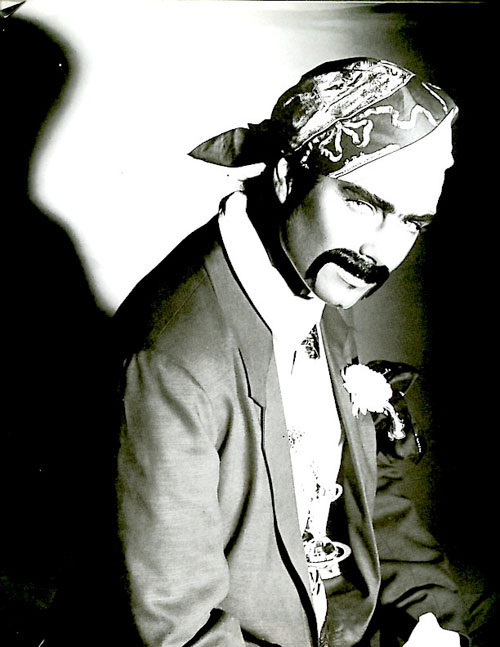 Shirt, tie and pendants all by Vivienne Westwood at Untitled.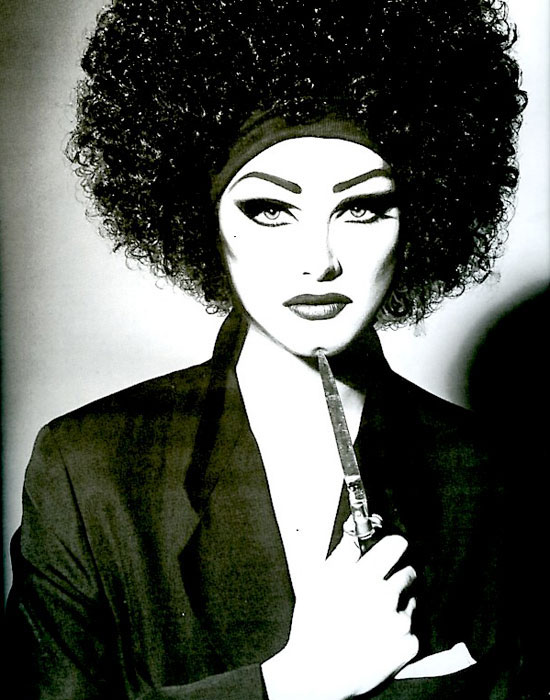 Woman's suit by Emporio Armani.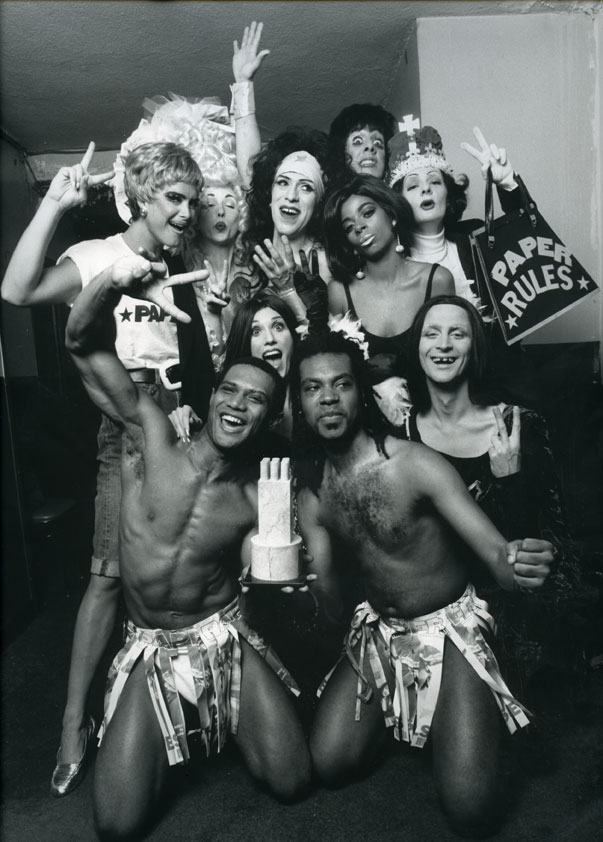 Brooke with the House of PAPER (That award is still prominently displayed in Kim's office.)