1. The "Crimped Hair" Look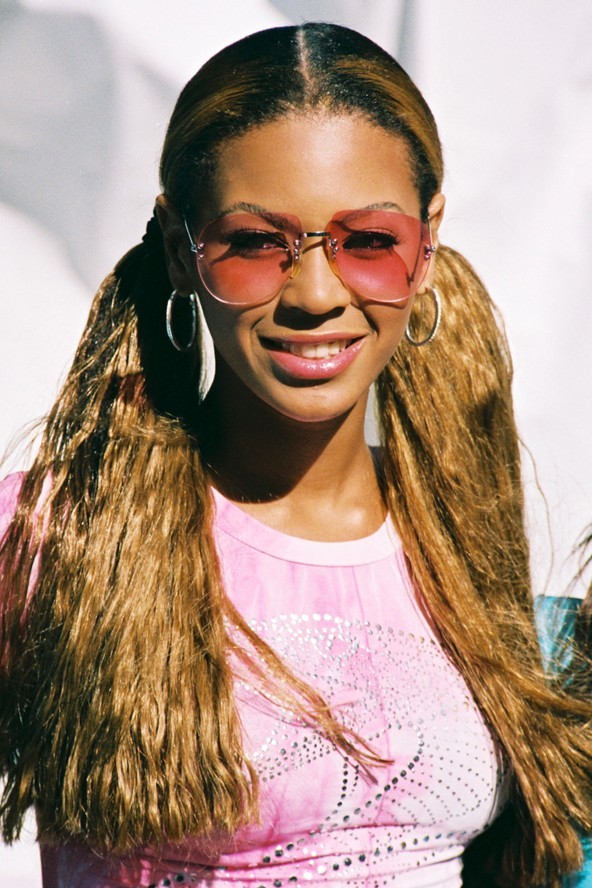 It might be the early 2000s if:
Your sunglasses are of the rimless variety.
And your t-shirt is bedazzled.
You might be Beyoncé if:

Despite all of that, you still look amazing.

2. The "Denim on Denim" Look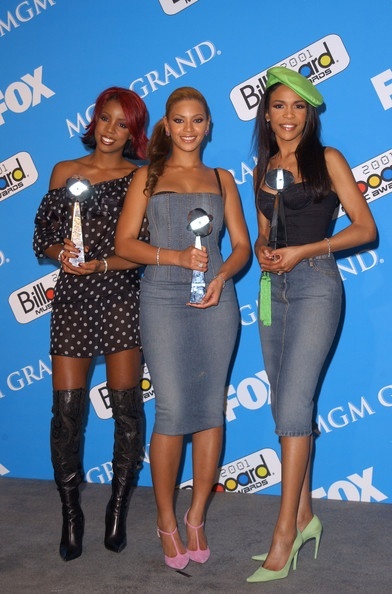 While it's no Britney and Justin moment, we still think people should be talking about this a whole lot more because we have some questions. For one, why was Kelly dressed like a chic pirate instead of wearing denim with a subtle pop of color, like Mama Knowles told them to? Beyoncé looks great though, who are we kidding.
3. The "Sparkly Bra, Bandana, and Belly Button Ring" Look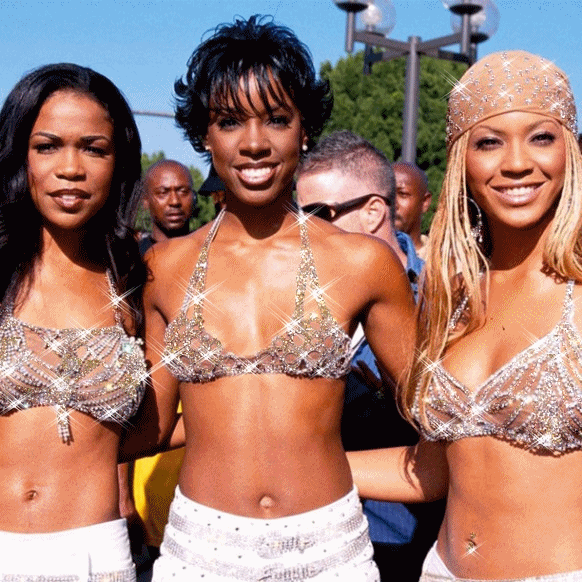 AKA the glitter goddess look. Bow down.

4. The "Shagadelic" Look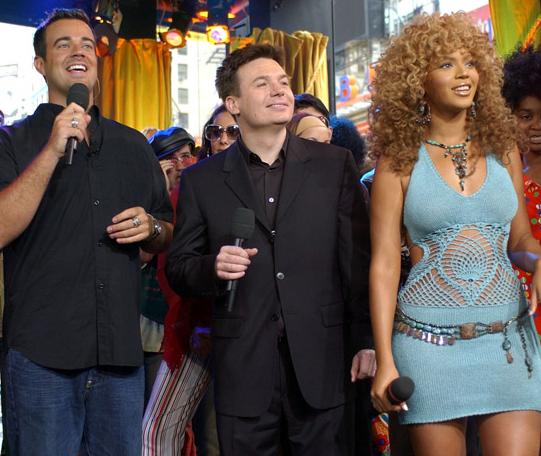 Beyoncé having a majestic ombré poodle hair moment while two white guys stand by in awe.
5. The "Denim on Denim" Look, Revisited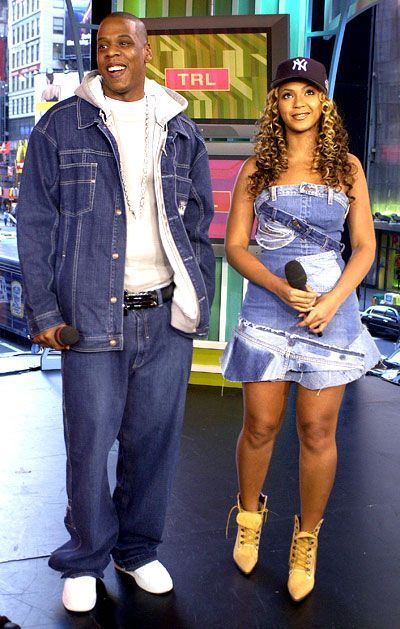 Who knew
TRL
had birthed so many beautifully fugly fashion moments. Justin and Britney who?

6. The "Bootylicious" Look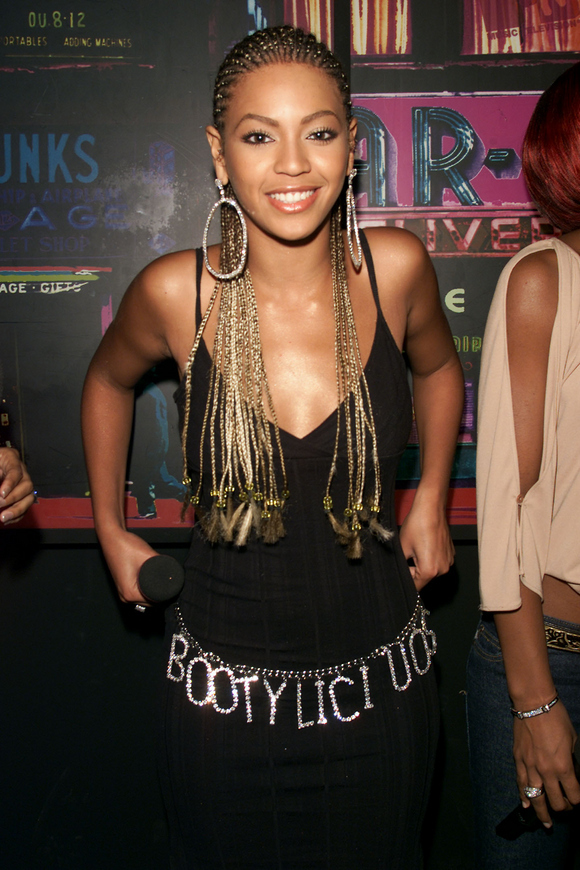 When can we buy this belt from the VFILES store? We NEED it.
7. The "Gucci Visor" Look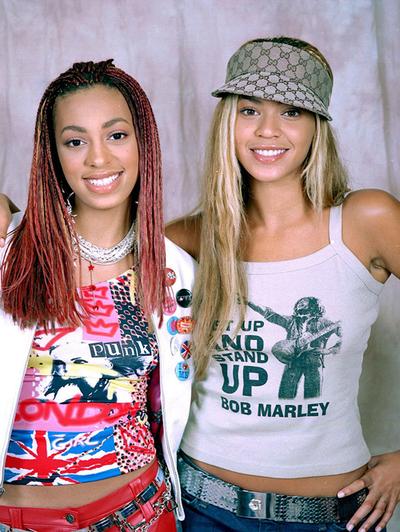 Paired with a Bob Marley tank, of course.
8. The "80s Prom Dress" Look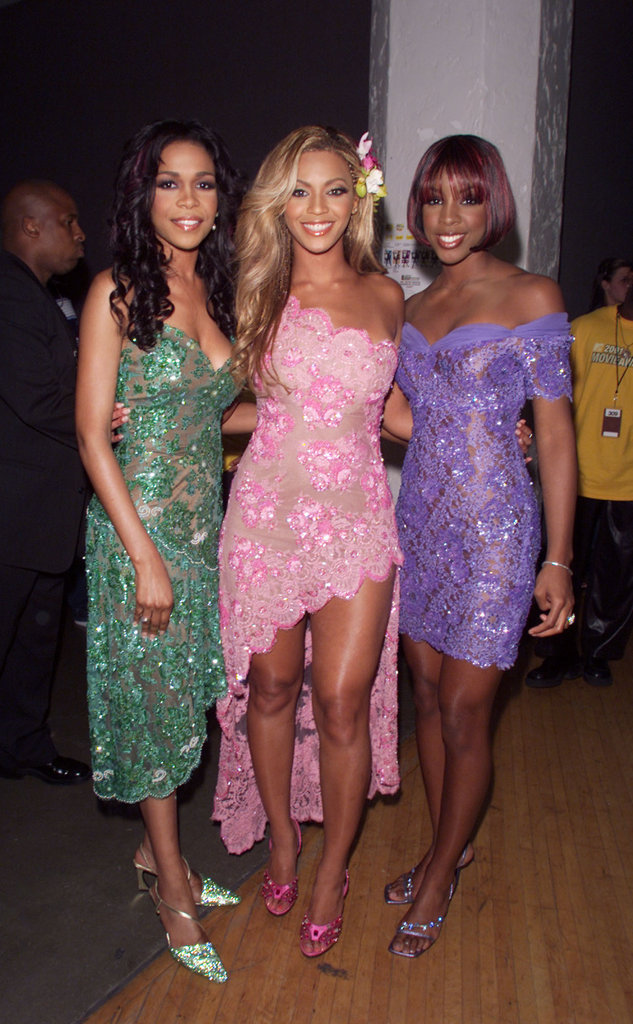 How to look amazing while wearing the third most tragic dress in the world: See above.
9. The "Rhinestone Thong" Look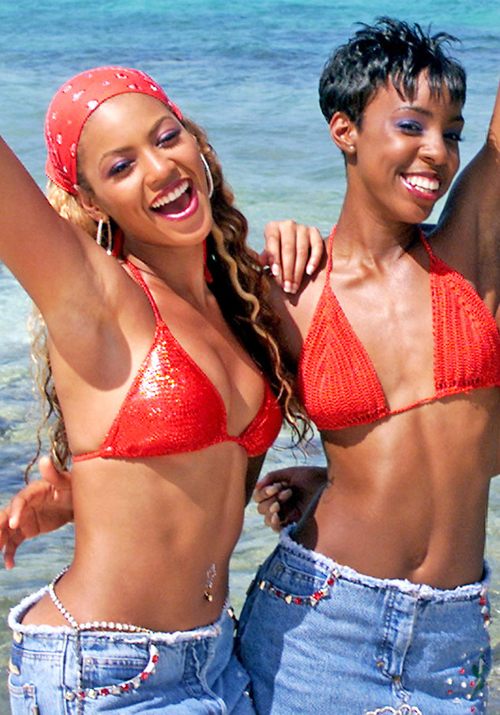 Rhinestone thongs: the only thing you need to bring on a beach vacation with the girls.  
10. The "Class of 2002" Look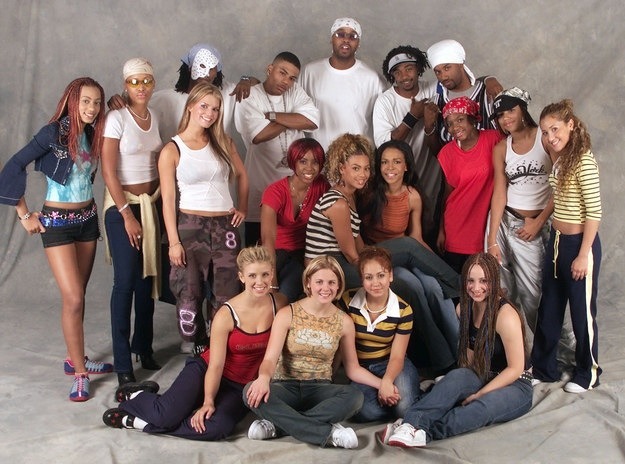 Solange, Jessica Simpson, Eve, Nelly, Adrienne Bailon, and some white girl in really tragic corn rows. The gang's all here to wish queen B happy birthday!