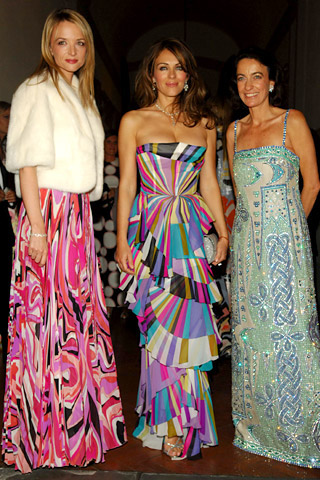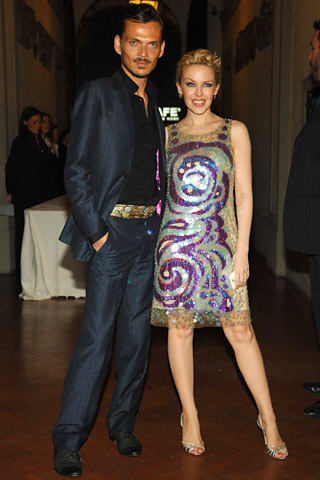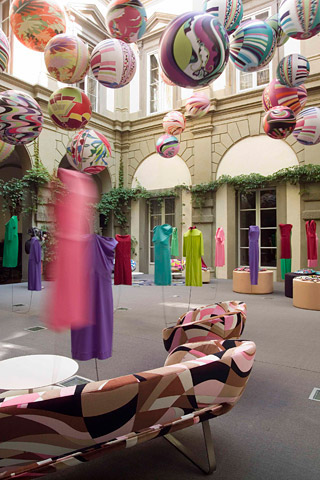 It's no secret that Mr. Mickey loves some fun color combinations and who does that better than Pucci? The Florence-based fashion house celebrated it's 60th anniversary with a swell shindig at the Palazzo Pucci. Come on, how much would you pay to live in the Palazzo Pucci!!!??? Here's a snap from Style.com of three of the most glamourous of glamour pusses in attendance: Delphine Arnault, Elizabeth Hurley and Laudomia Pucci.
Naturally the current designer of Pucci, sexy and succulent Matthew Williamson was there, with his ultra-gorgeous friend Kylie Minogue. Mr. Mickey think Kylie is the closest thing we have to another Dolly Parton today. Dolly is literally an angel from heaven and so is Kylie, although since she's younger, Dolly's legend status is more established.
Finally, check out these amazing Pucci print balloons in the courtyard of the Palace. Mr. Mickey is gagging over those!!!