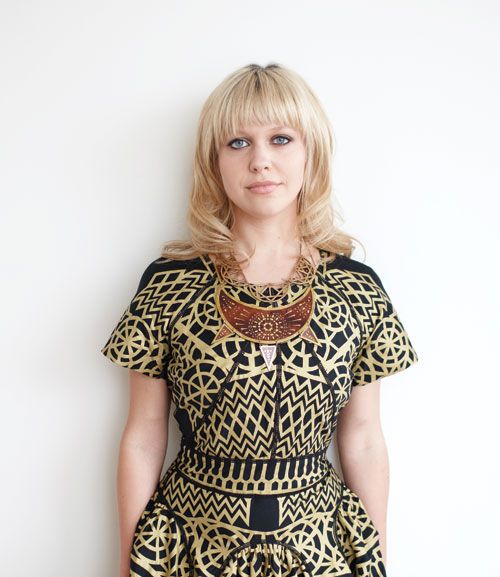 Following in the grand tradition of literary duos -- Franny and Zooey, Huck Finn and Tom Sawyer -- are the title characters of Haley Tanner's immaculate debut novel,
Vaclav & Lena
. A short story she wrote as an MFA student just hours before it was due, about a young Russian immigrant in Brighton Beach named Vaclav, turned into the first chapter. "
Vaclav's
voice was all I wanted to work on," Tanner recalls. So she did just that for the next few years. It's a story, first and foremost, about unconditional love--something Tanner knows about firsthand.
In 2006, while working at a summer program in Cambridge, England, Tanner met her husband-to-be Gavin Snow. "We totally fell in love with each other immediately," Tanner says. Before they met, Snow had been diagnosed with stage 3 melanoma, which went into remission soon after, but returned several years later. He passed away right before the book came out in 2011. "After he died," Tanner recalls, "I said yes to everything." So she spent the ensuing months traveling, promoting the book. Tanner's now halfway done with her next novel. "There are a lot of characters," she says, "and they're all pretty wild. It feels a little bit bigger." And she's in talks with a producer about turning
Vaclav & Lena
into a film. While she'd like to write about her and Snow's relationship someday, she's sticking with fiction for now. "I don't think I have the proper perspective yet. I'm certainly not Joan Didion, so right now I'm enjoying spending time in this world that's so very different."
Haley
wears a dress by
Cynthia Rowley
and necklaces by
Pamela Love
.
MEET THE REST OF OUR 2012 BEAUTIFUL PEOPLE