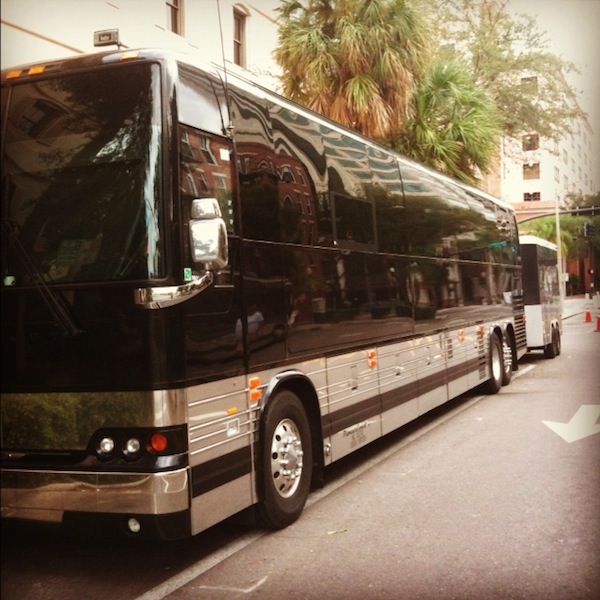 This month, the scrappy fellows behind rap-rock quartet Gym Class Heroes are on a month-long tour with The Dirty Heads. Once a week, a different member will share with us his report from the road. This week's installment comes courtesy of drummer Matt McGinley
and features an "ol' fashioned hair swap," some tired questions about Adam Levine and the joys of a coffee-like dessert beverage.

In the summer of 2004, we quit our day jobs, dropped out of college, wrote and recorded the song "Cupid's Chokehold" and bought a 1975 Dodge Ram which we would tour in for some time. Touring wasn't glamorous -- it still isn't. But it's home, and this is a family. Since those early days our "accommodations" have become severely more comfortable, though still a grind. This is our home -- through which we travel from city to city. We spend most of our waking hours inside of it and it contains many of our worldly possessions. So please don't burgle it -- we have a vicious guard-dog.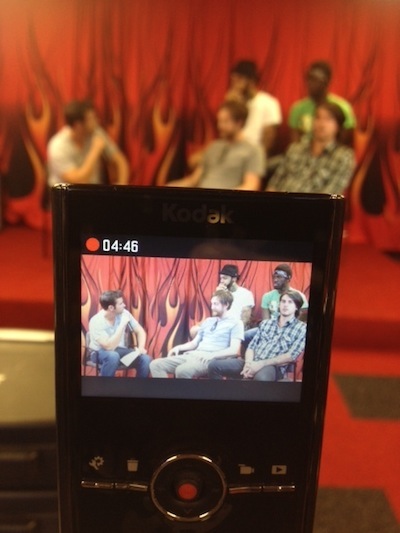 In a perfect world, being a musician would consist, solely, of doing just that. Most mornings, however, we're busy doing press and interviews. And while I value the opportunity to discuss our music (and lives) -- I do relish the obligation-free moments when I can wander about and truly feel like a visitor in whatever city we happen to be in.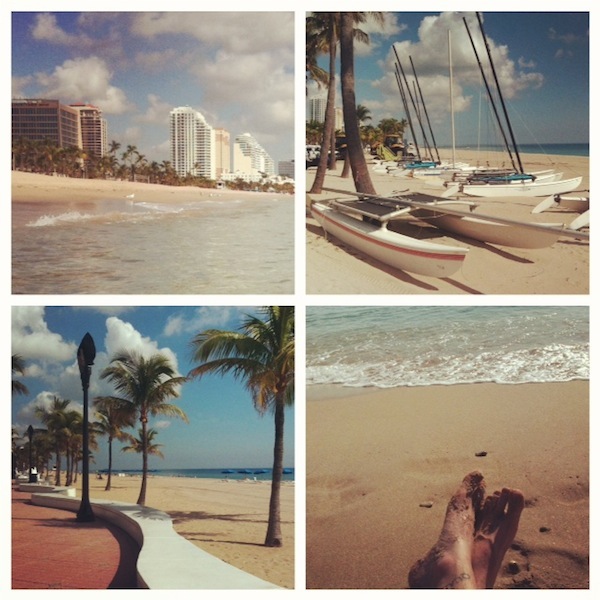 I recently bought a folding bike -- you know, like the kind you see in Sky Mall. It fits easily into the bus storage, and I use it to travel off-site and explore the city. While traveling through Florida this past week, I took a ride out to the Atlantic Ocean and went for a swim -- it was one of those rare days when touring feels more like vacation.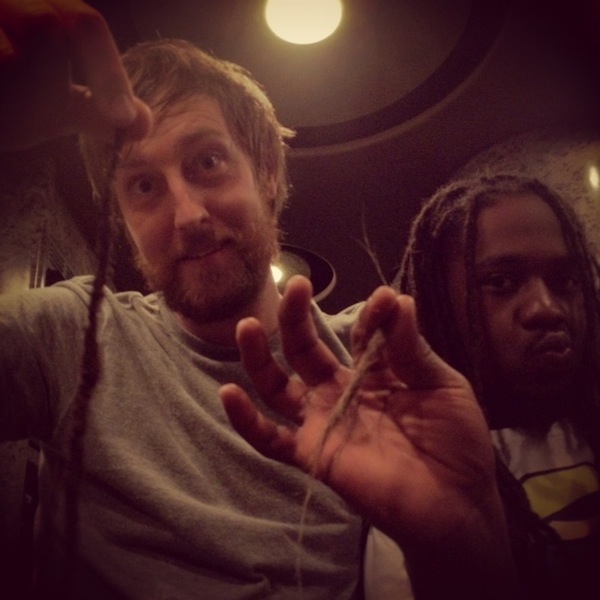 In Georgia, we met up with our friend Manny Dominick -- the drummer for Chester French. We took our friendship to the next level -- with an ol' fashioned hair swap. I wanted to wear it as an always fashionable side rat-tail, but had trouble getting the braid to fasten. May have to just make a keychain out of it, which is totally not weird or anything, right? "IT PUTS THE LOTION IN THE BASKET!!"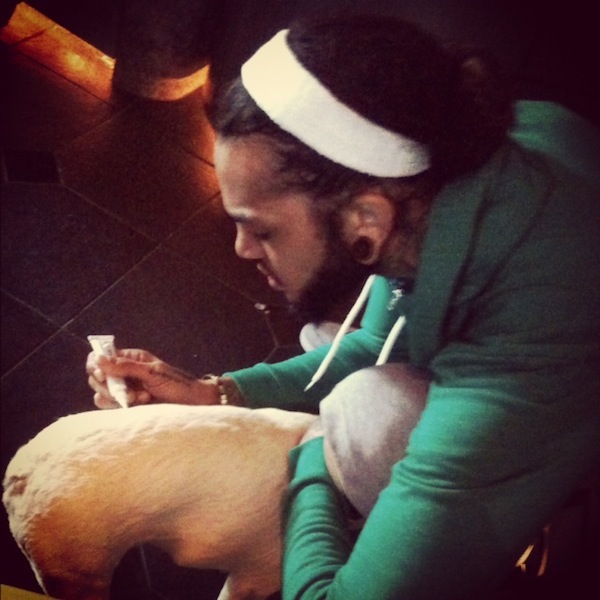 Further evidence that we are but simple and ordinary human beings, here's Trav applying ointment to Stitch's bug bite. BALLIN'!!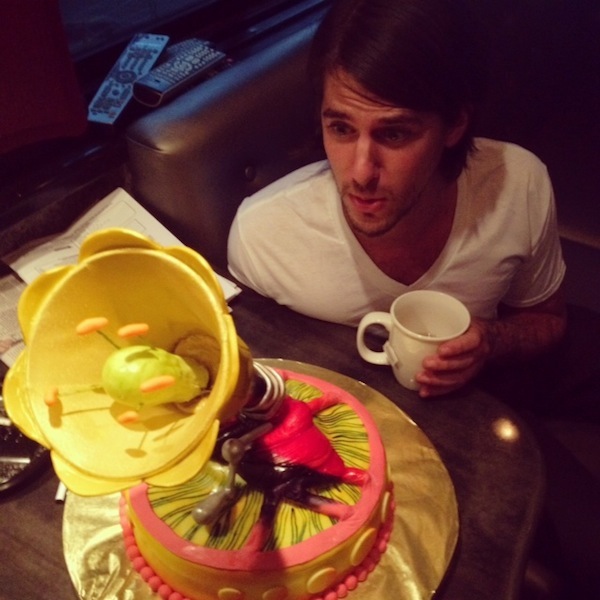 I'm not going to beat around the bush, we get a lot of homemade shit on tour, some of which varies in degrees of awesomeness. Here's Eric marveling at an incredible and elaborate Stereo Hearts cake made for us by a fan from Charlotte, NC.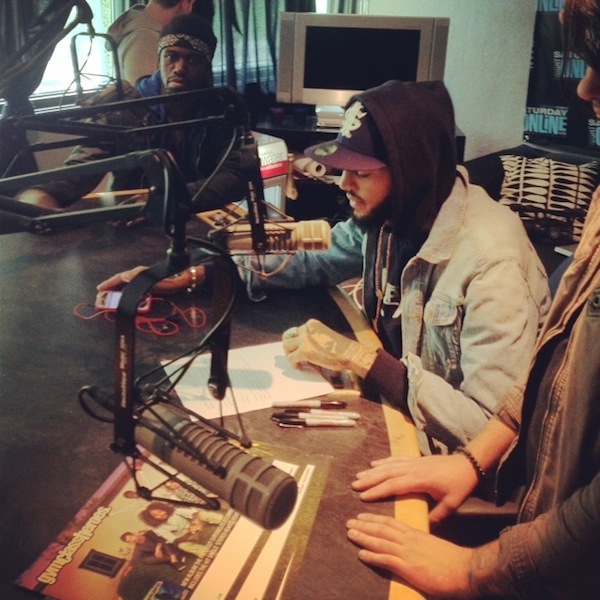 As the release date for our album nears, the press schedule is picking up to a dizzying pace. Here we are, at an undisclosed radio station, disseminating our message of man's impending doom across the airwaves. Sikeeeee! We're most likely talking about "what it was like working with Adam Levine" or some other routine question that we always seem to get asked. For the record, it was great.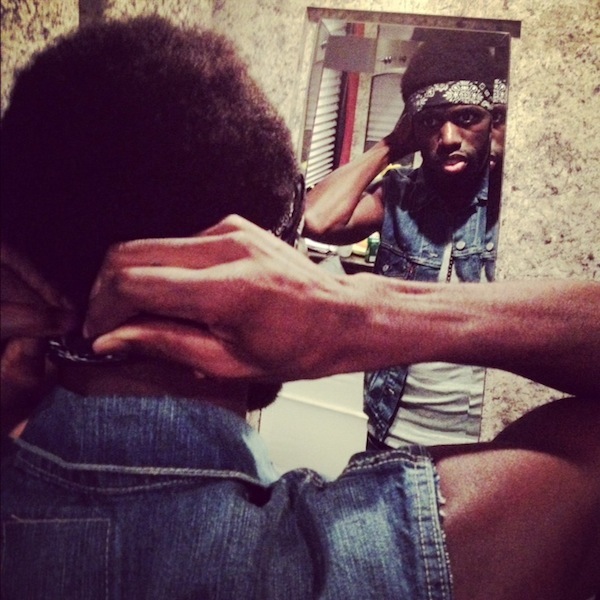 This picture can mean only one of two things -- that Disashi is either getting fresh for the stage or prepping himself for a back-alley knife fight.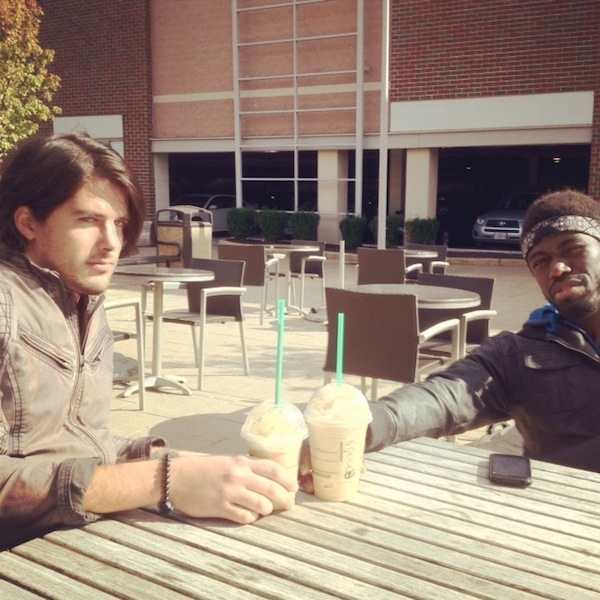 I never was a coffee drinker until about a year ago -- nothing complicated, just a simple black coffee. I'm obsessed with the routine of it, and while I'm on tour, it becomes a ritualistic quest each morning. Wake up, exit tour bus, locate barista, start day. Here, Eric appears envious as Disashi proudly exhibits his "much bigger" drink between station visits. Phallic parallels aside, they should both feel slightly emasculated by their fancy choice in coffee-like dessert beverage.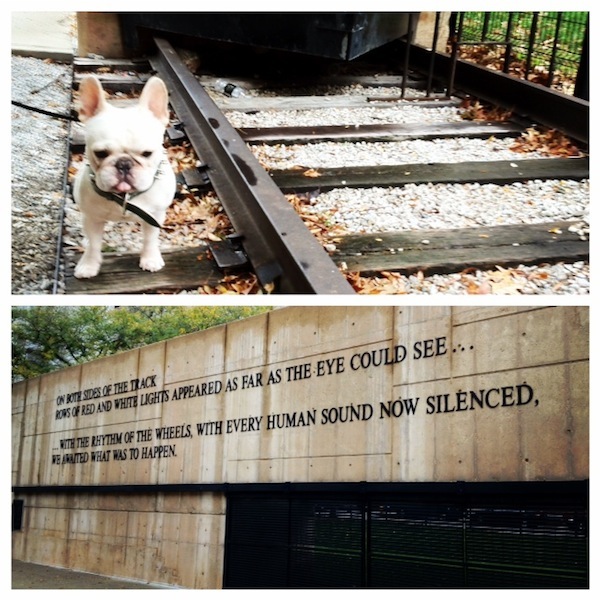 The consummate travel companion, Stitch poses next to a railroad installment at the Holocaust Memorial in Baltimore, MD.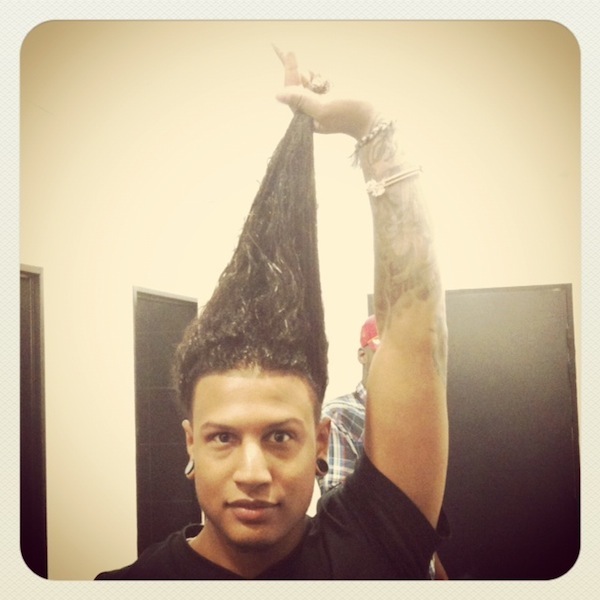 America's most beloved hype vocalist/color guard member, DeJesus and his locks of fury.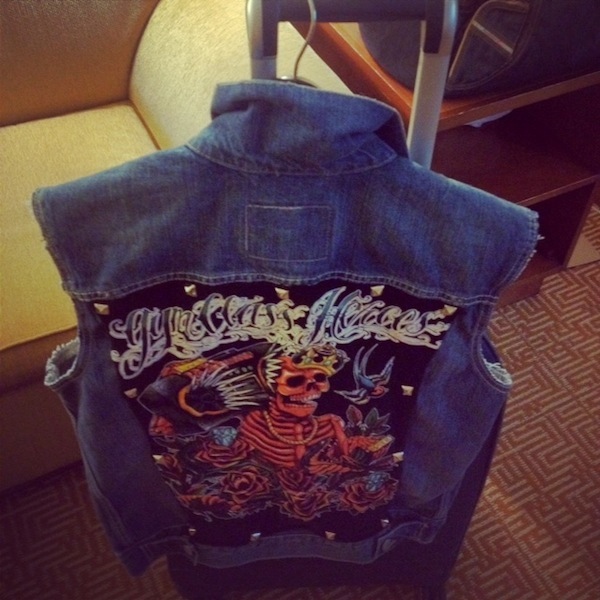 Gangland.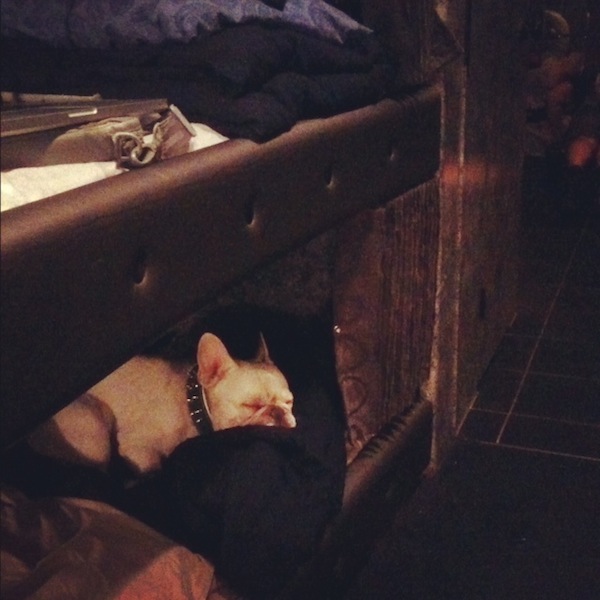 Disashi touched on this in last week's post - but here's more physical proof that Stitch is to a bunk, what a hobo is to a freight train. Keep on keepin' on little buddy!