PAPER is hosting (and participating in) several events during AB/MB. On Tuesday, December 1st, 6 p.m., founding editor David Hershkovits will be "in conversation" at the Miami Edition (2901 Collins Avenue, Miami Beach) with Fab 5 Freddy and David Koh on the topic, "Art On Film," followed by a special screening of Koh's film "Peggy Guggenheim: Art Addict." The Tribeca Shortlist is presenting the event (rsvp@tribecashortlist.com) and SOTO sake sponsors. On Tuesday night (late) and also at the EDITION, PAPER, Silencio, A Hotel Life and One Management host the one-year anniversary of the hotel's BASEMENT nightclub with DJs Seth Troxler, Nicolas Matar and Orazio Rispo. And finally, on Wednesday, December 2nd, 5 to 7 p.m., founding editor Kim Hastreiter and Pink Martini's Thomas Lauderdale & China Forbes are hosting a "sing-a-long" with various artists, designers and musicians including Yves Behar and Mickalene Thomas -- and you! It's happening in Airbnb's "Belong. Here. Now." installation, next to the Design Miami pavilion behind the convention center. Come by and join the fun! A souvenir "Songbook" will be provided, so you'll know all the lyrics.

Norway's Munch Museum hosts a cocktail reception to announce the inaugural winner of The Edward Munch Art Award on Friday, December 4, 8 to 10 p.m., in the Shelborne Wyndham Grand Hotel (1801 Collins Avenue, South Beach). RSVP required. The event is co-hosted by the Royal Norwegian General Consulate of New York and the Office of Contemporary Art Norway.

From December 2 to 4, SCOPE hosts a Breaks Lounge in their beach pavilion at 8th Street in South Beach to celebrate the film " The Breaks" -- a celebration of old-school hip hop -- premiering on VH1 on January 4th. (The film was inspired by Dan Charnas' fantastic book "The Big Payback.") There's a private VIP reception for the film's star Mack Wilds on December 1st, and he's doing a live show at the official VH1 + SCOPE party on Friday night at Nikki Beach. Invite only.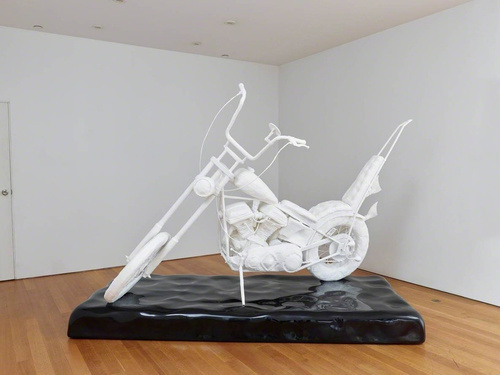 "Freedom" by Will Ryman.

Dayssi Olarte de Kanavos and Paul Kanavos, owners of the Shelborne commissioned New York artist Will Ryman to install his life-size sculpture "Freedom" in the hotel for AB/MB. The work is a Harley Davidson motorcycle made of paper towels, resin and glue. Also check out several works by the Mexican-born artist Bosco Sodi placed around the hotel.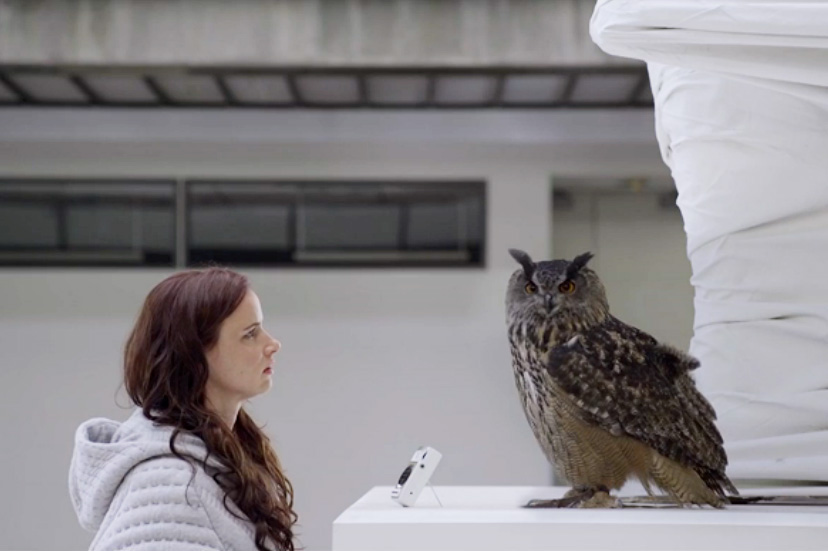 Daniel Arsham's "Future Relic 04"

Daniel Arsham screens his latest short film "Future Relic 04" starring Juliette Lewis on December 3rd, 8:30 p.m., at a private reception in the Miami EDITION Hotel hosted by Jefferson Hack. Following the screening he'll reveal the new limited-edition relic and then there's a DJ set by A-TRAK.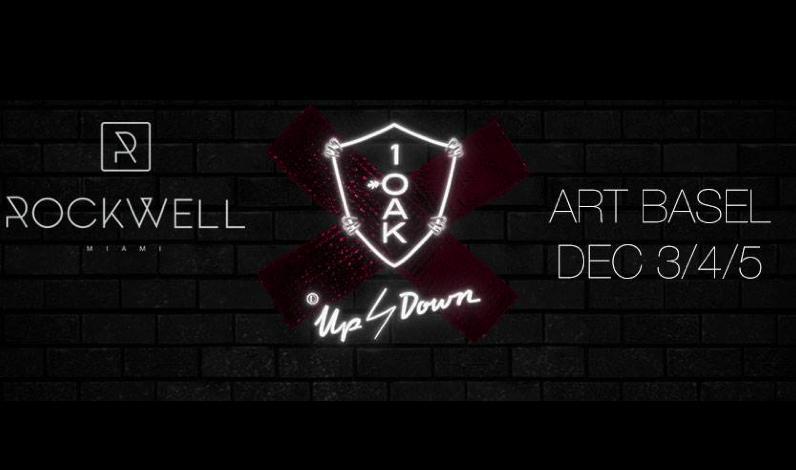 Nightlife legend Chris Paciello returns with a new Miami spot called Rockwell (743 Washington Avenue, South Beach) in the space that once housed Les Bains and Chaos. The big opening night is November 30th, with 10AK and Up&Down; hosting nights during AB/MB. Galore, Tumblr and Delmar Swim host a party there on December 3rd with Miguel performing along with Chelsea Leyland and Mia Moretti.

Wyclef Jean and his band are now set to perform at the super-private SURFACE Magazine, PAMM, Jorge Perez dinner at PAMM on November 30.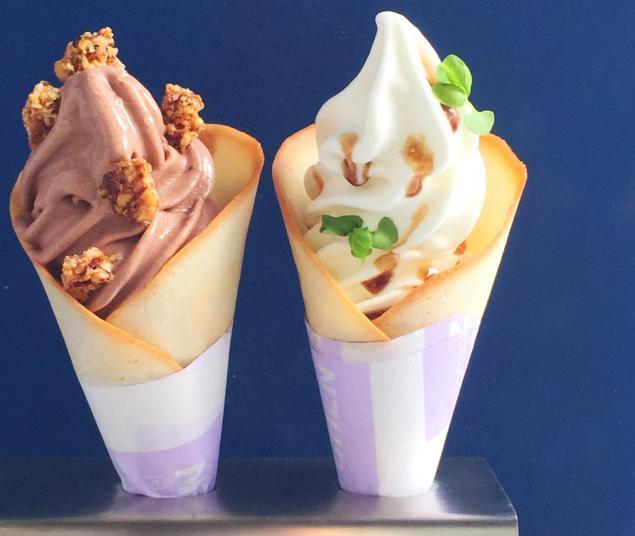 NYC's celebrated pastry chef Dominique Ansel is setting up a pop-up, soft serve ice cream stand in The Setai (2001 Collins Avenue, South Beach) on December 2nd and 3rd. Two flavors, caramel stout and burrata, will be for sale (free to hotel guests) noon to midnight daily -- or until they sell out.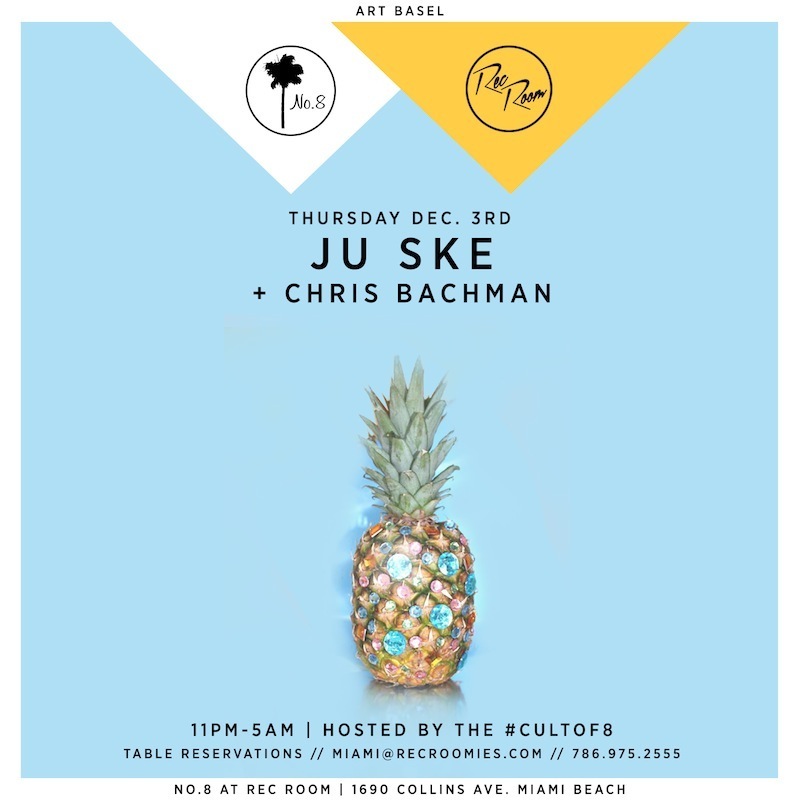 NYC club No.8 pops-up in the Rec Room at the Gale Hotel (1690 Collins Avenue, South Beach) with DJs like JusSke, Fly Guy and Ross One; while the hotel's Regent Cocktail Club features live jazz, Cuban cocktails, Samba and soul tunes. They've also got a digital art installation by Aerosyn Lex.

Kimpton's Surfcomber Hotel (1717 Collins Avenue, South Beach) unveils a new installation by Miami artist LEBO on Monday, November 30th, 5 p.m. The artist will be on-hand for a Q&A; followed by wine and lite bites from the hotel's Social Club.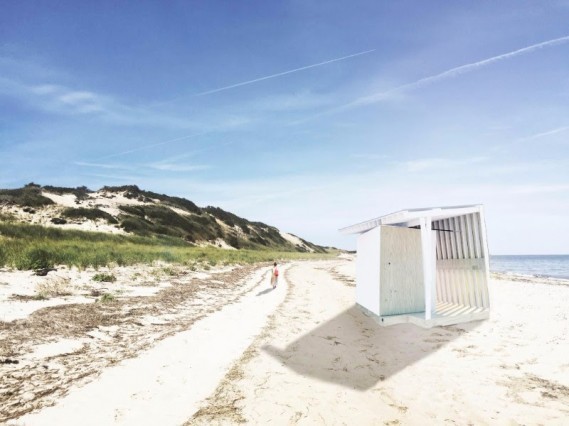 New York-based developer Robbie Antonio debuts his REVOLUTION collection of pre-crafted structures (above) during Design Miami/2015. The limited edition homes and pavilions have been designed by 30 noted architects and designers including Zaha Hadid, Richard Gluckman and the Campana Brothers. The VIP launch is in the Design Miami tent on Tuesday evening.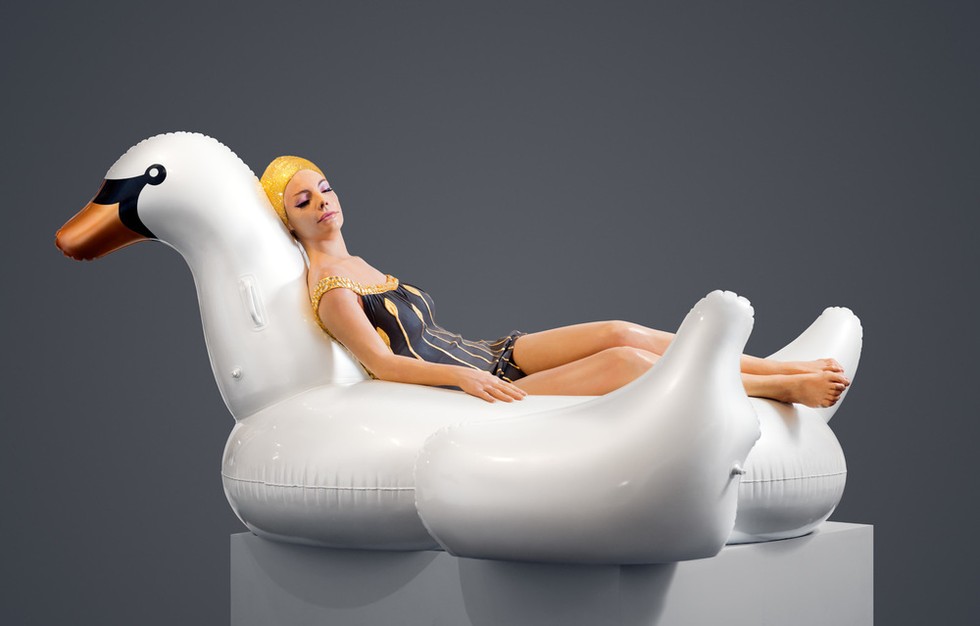 "Leda and the Swan, 2014, Unique" by Carole A. Feuerman.
The National Hotel (1677 Collins Avenue, South Beach) hosts "Dive Into Art Basel" featuring Carole A. Feuerman's exhibition of realistic sculptures in-and-around the hotel. There's a VIP preview on Monday, but you can check out the bronze works during the week.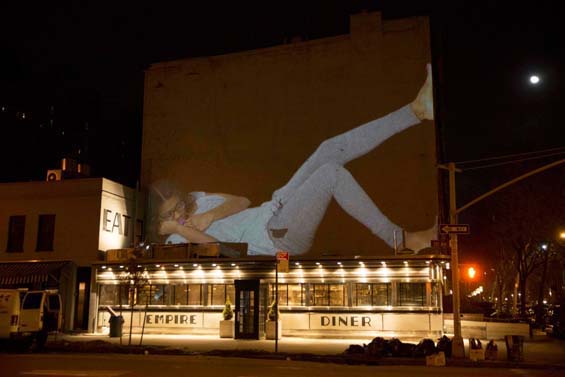 "Dawn of Man" projection in New York City.

The Mondrian South Beach (1100 West Avenue, South Beach) is bringing Brooklyn to Miami during AB/MB with a multi-media installation by the Dawn of Man collective, known for their huge outdoor projections, and a collab between Bushwick's Momo Sushi and Mondrian Chef Dustin Atoigue. The VIP opening is Thursday evening, sponsored by Objekt Magazine and Ruinart. The hotel also hosts a Gen Art party for William Mackrell's live installation "Arrival" on Wednesday.

Davidoff's private cocktail reception is in The Raleigh Hotel on Wednesday, December 2, with a welcome address by CEO Hans-Kristian Hoejsgaard. Strictly invitation only. Their Art Initiative book launch for "Under the Sun: Caribbean Voices in Contemporary Art" is in the convention center's collector's lounge on December 2, 4 p.m.

Check out our Mega Guide to Art Basel Miami Beach 2015: PART 1 is HERE, Part 2 is HERE, Part 3 is HERE, Part 4 is HERE, Part 5 is HERE and Part 6 is HERE.