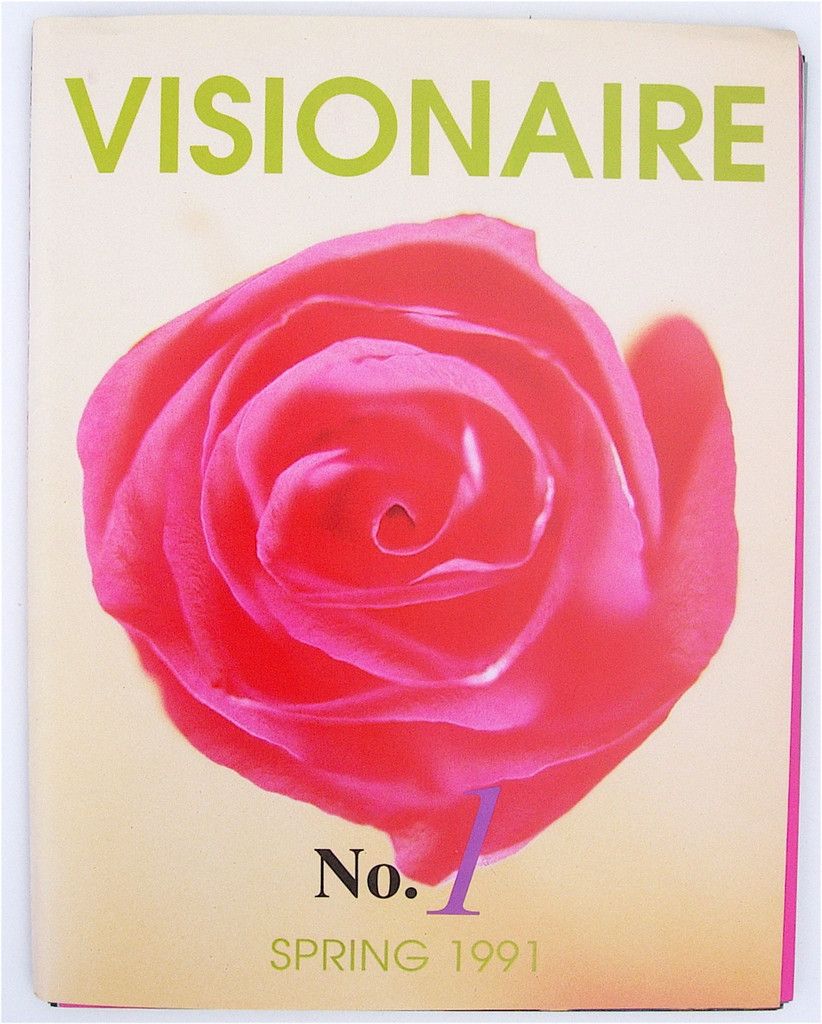 VISIONAIRE #1 Spring 1991
Visionaire is releasing their next issue in a poster format called FREE and, you guessed it, it's free. They are launching Visionaire #65 FREE on December 3rd at an installation on the beach near the Faena Hotel at 34th Street, Miami Beach, December 3 thru 6. The limited editions posters are by artists including Marco Brambilla, Glenn Brown, Marilyn Minter, David Salle and 8 others. Stella Artois is a partner for the issue. The VIP launch is Thursday night at the Faena. That's Issue #1 above.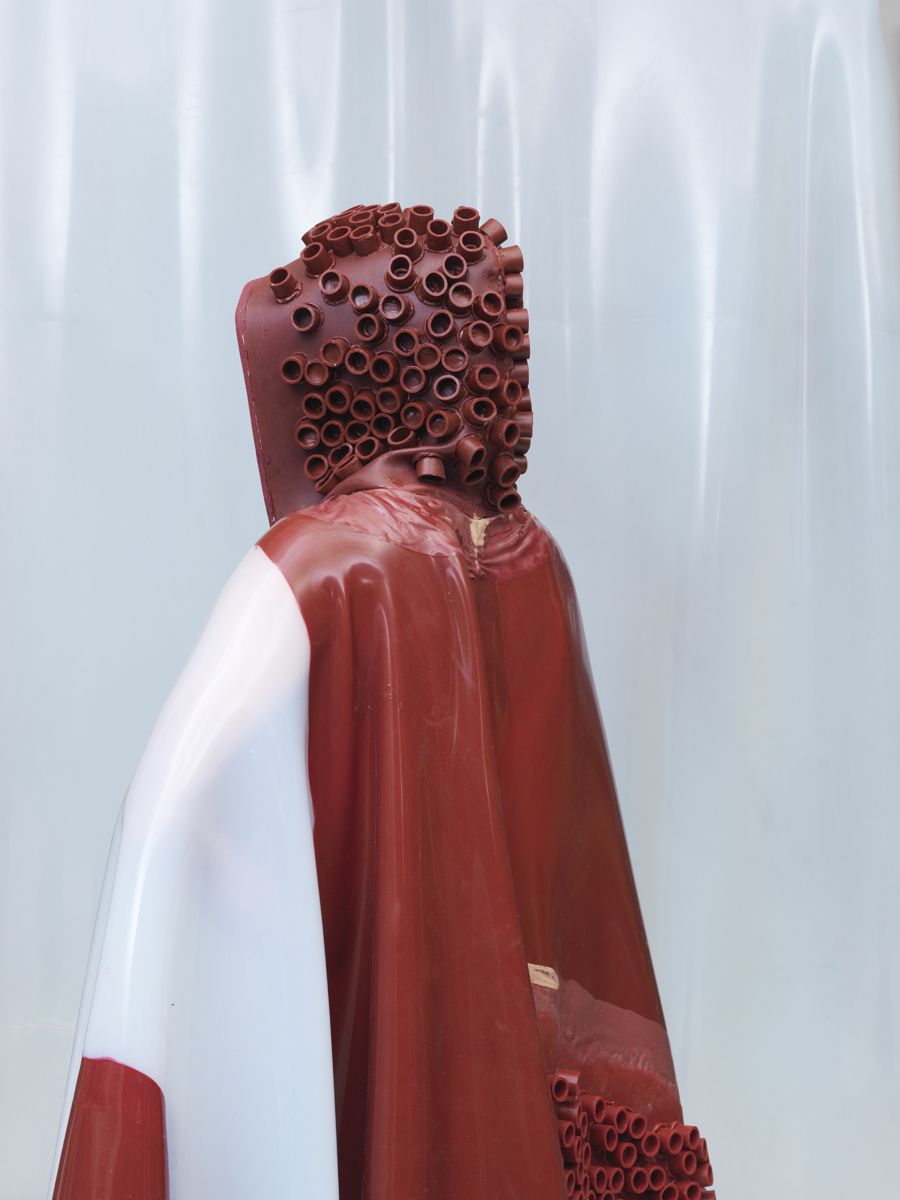 "PORE" by Martha Friedman
Miami gallery Locust Projects (3852 N. Miami Avenue, Miami) returns with their "Art on the Move" series of artists' projects in public spaces around Miami during December. This year's work, "NITE LIFE," by LA-based artist Martine Syms, includes a series of prints displayed on the backs of buses and at bus stops, based on "Chitlin' Circuit" concert posters by Clyde Killens. There's a reception for the project, curated by PAMM's director Franklin Sirmans, on December 1st, 7 to 10 p.m. If you stop by, also check out the gallery's site-specific installation "PORE" by Martha Friedman, and "Beatriz Monteavaro: Nochebuena" in the project room.


Charo Oquet's non-profit arts org EDGE ZONES presents "In Between," a series of site-specific performances at ArtCenter South Florida (924 Lincoln Road, South Beach) on December 2nd, 7 to 10 p.m. The show was curated byLiz Ferrer and the artists include Jon Konkol, Sleeper, Bow Ty, Local Honey and many more.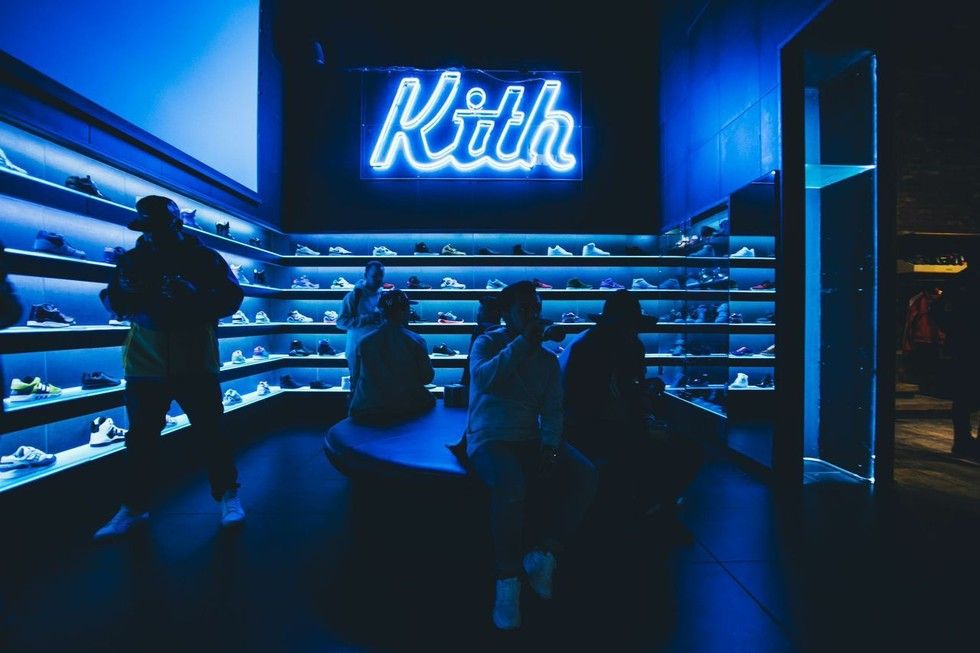 Miami's Joshua Liner Gallery curated a pop-up "Kith Homage" exhibition hosted by Ronnie Fieg's KITH, featuring artists including Greg Lamarche, David Ellis, Jim Houser, Wayne White and many more. Check it out on at a signing party for the label's first book - written by Fieg - on Friday, December 4, noon to 2 p.m.; along with the debut of their latest collab with ASICS. The public opening is on Friday at 4 p.m.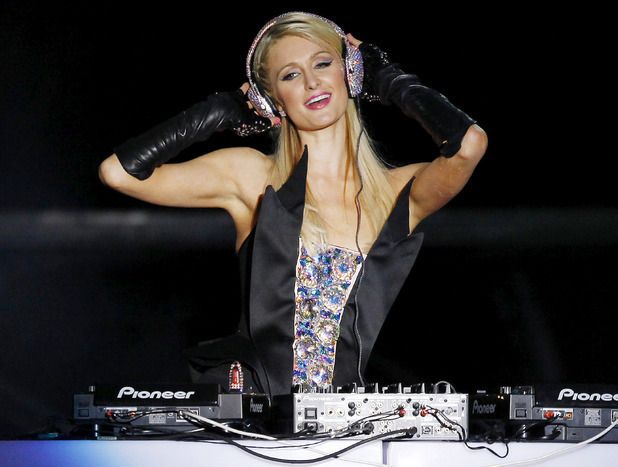 The Wall nightclub in the W Hotel (2201 Collins Avenue, South Beach) has a full week of parties and events planned including a "Life Is Beautiful" party on December 1st hosted by Mr. Brainwash with DJ Juskee; Paris Hilton (above) and Mr. Mauricio DJing on Friday; and a benefit for Miami Children's Hospital featuring an auction of a new work by Spanish-American artist Domingo Zapata at 9 p.m. on Saturday, sponsored by Gran Centenario Tequila.

Jack Shainman's annual party - this year in collaboration with Saint Heron - is Friday, December 4th, 9 p.m. to 2 a.m., at the Surfcomber (1717 Collins Avenue, South Beach). The theme is "Wine and Grind" so dress accordingly. Invite only.



Jeremy Penn
Loew's Miami Beach Hotel (1601 Collins Avenue,South Beach) hosts their second "Body, Art & Movement" event with exhale South Beach on Friday, December 4, 10 a.m. to noon. Along with a special yoga class and DJ, there will be live painting by Jeremy Penn, the hotel's first artist in residence. Check out Penn's work around the hotel all week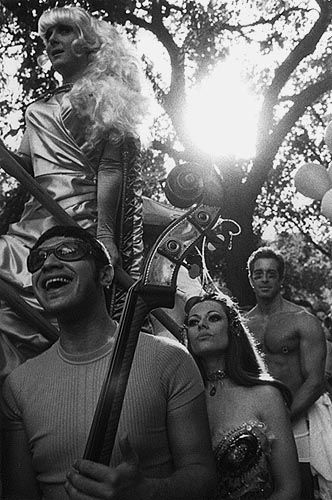 Lady Bunny, Super DJ Dmitry and Lady Miss Keir, Wigstock, 1992 photo by Tina Paul
"Beyond the Limelight," a photo exhibition of NYC nightlife in the 80s and 90s as captured by Tina Paul, opens on Thursday, December 3rd, 6 to 10 p.m., at the Museum of Fashion (2612 NW 2nd Avenue, Wynwood, Miami). The show was curated by Keni Valenti and it's up until December 12.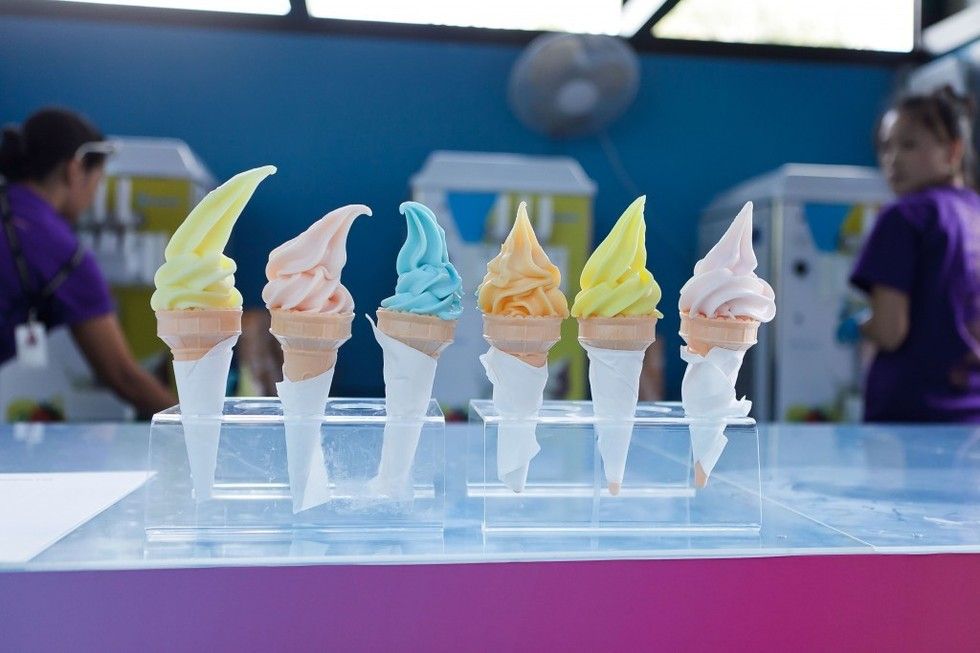 Brooklyn-based artist Spencer Finch is driving his solar-powered ice cream truck cross-country to Miami to deliver "edible monochrome" cones all week. The flavors and colors were inspired by a sunset over Central Park here in NYC. The truck will park near Hyde Midtown (3401 NE 1st Avenue, Miami) from 1 to 8 p.m. daily, December 2 to 5.

SURFACE magazine's private dinner and AB/MB issue launch at PAMM is on Monday, November 30, and the magazine's "closing" party celebrating their week-long AB/MB events is on Friday at the W South Beach.

FLAUNT Magazine and Guess host a private dinner at the Nautilus Hotel in December 1 in honor of their latest cover stars Zaha Hadid, Rem Koolhaas and Julie Mehretu. After dinner there's a poolside party with a screening of "ME" and music by the Martinez Brothers and Pusha T. Expected guests include "ME" writers Susan Taylor & Jefrey Levy and Gina Gershon.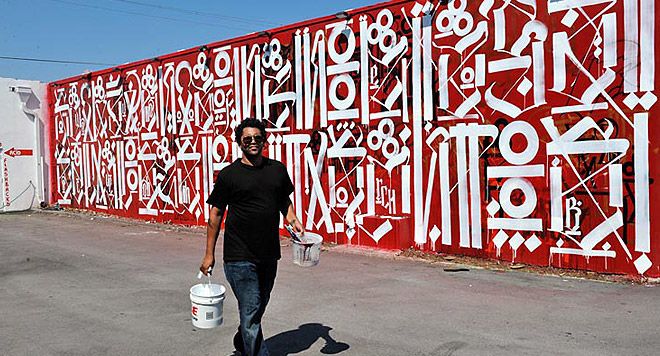 photo of RETNA via Wynwood Walls

NYC's Hoerle-Guggenheim Gallery hosts "Artceleration," with LA artist RETNA (above) painting live on a Ferrari F430 Challenge (courtesy of ANSA Motorcars) on November 30, 9 p.m. to midnight, at Wynwood's Macaya Gallery (145 NW 36th Street, Miami). You can also bid on the car all week, with a portion of the proceeds going to various local organizations.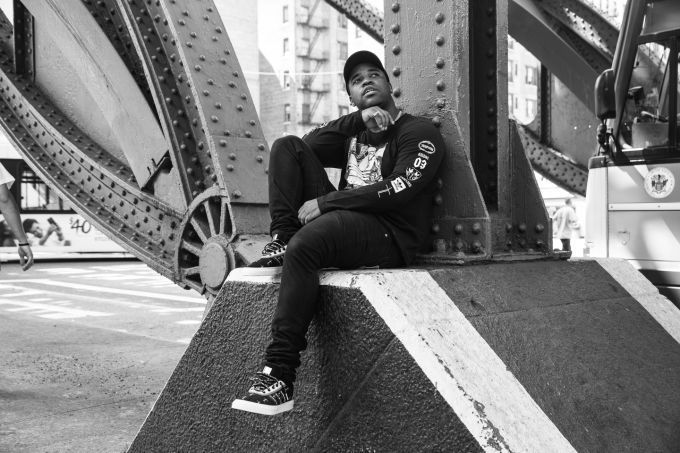 ASAP Ferg for Adidas.

Adidas Skateboarding launches their "Traplord X Adi-ease" colllab collection with A$AP Ferg -- featuring an exhibition of photos by Brock Fetch and A$AP Ferg -- on December 5th.

Art Basel Basecamp (46 NW 36th Street, Miami), hosted by HGABmag, returns with a space to "re-group, re-fresh and re-energize" featuring charging stations, information booths, giveaways and art installations. Stop in from December 1 to 6, 4 p.m. to midnight daily; and don't miss their "Alice in Wynwood" closing party on Saturday night.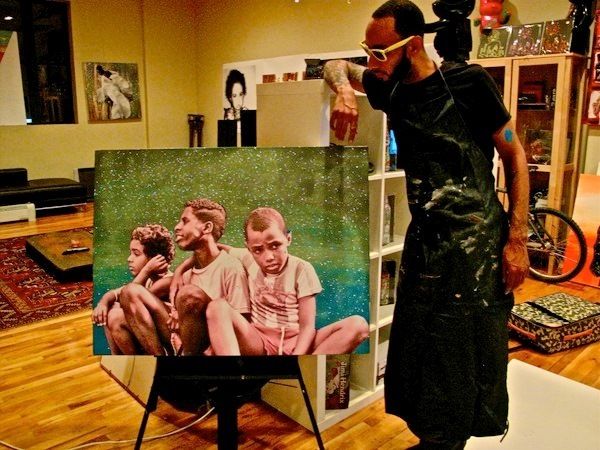 Swizz Beatz
Casa BACARDI at Wyndwood (35 NE 29th Street, Miami) hosts a group art show curated by Swizz Beatz from December 2 to 5, featuring artists including Shepard Fairey, SWOON, Todd James, Dustin Yellin and more. They've also got a series of music events each night.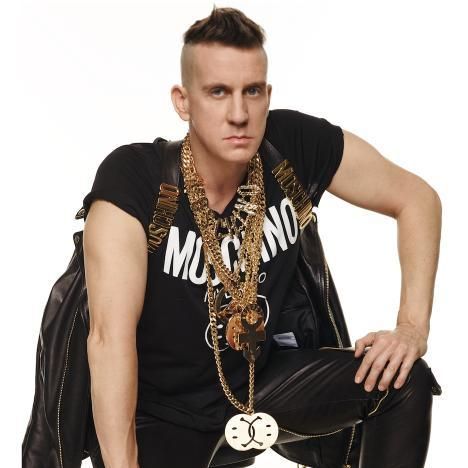 This year's Jeremy Scott party is on December 2nd, at the Surf Lodge pop-up in The Hall Hotel (1500 Collins Avenue, South Beach).

Check out our Mega Guide to Art Basel Miami Beach 2015: PART 1 is HERE, Part 2 is HERE, Part 3 is HERE, Part 4 is HERE and Part 5 is HERE.