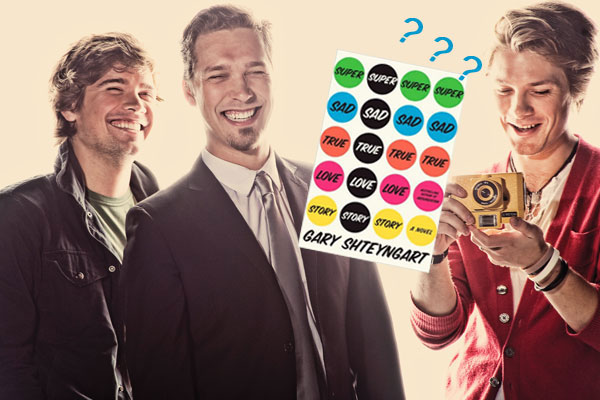 As PAPERMAG readers know,
Taylor Hanson
has
been
chronicling
the band's summer tour for us via a series of engaging photo blogs. Going through Taylor's most recent batch of photos of his brothers, his fans, his tourmates and various roadside attractions, however, something stood out -- was
that the cover of Gary Shteyngart's new book, Super Sad True Love Story
we saw in the mix? Why, yes, it was! Someone in the sunny pop trio is indeed unwinding with a copy of Shyteyngart's biting satire on a tech-obsessed, dystopian America at the end of their day. But who? You tell us.
The person who correctly guesses which Hanson is reading this book and shares their own super-sad true love story in the comments section below
, will receive an
autographed copy of the book
from the author! We'll pick a winner on Friday at noon. Get sharing. We'll stand by with hankies and your prize.