L.A.-based indie pop five-piece Grouplove (Christian Zucconi, Sean Gadd, Ryan Rabin, Hannah Hooper and Andrew Wessen) just embarked on a big North America headlining tour and they've been kind enough to share their dispatches from the road. Here, frontwoman Hannah Hooper tells us about band members hanging out with Beyoncé, scoping the Sub Pop records store in the Seattle Airport and losing their minds at the end of the tour. And be sure to check out their new track, "Let Me In," off of the upcoming flick,
The Fault In Our Stars
, starring Shailene Woodley.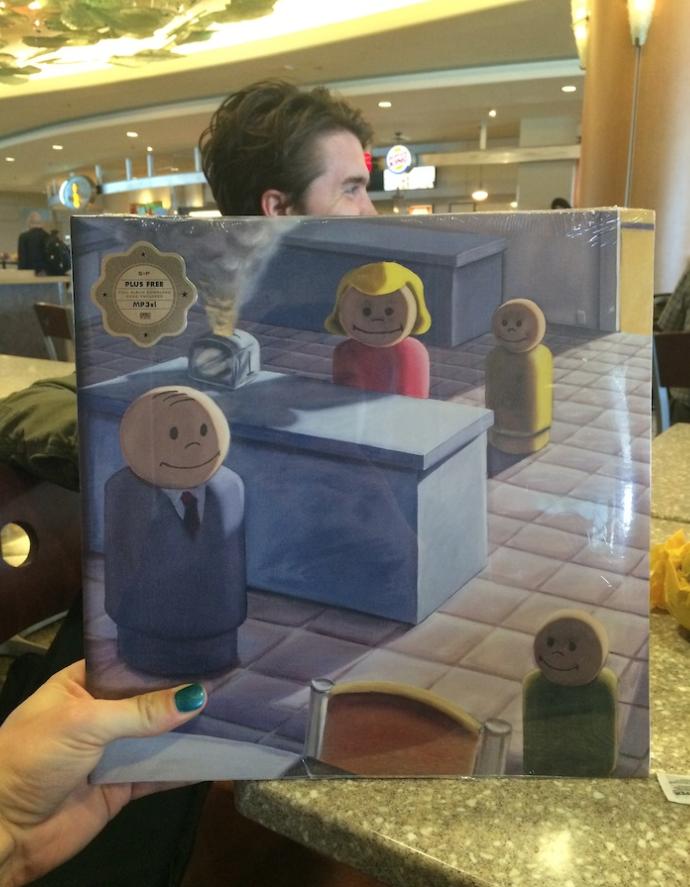 "They had just opened a Sub Pop store in the Seattle airport and we were really excited. Christian purchased the Sunny Day Real Estate album, which he'd been looking for all over and it just so happened we found it in the airport."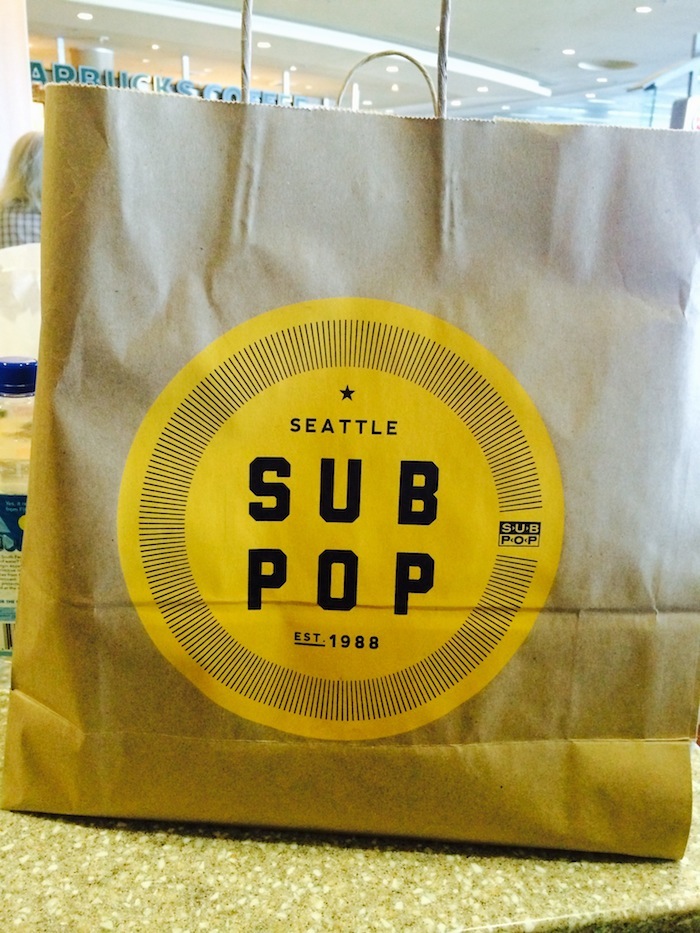 "Post purchase."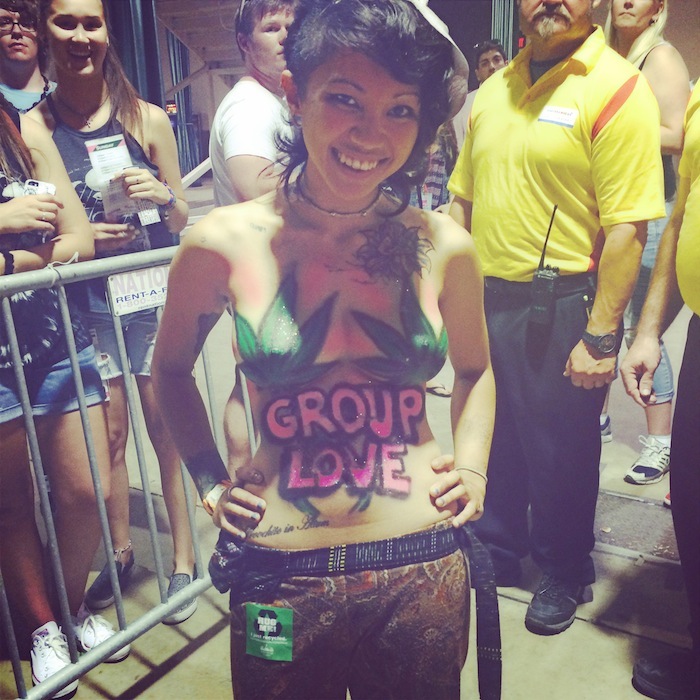 "This is a fan that we met at the Big Guava Fest in Florida. It's boobs and marijuana -- everyone's favorite things. I posted this photo on Instagram but it got taken down -- you know, the whole "We're sorry, you have violated the Instagram terms" sort of thing. Anyway we met this fan at a meet and greet after the show -- she was one of the fans who had waited for us. She was a sweet girl but I was just trying not to look at her boobs. I kept thinking, 'This is fun and weird.'"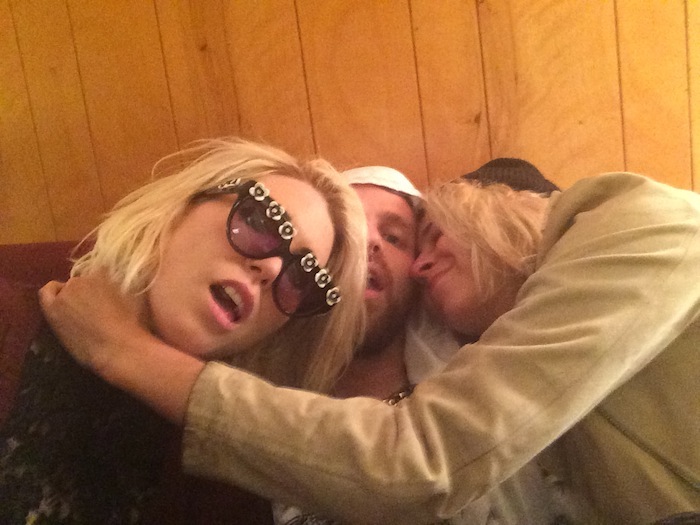 "This is another one from the Big Guava Fest. The guy in the middle is Max [Hershenow] from MS MR and the girl is the lead singer of this band, Crater Babes, who are about to release their first album. This was during the end of our tour with MS MR so it was emotional. We were hugging all day."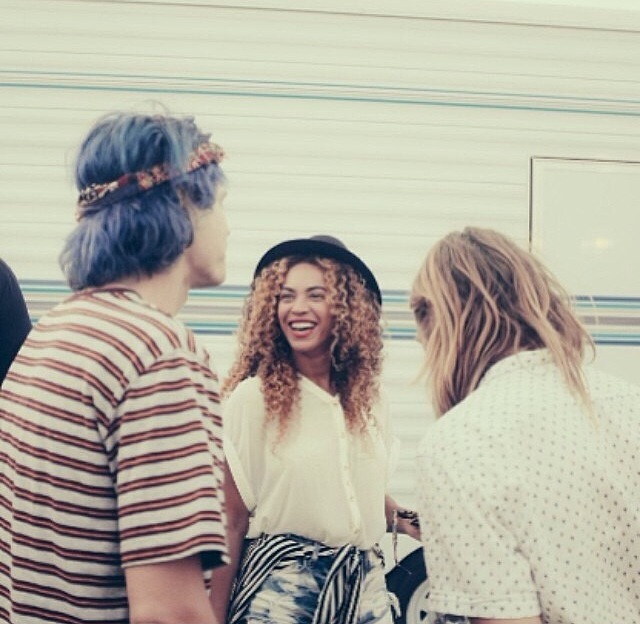 "This was at Coachella and I am SO bummed about this photo because I was not there. I was at the hotel extremely hungover while everyone went back to the fest. We had been doing press all day and I was like, 'You know what? There's always the second weekend.' But Andrew and Christian went back and got to hang out with Beyoncé. I was so upset. We'd been doing a cover of "Drunk In Love" during our sets and they told her about it and she got really excited. Just talking about this makes me so upset."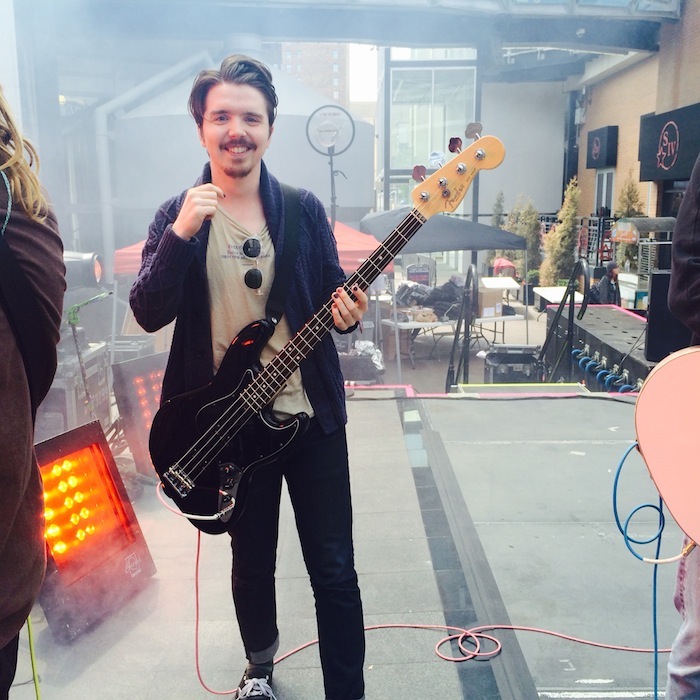 "This is our bassist Dan in Kansas City. We played a show in this insane space called the
Power & Light District
that's almost like an amphitheater, the way it's set up. It was FREEZING that night but 6,000 kids still showed up. It was probably my favorite show of the tour. Everyone was singing along and there wasn't a single song where people weren't chanting. It was a show that goes down in history for me and the band."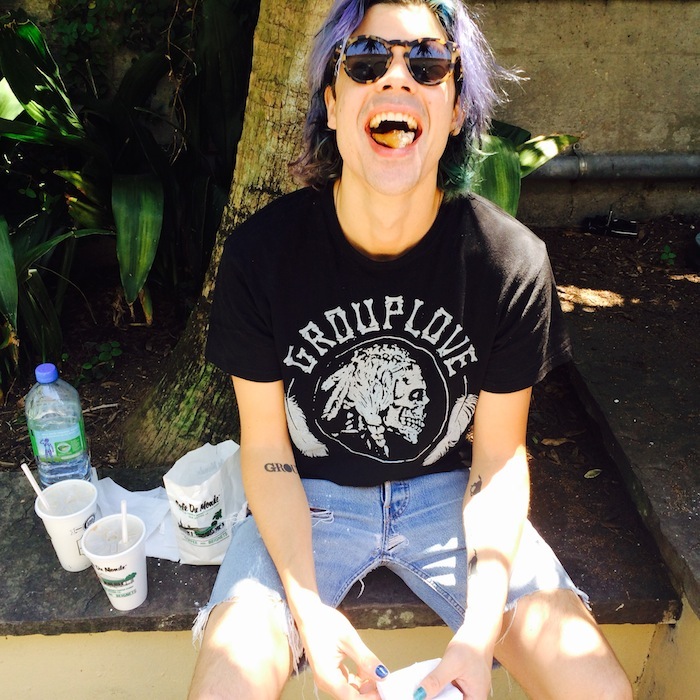 "Here, we're at Cafe Du Monde in New Orleans getting beignets, which is our tradition -- to constantly eat [unhealthy] food. That was the first time we got the beignets 'to go,' though, because it was a two hour wait because Jazz Fest was going on while we were there, which was crazy. We were kind of in and out in NOLA, which sucked, because I love that city. We did have a little bit of time to walk around though and I went into a few vintage stores."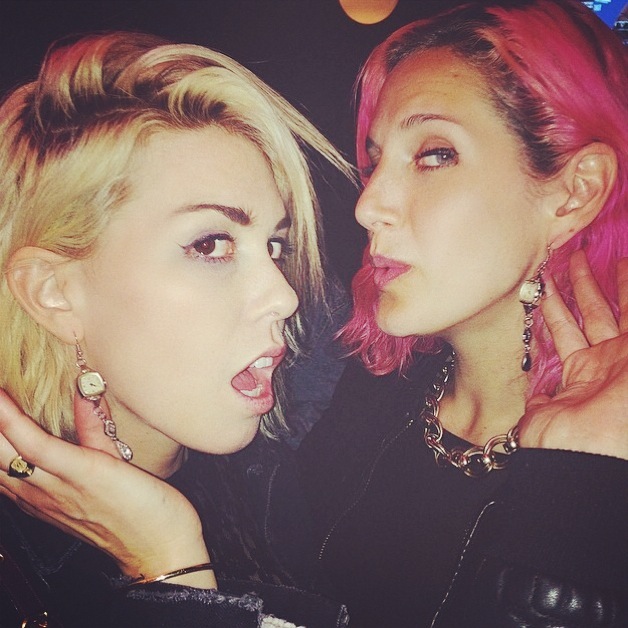 "That's me and Lizzy [Plapinger, right] from MS MR. This lady made me a pair of clock earrings and I set them to "4:20" and I gave one to Lizzy as a best friend [charm] sort of thing."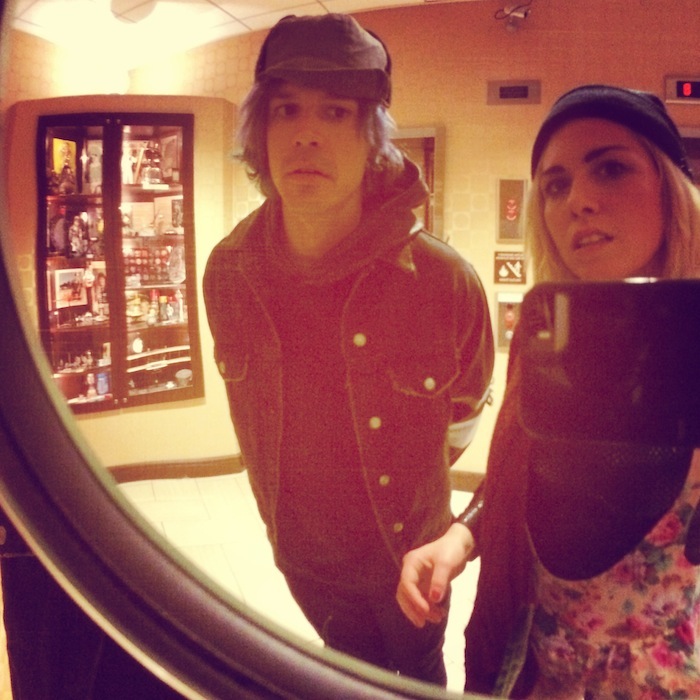 "That's Christian and me waiting for the elevator to go to our room. We went bowling that night but I don't remember where we were. I just remember it was really cold and in that shot I weirdly look pregnant because the fish eye thing obscured the jumper I was wearing."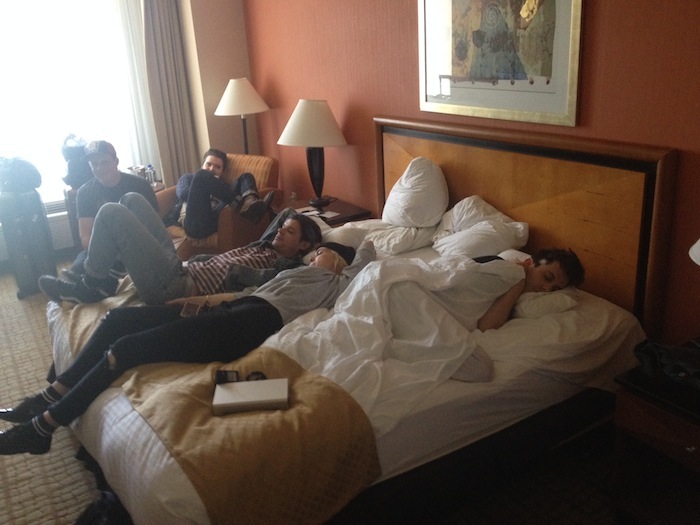 "This is our second-to-last day of the entire tour and we're all waiting for a flight in a day room. After being crammed together on a tour bus, you really start feeling the exhaustion when it's all over. You can see it in our photos. I was trying to watch a movie that no one else was listening too and you can see Ryan is just totally passed out."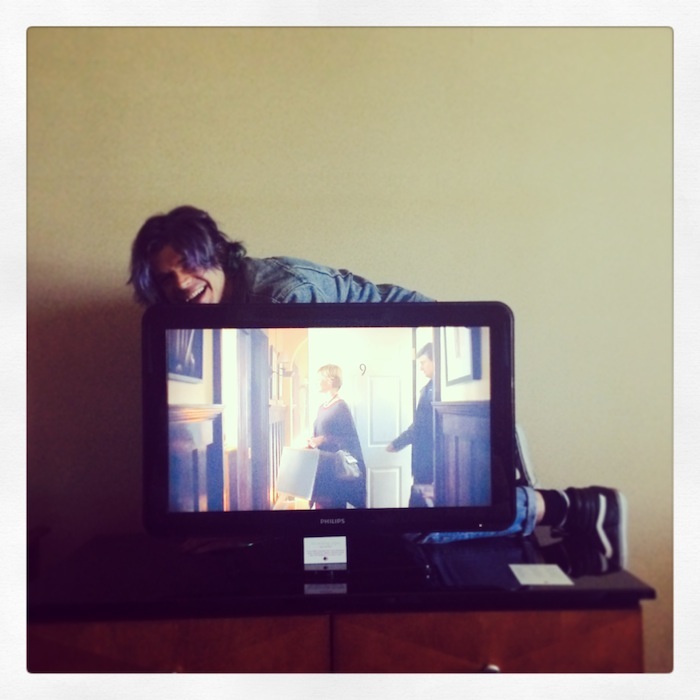 "This is another shot in that day room and while we were all passed out and losing our minds, Christian got really stoned or something and was pretending he was a cat and was crawling all over the place and behind the television."