A few months back, Damon Albarn and Jamie Hewlett, creators of the virtual alternative hip hop group Gorillaz, revealed their upcoming untitled LP should be hitting the public sometime in 2017. Since the announcement, the duo has taken to social media to chronicle some of the band's biggest moments in music history, including the release of their debut album Tomorrow Comes Today, their 2006 Grammy win, numerous magazine covers, and the release of their third album Plastic Beach.

The next chapter of this journey comes to us as "The Book of Noodle", a multimedia storybook combining Jamie Hewlett's artwork and old fashioned text.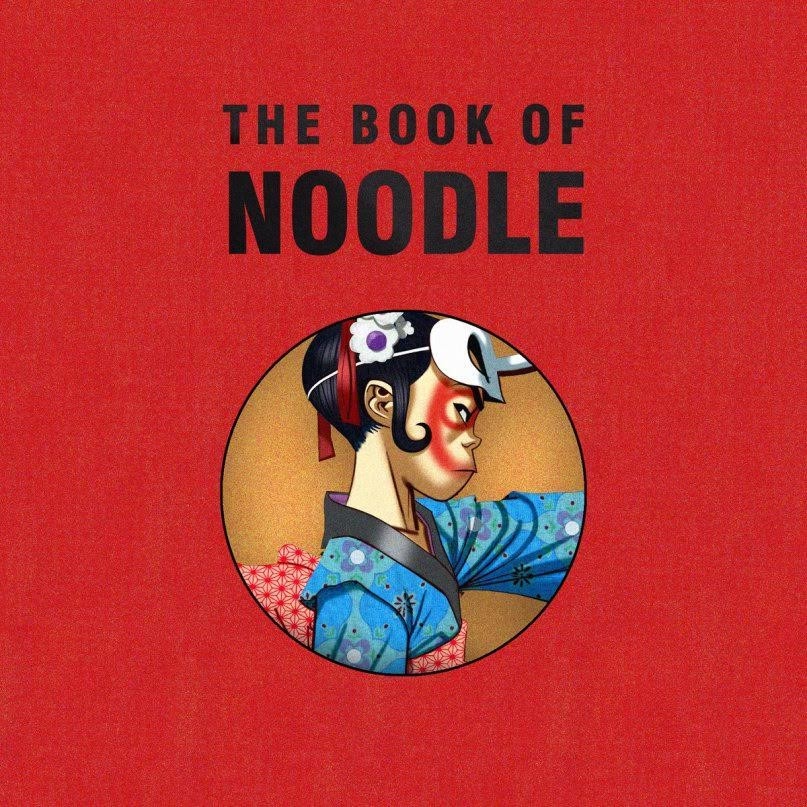 The story takes place where Plastic Beach left off, following one of Gorillaz's most prominent virtual characters Noodle waking up after the attack on Plastic Beach. From there, she journeys to find and destroy a shapeshifter named Mazuu, even though finding a shapeshifter is apparently "like looking for a beard at an Arcade Fire concert" to quote the narrative.

Gorillaz posted excerpts of the booklet on Twitter and Instagram with an eerie introduction.

She drifted away from Plastic Beach to safety, or so she thought. Years later Noodle is face to face with pure evil ... Will she prevail? Read on. But be quick …
The storybook consists of (often gory) motion artwork and text, all accompanied by elevator-style background music. The full storybook is posted on Gorillaz's Twitter.
As for their secretive new album, not much is known; there has, however, been talks of collabs with the likes Snoop Dogg, Vic Mensa, De La Soul, Liam Bailey, and more.