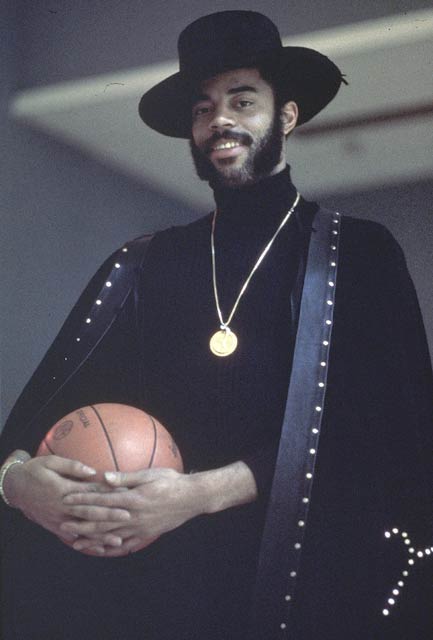 Walt "Clyde" Frazier
, the NBA Hall of Famer and New York Knicks broadcaster who is also legendary for his sartorial flair, is teaming up with
Michael Weinstein
of
Ark Restaurants
to open a sports-themed restaurant and wine bar at the end of the year.
Clyde's Wine and Dine
, seating 250 guests, will be at 505 W. 37th Street, convenient to Madison Square Garden for pre- and post-game revelry as well as a place to watch sports on state-of-the-art screens. Morphosis Architects, the Los Angeles-based firm responsible for the new, brashly designed academic building at Cooper Union, has rendered a plan that will incorporate a lounge, bar, dining room and multiple images of Frazier. David Waltuck, of Chanterelle fame, is developing the New American menu.
Now for the bad news. Ark,
which lost the lease on Gonzalez y Gonzalez earlier this year,
will be saying goodbye to another long-running restaurant in their portfolio this fall.
The Grill Room
, a plush steakhouse in the World Financial Center, has been handed their hat by the building's owner. The Grill Room, which opened in 1997, suffered severe damage on 9/11 and reopened at the end of 2002, will most likely be gone forever by September or October.