Gigi Hadid Photobombed A Vogue Paris Shoot At Age Five
Yesterday, Gigi Hadid summoned the full power of her legion of internet stans to locate a photo of her five-year-old self, in her very first appearance in Vogue Paris ... Well, actually it was technically a photo bomb because she was NOT cast. Needless to say, the internet delivered (along with a surprisingly vast collection of other childhood Gigi photos that feel weird to think of on a stranger's hard drive). Witness, the birth of a legend!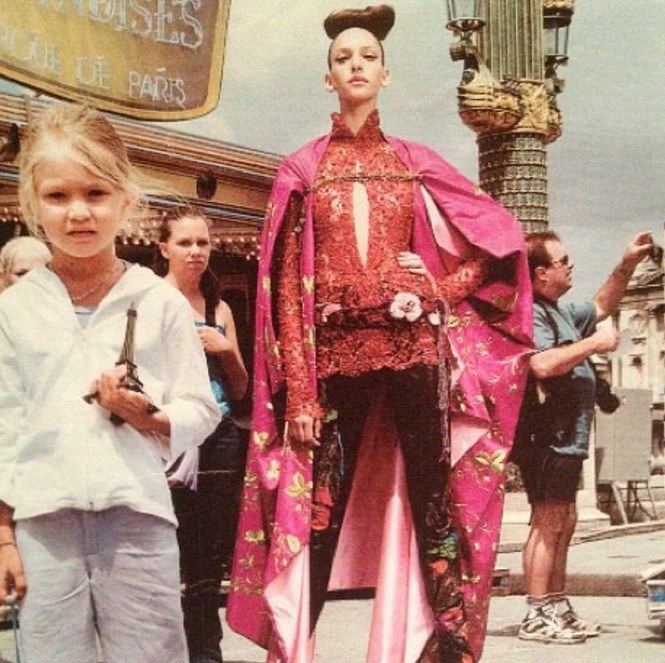 Vogue Paris
The first rule of modeling: throw yourself in front of the nearest camera and grimace godammit! This lil baby clutching her Eiffel Tower doesn't know it, but she's going to appear on the cover of Vogue Paris three more times before her 22nd birthday. Now I wonder what happened with the modeling careers of the other people in the background of this photo? Wasn't that dude in the sunglasses in the latest Balenciaga campaign?

Splash image via Vogue Paris

[h/t Dazed]