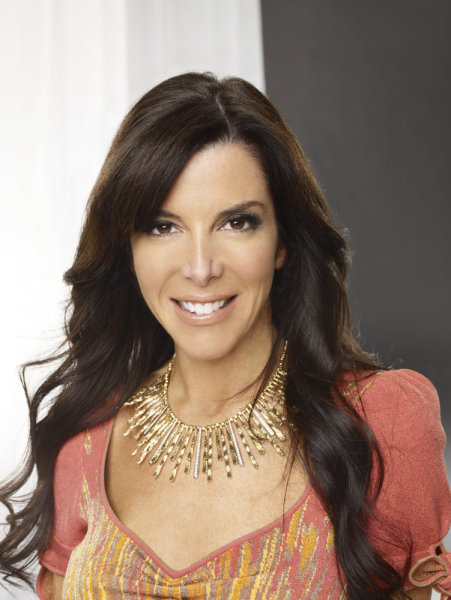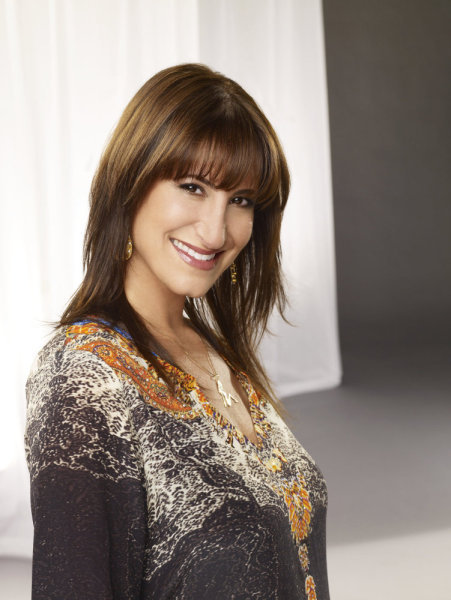 Most of us have someone on our gifting list who gives us pause: What to get your boyfriend or girlfriend's mom; your boss; the parent who says "all I want is you home safely?" We reached out to two ladies who know their shopping:
SCOOP
owner
Stefani Greenfield
and designer/boutique owner
Lisa Kline
, currently appearing as judges on
Bravo
's new Wednesday night design competition show
Launch My Line
. Below, Kline and Greenfield offer gift tips for tough-call gifts, PAPERMAG offers a few ideas, and you find something for the hard-to-shop-for person in your life.
Your boyfriend/girlfriend's mom:
Stefani Greenfield
: You can never go wrong with a silk scarf, a table candle, or a beautiful picture frame.
Lisa Kline
: A nice sweater, or a cool candle (vanilla or unscented and something that goes with her home if you have seen it.) A scarf is also good because you won't have a fit issue and it is trendy. Similarly, if she lives in cold weather, you can buy a nice pair of gloves.
Crate and Barrel
has nice things that aren't too pricey, like wine glasses or champagne glasses or a vase. Another great idea is a basket from
Williams-Sonoma
if she likes to cook, that has cook books, and a theme that goes along with the type of book.
PAPERMAG's picks
:
Reidel
glasses for real deal oenophiles are two for $25.50 on the glass purveyor's website and colorful little hand blown vases at
Crate and Barrel
are $6.95;
L'Artisan Parfumeur
candles available at
Bond Street New York
come in lovely, clean scents like mimosa and cucumber and start at $20.
Your boss
:
SG
: A beautiful book on something that interests him or her or something related to his or her business.
LK
: A massage from a local spa. If they are into clothes, a cool shirt, money clip or a belt is great for a man. If it's a cool woman then go the route of the boyfriend's mom and you will be fine!
PAPERMAG's picks
:
Echo
has a huge selection of scarves for ladies, ranging from $30-$100, including bright solid color wraps and delicate, paisley print silk square scarves; simple, silver cuff links at
Paul Smith
's Williamsburg outpost start at $45.
The person you forgot to shop for while you were worrying about what
to get your boyfriend/girlfriend's mom:
SG: A gift certificate to their favorite store or website.
LK: A coffee table book about something they're interested in, or a gift certificate to a cool restaurant. I also like the idea of a gift card to a favorite market because everyone has to eat!  A cool bottle of liquor is always nice.
Crystal Head
vodka comes in a skull bottle that looks amazing and is very cool.
PAPERMAG's picks
: Lox emporium
Russ and Daughters
has gift cards starting online at $25 (though if you call the shop to order them directly at (212) 475-4880 or 800-RUSS-229, cards are sold for any amount starting at $1.00) ;
Zabar's
in-store gift certificates start at $25;
Trader Joe's
gift cards are available in increments of $5 starting at $5;
Corazon Reposado Tequila
at
Astor Wines and Spirits
is $38 and comes in a heart-adorned bottle with a long, skinny neck -- perfect for re-use as a cute vase.
Someone who sighs and says they don't want anything:
SG
: Theater tickets. Or a charity donation in their name.
LK
: Buy a cool picture frame and put a picture of you and them in it. Or you can print a lot of fun pictures and put an album together. I always love buying home stuff for people. Everyone loves new towels for their bathroom or something nice for their kitchen like new wood spoons.
PAPERMAG
's picks: Bamboo spoons from
the Brooklyn Kitchen
are $4.99;
super-soft 100% Egyptian cotton towels from
Yves Delorme
are $38 at the West Village's
In
the Bathroom
;
Charitygiftcertificates.org
sells charity gift cards that allows recipients to use them on the cause of their choice;
Telecharge.com
offers tickets for theaters in most major cities.