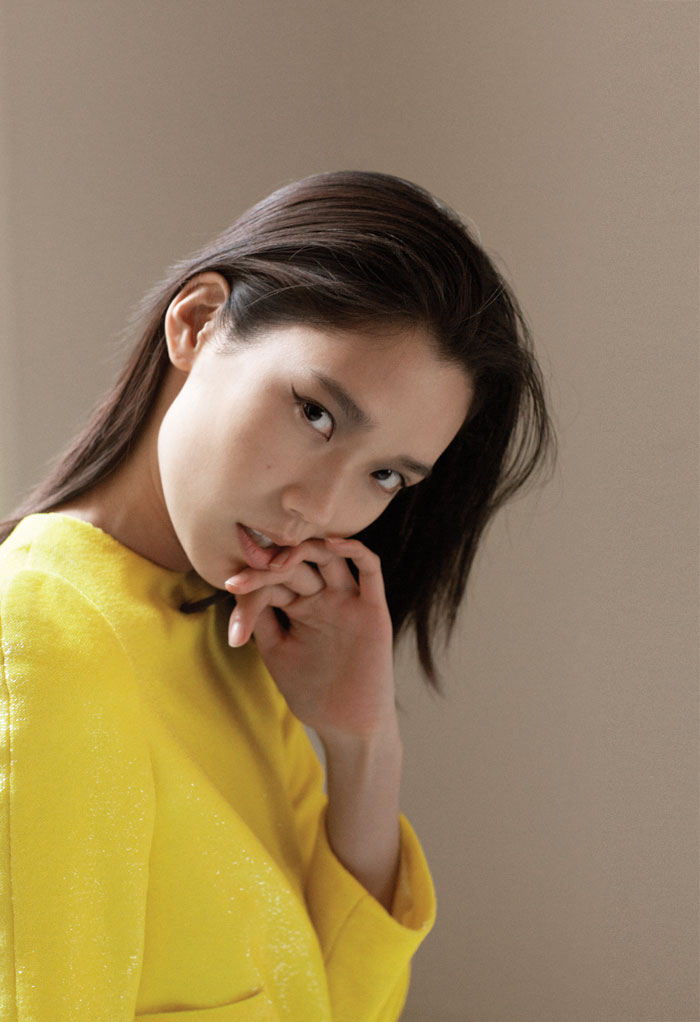 Tao wears a dress by Louis Vuitton.

The first time model and actress Tao Okamoto did stage combat it was a little touch and go, but over the course of filming the upcoming
X-Men
sequel
The Wolverine
, she got plenty of practice. "I was so afraid of hitting people," Okamoto laughs. "I was so bad. My mom came up to me and was like, 'Tao, you're making these people do so many takes for you.' And I was like, 'Mom! You don't have to remind me of that! Go home!'"
While she says it's nerve-racking making her acting debut as Hugh Jackman's love interest in a film that comic book and action movie lovers are already salivating over, Okamoto is no stranger to fame. Since signing with Elite Model Management seven years ago, Okamoto's hit milestones that even the most established models would covet: She's been a face of Ralph Lauren and had an entire issue of Japanese
Vogue
devoted to her. "At the time I thought all of it was very normal," Okamoto reflects, "but once I got outside, I realized everything about fashion is pretty crazy, from the personalities to the schedules. With acting, I'm still just learning its world."
With a film role under her belt, Okamoto hopes to continue on to theater. "I would love to do Broadway and still model on the side. I want to achieve a balance." With triple-threat aspirations like that, the
X-Men
superpower she'd most like to have makes perfect sense: "I want to be able to teleport. I need that."
MEET THE REST OF OUR 2013 BEAUTIFUL PEOPLE