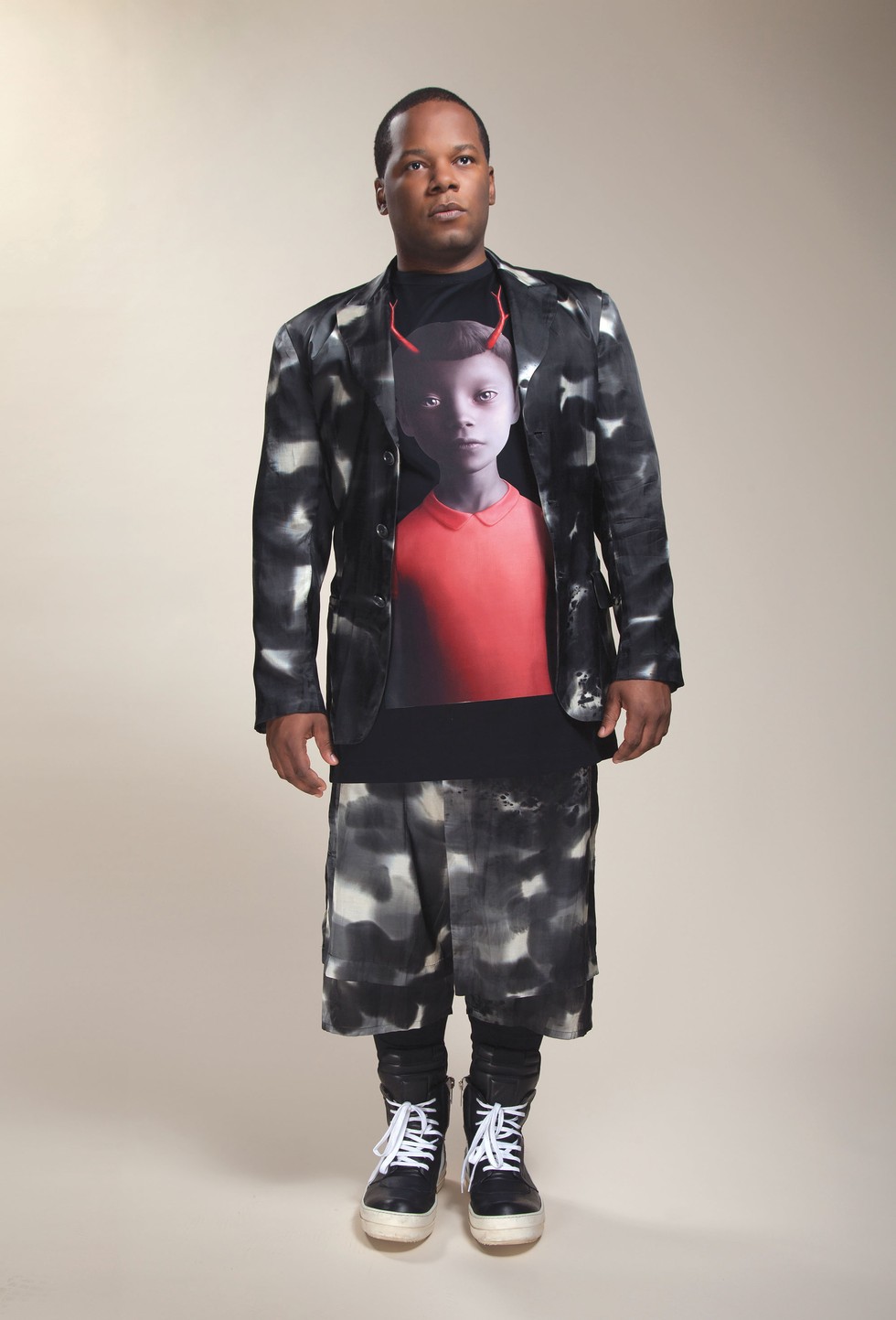 Coréon wears a suit by Yohji Yamamoto, T-shirt by JunnJ and boots by Rick Owens.

As a kid, singer and producer Coréon Dú was constantly bullied by his peers and teachers. He towered over many of his classmates, spoke with a British accent, had a Portuguese name and came from a wealthy family. "I remember in seventh or eighth grade I forgot to push my chair into the desk, and my punishment was to stand for the whole class," Dú remembers. "The teacher said, 'Yeah, I'm sure you're used to having maids at home but I'm not your maid here.' And that was a teacher."
For Dú music was an escape, and it even got some of his bullies to back off. The first time Dú was onstage, he braved the preteen pests to belt out Puff Daddy and Faith Evans' song "I'll Be Missing You" at a rehearsal for a middle school assembly. "Everyone was really quiet for a second, looking at me weird. I was like, 'Well that must have been really bad,'" Dú says. "But [the students] were like, 'Oh no, you're actually pretty good.'" Now an independent artist who released his debut album,
The Coréon Experiment
, in 2010, Dú has his own support system: a creative community called WeDú composed of fans who request his songs on the radio in Angola, don his merchandise at concerts and even inspired the musician to create his own fashion line. Nominated for Most in Demand Artist of the Year at this summer's Angolan Music Awards, Dú has performed his unique blend of Latin beats and jazzy Angolan rhythms at Madrid Jazz Festival and as the opening act for Brazilian singer Seu Jorge. His song "Bailando Kizomba" is currently on
Billboard
's Latin Pop chart and later this year he'll release a new album,
Binario
, which will include a song about his experience with bullying called "It's Not Okay."
"I'm a hopeless romantic. Maybe it's because I'm a Libra," Dú says. "I always try to find the most positive things in every situation."
Watch Coréon perform "Bailando Kizomba" and "It's Not Okay" during a kitchen concert at PAPER HQ, below:
"Bailando Kizomba"

"It's Not Okay"

Stylist: Julian Monge

Grooming: Marcel Dagenais at LVA Artists for EVO Hair Care.

Coréon's music is available on iTunes and Amazon.com.