Get Out of Town! No, Really, Get Out of Town.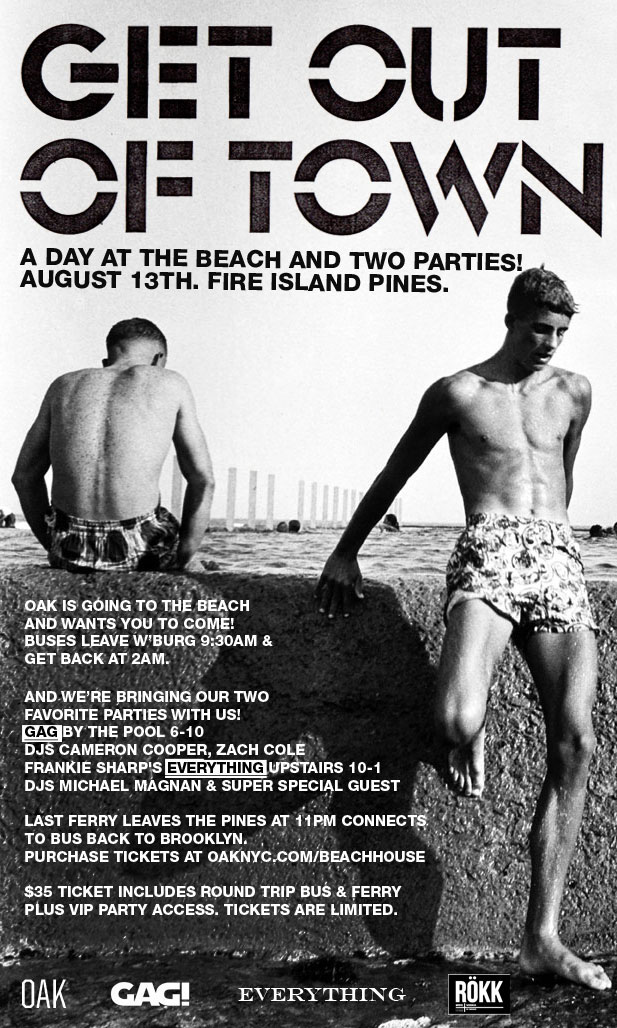 The kind folks at New York and Fire Island-based clothing boutique
OAK
understand that we're hot and sweaty and cranky and need to get out of the city STAT, which is why on August 13th they'll be bringing two super-fun NYC-based dance parties -- Frankie Sharp's "Everything" at Bedlam and Metropolitan's "GAG" -- to
Fire Island
, busing folks out there from Williamsburg starting at 9:30 a.m. Spend the day lying out on the beach, and then head to OAK's Fire Island boutique for a pool party (GAG) from 6 to 10 p.m., and for an inside party (Everything) from 10 to 1 a.m. Buses will bring you back to Brooklyn at 11:30 p.m., and the whole shebang costs $35.  Doesn't that sound fun? Getchyer tickets
here
.