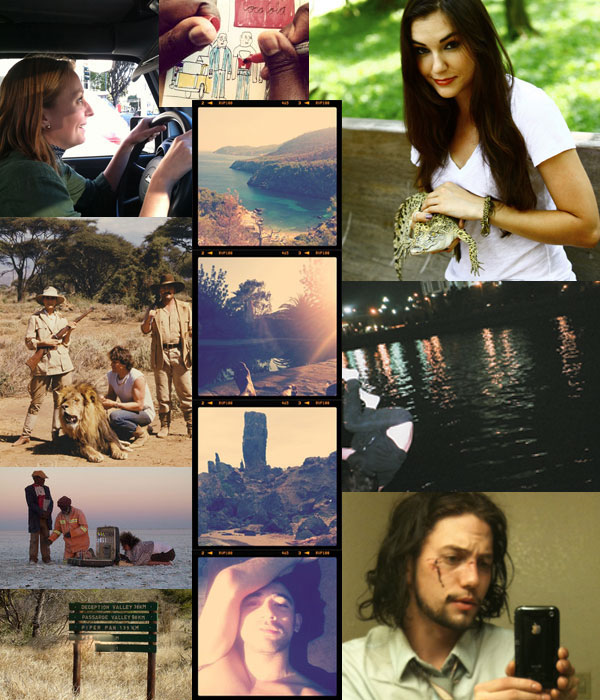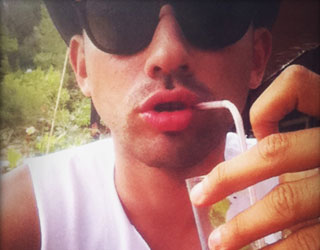 NICOLA FORMICHETTI DISCOVERS IBIZA'S SOFTER SIDE.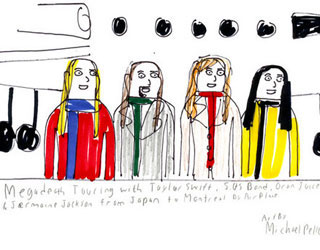 MICHAEL PELLEW'S PLANES, TRAINS AND AUTOMOBILES

Brooklyn-based artist Michael Pellew creates seven of his famous greeting cards, combining his two favorite subjects -- celebrities and travel.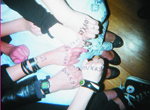 The London trio's account of their drunken adventures in Russia.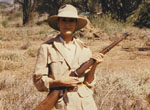 CAMPING IN COUTURE WITH MARISA BERENSON


Marisa Berenson, the 64-year-old whom Yves Saint Laurent famously dubbed "the girl of the '70s," chats about some of her more memorable international escapades.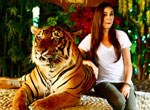 SASHA GREY'S ADVENTURELAND

Actress, photographer, musician and former adult film star Sasha Grey documented her recent trip to Germany and Thailand. Yes, that's a real tiger.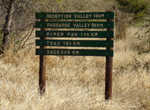 GIDEON LEWIS-KRAUS BOOKS IT TO AFRICA
Writer Gideon Lewis-Kraus went to the Central Kalahari Game Reserve to visit the setting of a Norman Rush novel, and learned a thing or two about literary pilgrimages.

Video artist Mika Rottenberg and sculptor Jon Kessler traveled to Botswana to shoot a film for their performance art installation.
The actor Jackson Rathbone and member of band 100 Monkeys writes about how he got that black eye.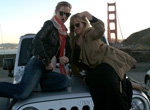 CHRISTINA TOSI'S RULES FOR THE ROAD

Christina Tosi is the 29-year-old head pastry chef and mad scientist behind the revolutionary confections at New York's Momofuku Milk Bar. She recently headed out to the West Coast for a road trip-slash-book tour through Los Angeles and San Francisco, here are her travel tips.