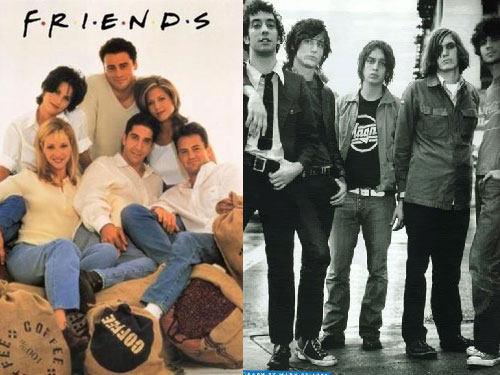 1.
Malcolm Gladwell
's
Blink
theory of "thinking without thinking" gets further credence from a new study that shows how our genes play a role in choosing friends. US researchers uncovered "tentative evidence of a genetic component to friendship." (Spoiler alert! Alcoholics like to hang out together) [
BBC
]
2. Who's playing
Coachella
? The Hollywood Reporter,
Billboard
etc. start the guessing with
Duran Duran
,
OMD
,
Gary Numan
,
The Strokes
and
Arcade Fire
. Official word is expected next week.
3.
Juxtapoz
magazine curated a film series called "All the Wrong Art" at New York's MoMA (11 West 53rd Street) from February 7 to 14. The first screening on Monday, February 7, 7 p.m., features
Douglas Blake
's bio-doc
Robert Williams: Mr. Bitchin
'. The film will be preceeded by a conversation between Williams, the film's directors and PAPER's Carlo McCormick. 
MoMA
has all the details and the full schedule.
4. What does
Miley Cyrus
have in common with
Jared Loughner
? According to today's New York Times they're both smoking Salvia divinorum. [
NYT
]
5. A British court fined a hotel for refusing to give a gay couple a room with a double bed.  [
Sydney Morning Herald
]
6. The on-again/off-again
eBay auction
of
Banksy
's identity reached almost $1 million and
apparently inspired another seller
, who is currently offering the UK artist's real name for "a fraction of the cost" with a buy-it-now of only $4,000.
7. Every picture of
Ryan Gosling
and his dog on the Internet. [
Buzzfeed
]