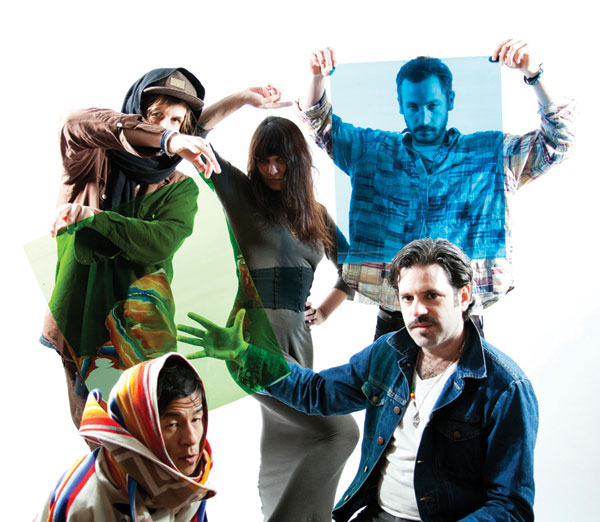 Gang Gang Dance
mark their decade-plus as New York's most -- take your pick -- compelling/challenging/satisfying band with their new album
Eye Contact
, a Venn diagram where Björk, Butthole Surfers and Budos Band overlap into a sum much, much greater than its parts. Guitarist
Josh Diamond
talks below.
On the album title, Eye Contact
:
We never name a record until it's finished. This one just sounded so... clear. Most of our music
you listen to with your eyes closed with headphones on; you can listen to this one with your eyes open.
On their label 4AD, the birthplace of Cocteau Twins, Pixies and Birthday Party
:
Things are easier in terms of having support financially. And we just got a Lee Scratch Perry remix last week -- so having that in your inbox, that's fucking awesome.
On being in a New York band
:
New York's gotta do something about the availability of art space. For our last show, we wound-up borrowing a friend's space. It's never been easy-- doing this shit, working in a bar, wondering,'What's next?' But now it's like, I'm 35, I got married; we have a new apartment in Chinatown. I feel like after ten years, our music is more important to us -- llike, this is what we do now. It's going to be another 10 years.
Eye Contact
is out now on 4AD.