Like Alicia Keys, who recently committed to subverting beauty norms imposed on women by going makeup free, Gabrielle Union recently decided to go barefaced via Snapchat. Union directly shouted out Keys, captioning the picture, "No makeup, head wrap, hey Alicia Keys I see you!"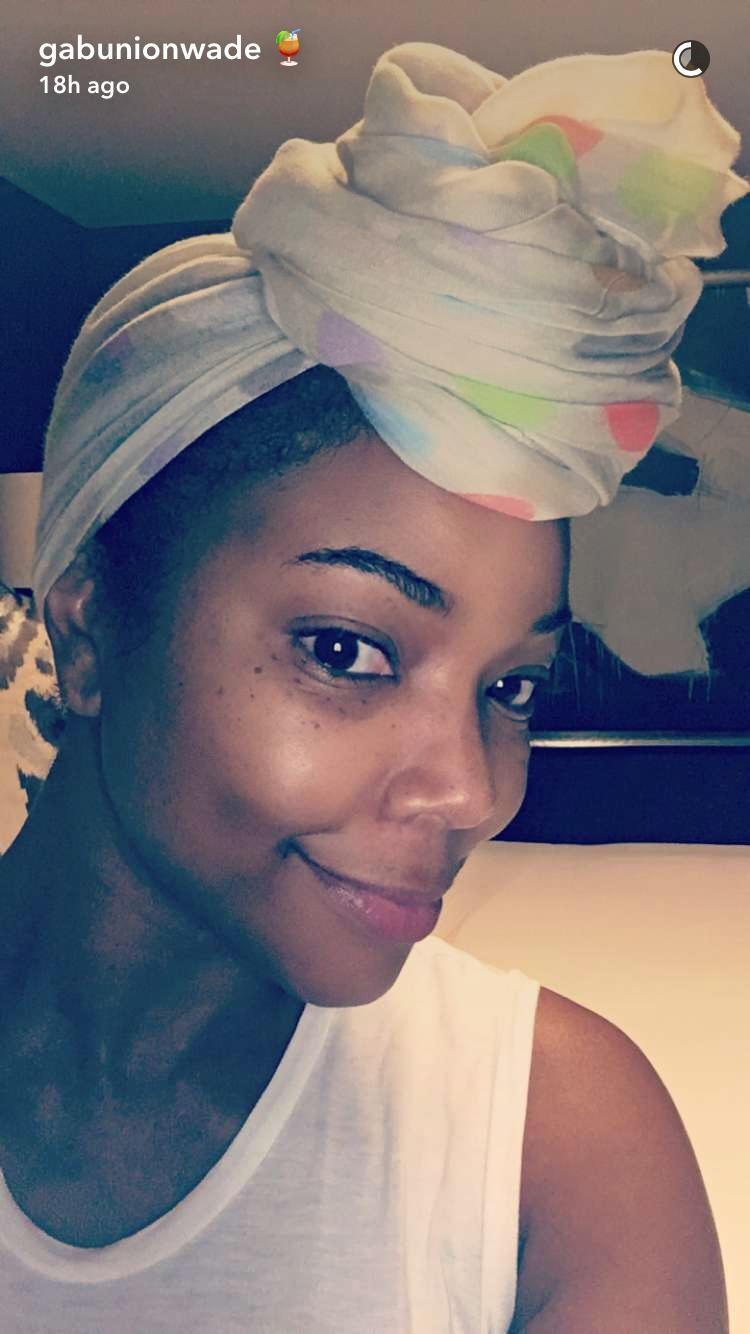 Union has been on the makeup free journey recently, posting some sans-dolled up (and completely stunning) selfies and videos:
Union is the latest celebrity to join Keys' revolution...
.... as well Nicole Richie, who told PEOPLE she's "most herself" when she's not wearing makeup. Just last week, Kim Kardasahian went barefaced to the Balenciaga show at Paris Fashion Week.
Kardashian's go-to beauty guru Mario Dedivanovic (the "Contour King") praised the trend, and articulated to PEOPLE why he's rooting for it to normalize:
We've been so bombarded with heavy makeup on social media and youtube, that people are just sick of it. I think people are definitely going to start embracing a softer look. I don't think it's necessarily going to be no makeup whatsoever, but im totally all about this natural look. I'm hoping that more natural looks will start trending more. I always say, just because you know how to do all the tricks with makeup doesn't mean you have to.
In case you aren't caught up, contouring has already lost out to strobing, the minimalist makeup routine of chill people with naturally flawless skin everywhere. The no-makeup look (supplemented, of course, by facials, acupuncture, exercise, and essential oils) might just be the natural next step in the beauty trajectory.
For those of us not #blessed with skin like satin, there's always hope that the very awkward intentional pimple look will take off.