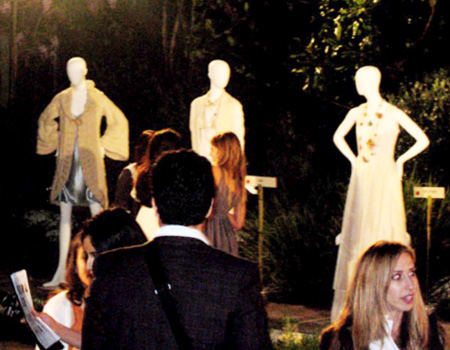 As Los Angeles Fashion Week dwindled to a close last week, fashion followers on this most western of shores were left with a sudden void in conversation. As the world awaits tonight's third season premiere of the continued (and fashion-filled) adventures of LC, Audrina, Lo and the gang, the only option, other than continued speculation regarding the new careers of our Hills-dwelling ladies (fashion PR) or the potential limits of Heidi's plastic surgery efforts (endless), was to reflect on the latest attempt to bring attention to left coast fashion.
On a recent evening, in a flatter and less televised part of the city, a crowd of well-heeled Angelenos descended upon the lawn of Getty House, cocktails in hand. The main topics of conversation amongst minglers seemed to be the recent warm spell the city had been experiencing and whether or not one had yet managed to talk to the mayor. Despite the fact that Getty House is Mayor Antonio Villaraigosa's residence, this was not a political crowd. The people on the lawn hailed from Los Angeles' swiftly growing fashion scene, there to support FutureFashion L.A., the effort of Designers & Agents and Earth Pledge to promote eco-friendly fashion.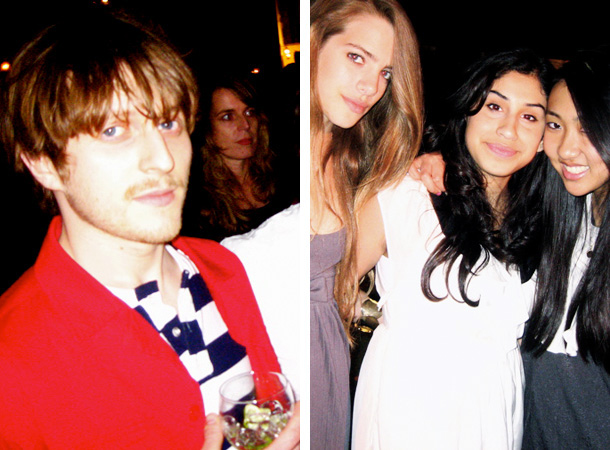 FutureFashion L.A. was created to encourage and promote designers who had incorporated innovative and sustainable materials into their work; this was part of an ongoing initiative on the parts of both organizations behind the event. Seventeen designers, including Trovata, Trina Turk and Imitation of Christ were playing part, with garments displayed on mannequins alongside a gorgeous reflecting pool. As guests teetered precariously on pool's edge, they explored the pieces, which were, by and large, made from the expected knits and cottons, and -- with the notable exception of one terrific dark-blue kimono-like dress -- largely in the de rigeur beiges and whites one associates with eco-fashion. Most of the mannequins were adorned with jewelry from designers like Nola Singer, made from recycled or vintage material.
To observe any given fashion crowd, one might note that very few seem dressed in anything resembling eco-friendly fashion, at least certainly nothing as exciting as the pieces on display, none of which are available for the fashion consumer. If most Fashion Week crowds are any indication, the efforts promoted by the event have yet to make their way in any real sense to consumers as concerned about design as about the environment. D&A co-founder Barbara Kramer says of the problems in incorporating eco-fashion: "Designers will have to first select their fabrics and then the these fabric options inform their designs, which is the opposite of how many designers work...but having said that, the options are expanding far beyond what was available just one year ago and they will continue to expand." Kramer goes on to say that "If the design integrity of the garment is not there, then the piece is not relevant. It is not enough just to use a sustainable material but to first consider the integrity of the design."
To branch beyond an event like this, as good as it might have been, organizations like D&A are either going to have to make a huge push to designers or find some bold way to catch the eye of a mass number of consumers. A timely suggestion to anyone listening: Lauren, Whitney, Les Deux, sustainable cotton.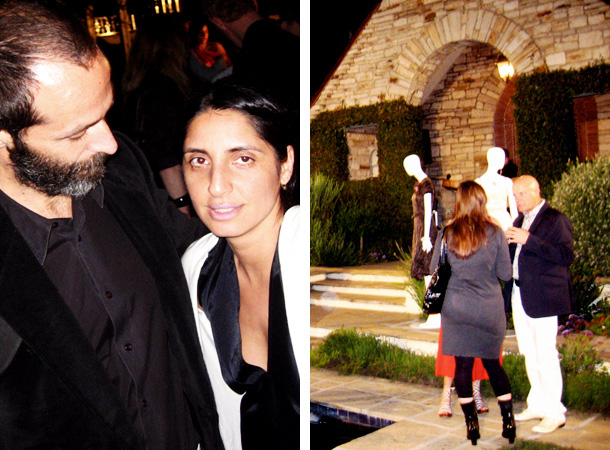 Photos by Grant Singer