[UPDATE June 10, 2016 1:06 PM: After five days and raising over $64,000 on GoFundMe, Supergirl actor Jeremy Jordan's cousin Sarah has finally returned home from the gay-converting Christian boarding school that her parents sent her away to. Heartlight Ministries, the institution, announced on their own website last night that Sarah had been released--while also expressing sadness that the situation had gotten so publicized.
The facility writes:
It is disheartening to see that this young woman has had elements of her story made widely public without her consent. The assertion that this teen was held at Heartlight Ministries against her will, or that Heartlight provides any 'treatment' services for sexuality identity, are categorically untrue...While this young woman is no longer at Heartlight, should she ever personally choose to return, we would welcome her with open arms
Jeremy has again taken to twitter to express his appreciation for the public's support in freeing Sarah. What was supposed to be a nice time at prom with her girlfriend turned into a media-frenzied nightmare that she has finally been saved from.
Neither parties will speak to confirm whether Sarah's release is attributed to the lawsuit that her aunt had filed or not. Nonetheless, Sarah is saved.
#SAVEDSARAH]
Supergirl actor Jeremy Jordan started a GoFundMe page labeled "Save Sarah" to raise money for his 17-year-old cousin Sarah, who was sent to a Christian boarding facility in Eastern Texas to undergo gay-conversion therapy, where they attempt to "pray the gay away."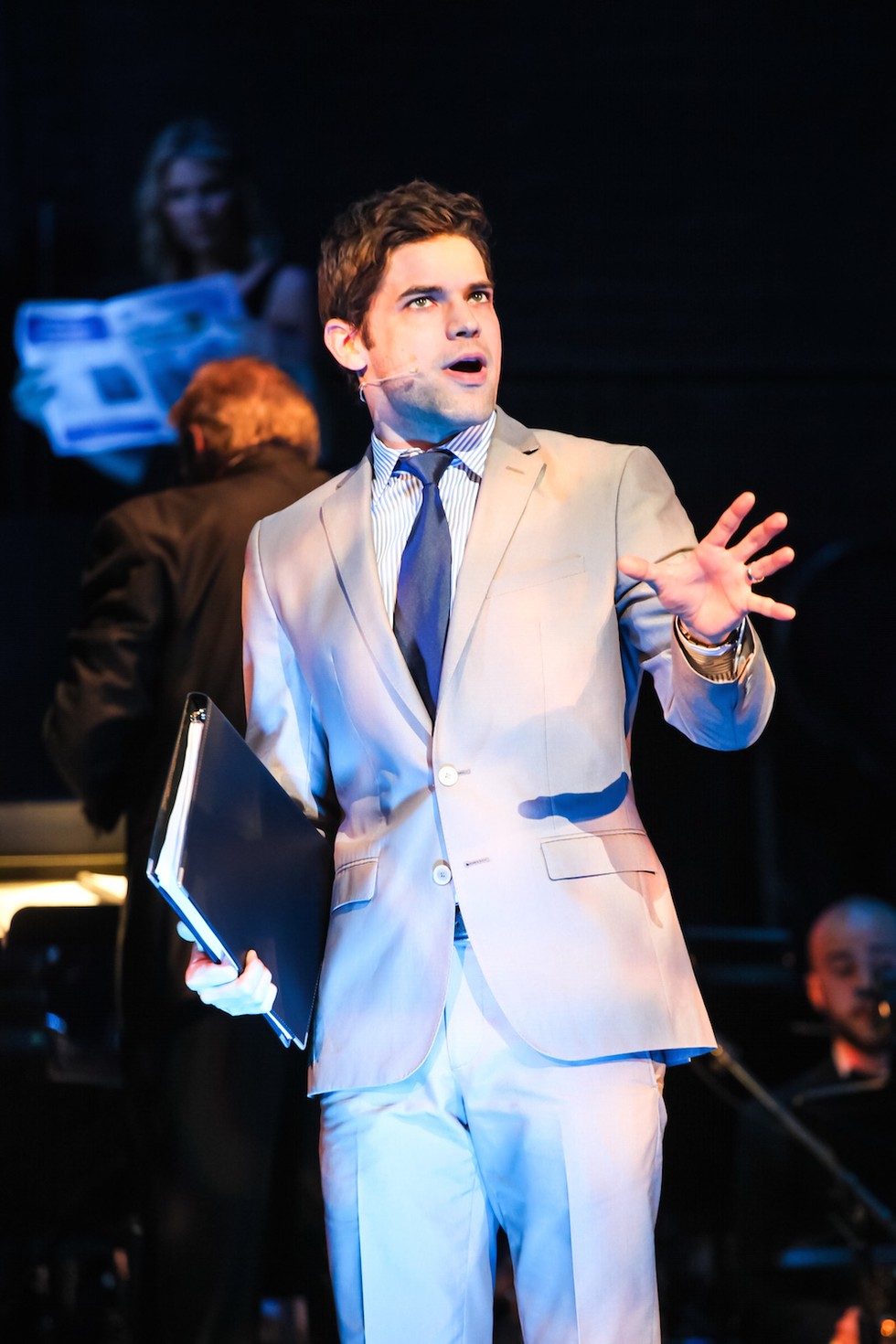 Jeremy Jordanvia BFA
Sarah was sent to the unorthodox camp--which uses torturous methods banned in 5 states, as well as the District of Columbia--by her parents, after she attempted to bring her girlfriend to her senior prom.
Sarah has no access to phones or computers (so basically any communication with the outside world) and is apparently forced to do hard labor and "Bible-therapy" for an entire year. Her cousin writes on the page that she attempted to escape the facility but was immediately caught and brought back by the staff of the facility.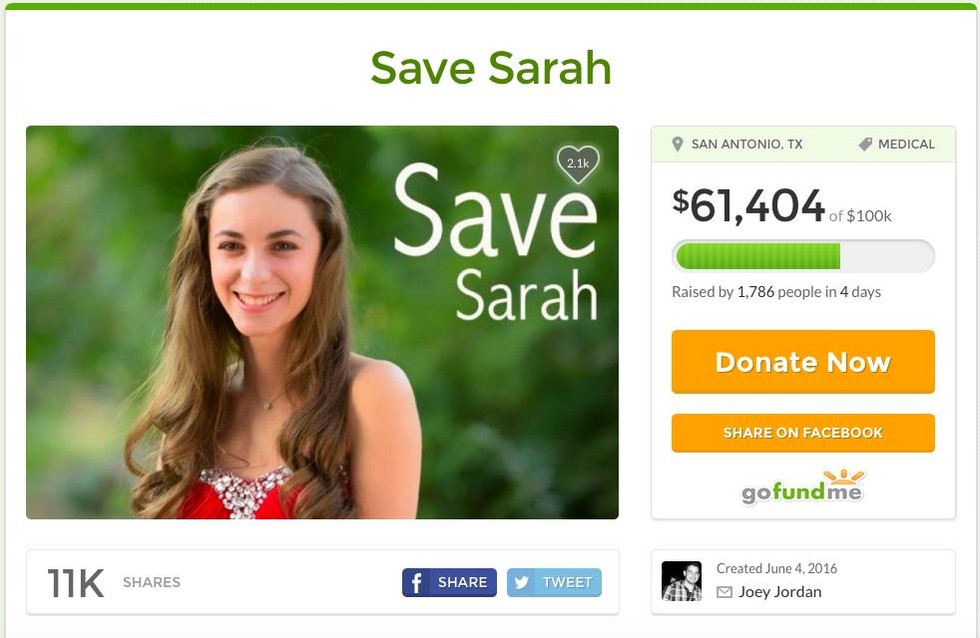 via GoFundMe
Sarah's aunt has brought a suit against her niece's parents in order to gain custody of the teenager. However, as the legal fees are hefty, Jordan created the GoFundMe in order to finance the suit; it has now accumulated over $60K in 4 days, with a $100,000 goal.

In the page's description, Jeremy writes:
Not only does this type of "therapy" not work, mental health professionals from organizations like the American Medical Association and the American Academy of Pediatrics have found it to be psychologically damaging, especially for minors. And Sarah has been told that she must stay in this facility for a whole year. So instead of being surrounded by friends and extended family who love and support Sarah for who she is, she'll be isolated in a place where the fact that she is gay is treated as a sin and an illness. Instead of preparing for college and competing in the state debate tournament, she'll be doing forced labor every day and enduring Bible-based "therapy" for her "disease."
The star also assured donors that their money is not being used for any sort of "scam":
Q: Where is the money donated going?

A. It is going to pay legal fees for the lawyers trying to get Sarah released from the Christian boarding facility that her parents placed her in. Sarah's aunt, who brought the suit, hired Christine Andresen, a well-known family law attorney with a lot of experience litigating LGBT issues. Christine's law firm is called CHA Law Group, PC, and its website is ChaLaw.com. Any money collected will go first toward paying Christine's legal fees and our portion of the amicus attorney fess, which thus far have totaled approximately $20,000. Christine has generously agreed to give us a discount from her usual hourly rate, but we still expect the fees to prepare for and conduct the hearing in July to be a multiple of what's been spent so far. If there is any money from the Go Fund Me campaign left over, it will be placed in a college fund for Sarah, since we do not expect her parents to contribute to her college costs if we are successful in having Sarah released.
To fund Sarah's freedom, click HERE.