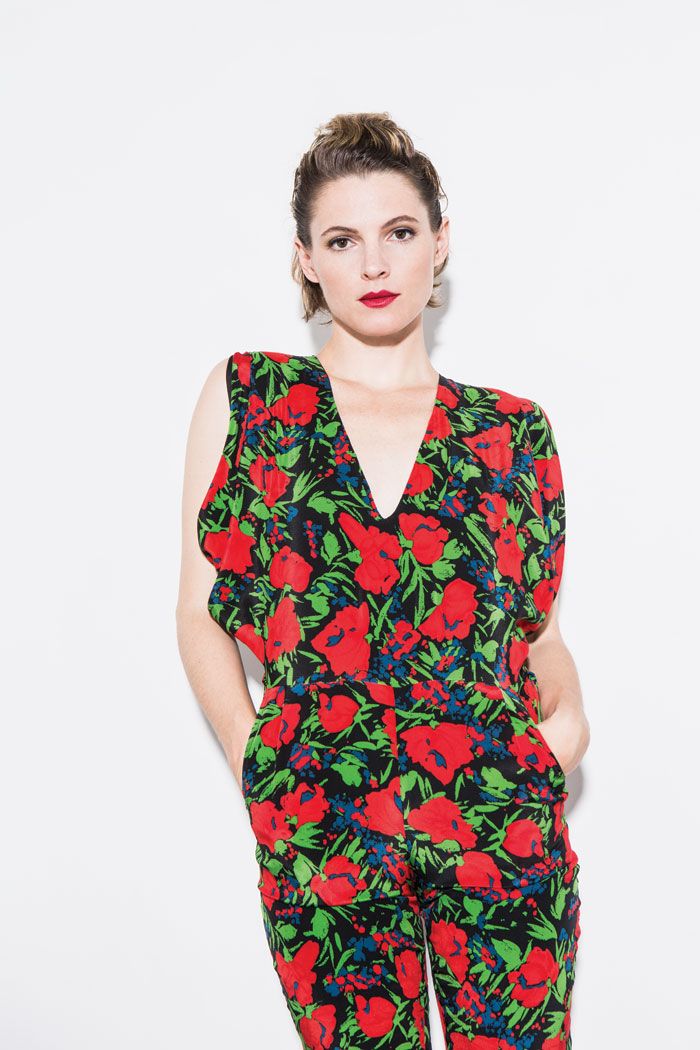 Amy wears a jumper by Wren.
"I have a hard time sitting still in general and waiting to be chosen for stuff," says Amy Seimetz between photo shoots, plane rides and shooting season three of AMC's
The Killing
. "I didn't come to filmmaking as an actor: I came to it as a writer/director and I also act." In 10 years, Amy Seimetz has done just about everything you can think of in independent filmmaking: She's been a writer, director, actor, producer, editor--there are even two costume designer credits on her IMDB page.
This year the petite blonde's already starred in Shane Carruth's psychopharmacological love story
Upstream Color
and released her directorial feature debut
Sun Don't Shine
-- a slow-burning tropical noir, which Seimetz also wrote and co-edited, set in the stultifying heat of her native South Florida. And now she's making the jump to TV, starting with a role alongside Chris O'Dowd on mockumentarian Christopher Guest's new HBO comedy
Family Tree
. Asked about the transition from indie movies to cable, Seimetz says TV was more fun than she thought it would be. "There was just a lot of freedom on set. It didn't feel like, 'Now you're acting on TV, take it seriously.' It was quite the opposite. It was like, 'Now you can be sillier with silly people.'"
After wrapping
Family Tree
earlier this year, Seimetz was weighing the options of staying in TV versus going back to filmmaking (or who knows, maybe a vacation?) when she read for the character of Danette -- an acrylic-nailed, single mother hairdresser who "maybe didn't make the best life choices"--in the new season of
The Killing
. "At first the network thought I was too cute, too sweet and that they needed somebody a little rougher around the edges. And I said, 'No, I'm coming back in. I'm from Florida and I know how to fucking do this.'"
The Killing airs on AMC sundays at 8 p.m. and Family Tree airs on HBO sundays at 10:30 p.m.

Stylist: Krissie Torgerson / Makeup: Ren Bray using Tom Ford / Hair: Sylvia Wheeler