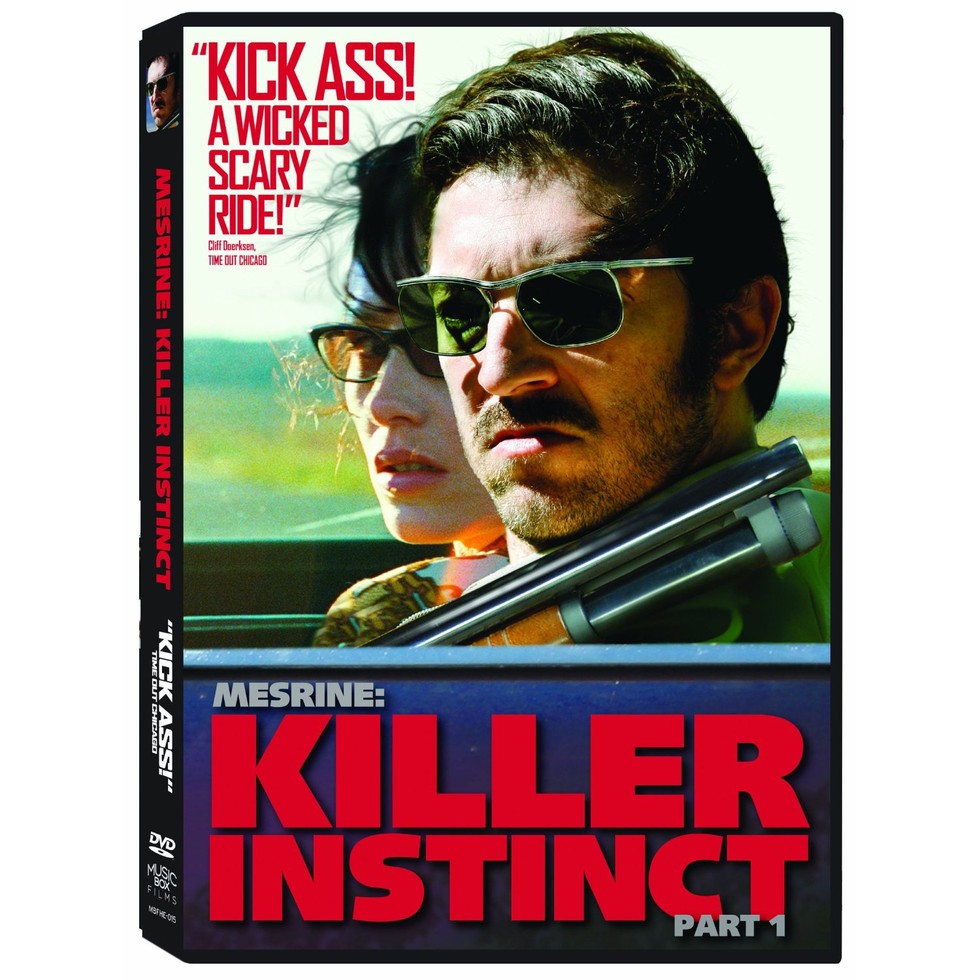 Out this week on Blu-ray and DVD is the gritty, suspenseful
Mesrine: Killer Instinct
(Music Box Films).
Vincent Cassel
gives an electrifying performance as Jacques Mesrine, one of the most notorious French gangsters, who cut a bloody path of crime (bank robberies, kidnappings, wild prison escapes) from Paris to Canada to Arizona in the 70s. Director
Jean-Francois Richet
's first in a two-film tale about this ruthless criminal gives a tense portrait of the man, with his hair-trigger anger and swaggering way with the ladies.
Cecil De France
(
Haute Tension
) plays Bonnie to his Clyde, and
Gerard Depardieu
is imposingly threatening as a criminal mastermind. What I liked about the straightforward storytelling and Cassel's ballsy performance is that you come to understand, sometimes sympathize and really fear this man. I can't wait to see part two
Mesrine: Public Enemy #1
when it comes out in March.