If there's one thing that can unite the whole world, it's unabated thirstiness for new Frank Ocean music. It's actually quite possible that our collective thirstiness for new Frank Ocean music could act as some kind of green energy at this point (free idea!). BUT! After four long years of desperate waiting, meme-ing our feelings, and laughing bitterly to ourselves at every lapsed release date while secretly being low key devastated, it seems like Frank Ocean is finally ready to give us new Frank Ocean music! This morning, an image of a library card appeared on Frank's website in a post titled 'Late', with a string of dates that begins with the intended July 2015 release of Boys Don't Cry and ends in July 2016.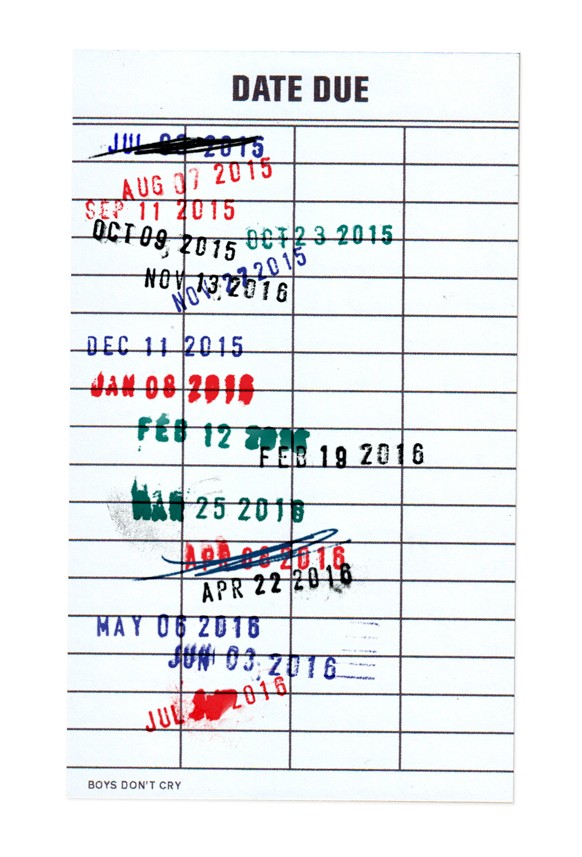 Frank Ocean's brother also posted the image to Instagram, with the caption BOYS DON'T CRY #JULY2016.
Yes, Twitter is very much freaking out about it...
And so we wait, trying to maintain some semblance of chill.

[h/t Fader]
Splash Image: BFA