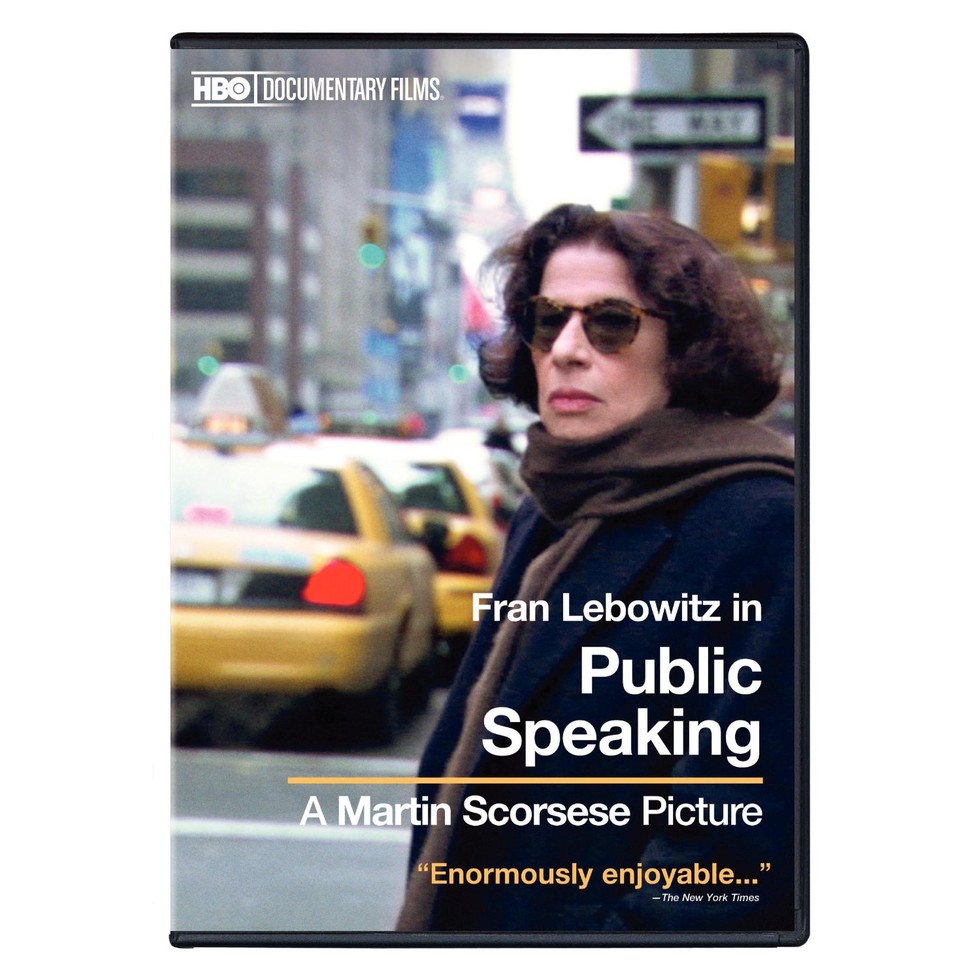 Out now on DVD is
Public Speaking
(HBO Home Entertainment),
Martin Scorsese
's marvelously funny documentary on
Fran Lebowitz
. The film chronicles the brilliant mind and author as she strolls the Manhattan streets in an overcoat and scarf, holds court at "her" table at the Waverly Inn, and is interviewed on stage by author
Toni Morrison
. Lebowitz is one of the truly great wits of our time, and her caustic observations on New York, her from-childhood passion for reading, and dizzying analyses on media and fame are refreshingly amusing. Lebowitz addresses writer's block, which she calls a "blockade," and likens it to the Vietnam War: "I don't know how we got into it, and don't see a way out...". She describes the AIDS casualties of the '80s as robbing the world of a sizable audience that truly appreciated the arts. She also hilariously recounts a Nobel Prize dinner she attended for Toni Morrison where she was seated at the children's table. Her rapier wit and humor is a bracing tonic for these vulgarian times.