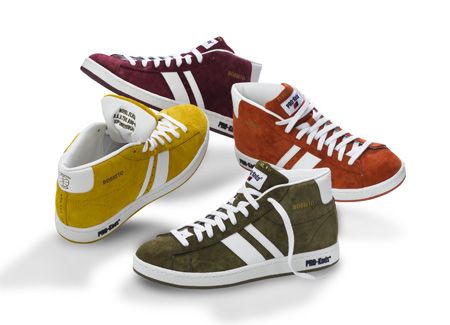 Hitting the courts in 1949, PRO-Keds were the first serious sneaker of choice for basketball players, and when the hip-hop movement took to the streets of New York in the late 1970s, one could hardly pass a boom-box without seeing a pair of PRO-Keds Royal Flashes breaking on a piece of cardboard. Who better, then, to collaborate with this street footwear brand in bringing back the Royal Flash than DJ, ESPN host, and sneaker freak Bobbito Garcia?
Garcia (a/k/a Kool Bob Love -- previously AKA Boogie Bob, Soul Food Bob, and Bag of Tricks) got his first pair of PRO-Keds when he was nine-years-old after asking his mom: "My brother had them, and all the cool kids on my block had them," said Garcia. "When she bought me the pair, I was crazy-elated. I sprinted out of the store and told the salesman to throw out my old shoes. Thirty years later, they still look cool to me."
Garcia also spoke fondly of Royal Flashes in his book Where'd You Get Those? New York City's Sneaker Culture: 1960-1987. In re-launching the line, Garcia not only preserves the shoe's simple, classic design, but also brings a story to them.