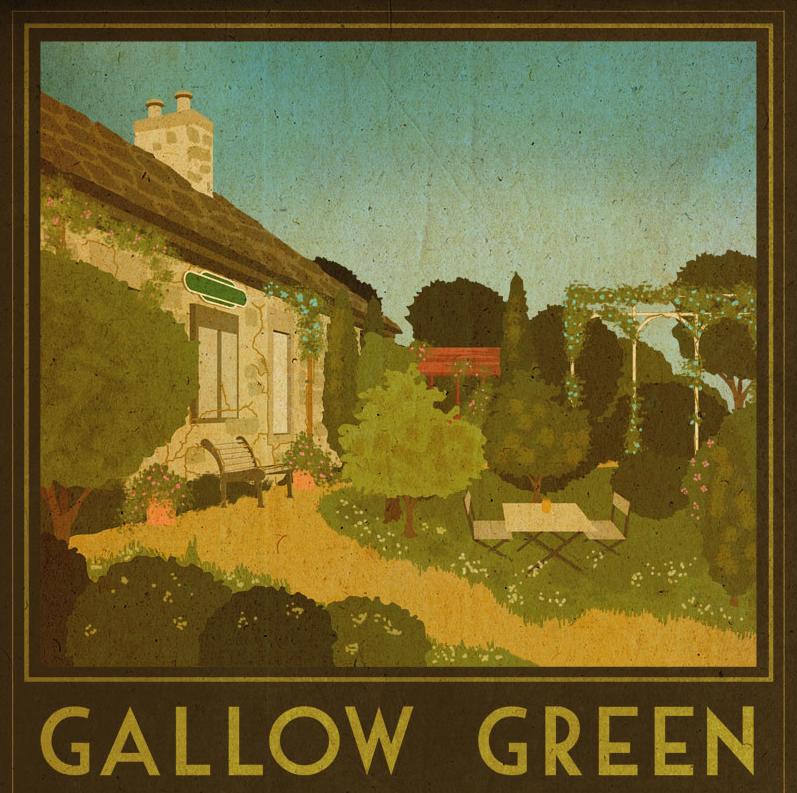 There will come a time when
Sleep No More
is no more, and those who have partook in the experiential theater production's musty, winding, wild labyrinth will remember it like a dream -- a memory of a memory bouncing about some odd, broken
mise en abyme
. But there is time yet, and should you felicitously stumble upon admittance to the show in the midst of clement months, you'll be ushered upstairs to the rooftop garden bar
Gallow Green
an airy ambrosia above the concrete. If you'd rather make reservations sans show,
that can be arranged as well
. Below, 5 reasons why it's worth checking out.

1. Carousing with the cast. If you happen to be atop SNM's massive maze at the witching hour, you may find yourself rubbing shoulders (or other parts) with the nymph-like players who have wandered up for a midnight apéritif. Who's to say you won't run into Bacchus or Lady Macbeth for a reinterpretation of the rave scene?
2. Dark dens and covered corners. Duck into the shadows of a potting shed or slip behind the rusty, weathered train car (yes, there's an entire antique rail car on this roof) with your partner-in-crime for a stolen moment.
3. Flaming, flowing punch. The legendary spirits historian David Wondrich was called upon to curate a selection of flowing bowls including the Gallow Green Punch, a cloudy jade-hued brew of Pernod Absinthe, Delord Blanche white Armagnac, lemon shrub, and Apollinaris water, set afire and ladled into shiny copper cups. 
4. A brass band. Not John Philip Sousa-style. No, no. This is the weird, nostalgic thumping funk of funerary brass. Get out your handkerchief, and prepare to wail and wave.
5. The perfect post-show refuge. After wandering through the tangled tableau of SNM's five-story phantasmagoria, one is bound to need a bit of booze and a respite from the meanderings of one's own inner chaos. Do it above the fray with your fellow theater-goers; over a phial of punch, bestow your moments of mirth and monstrosity upon one another. As the evening goes on, the oddities from only moments before will mold themselves into memories of a memory.