First Look: Julianne Moore in The English Teacher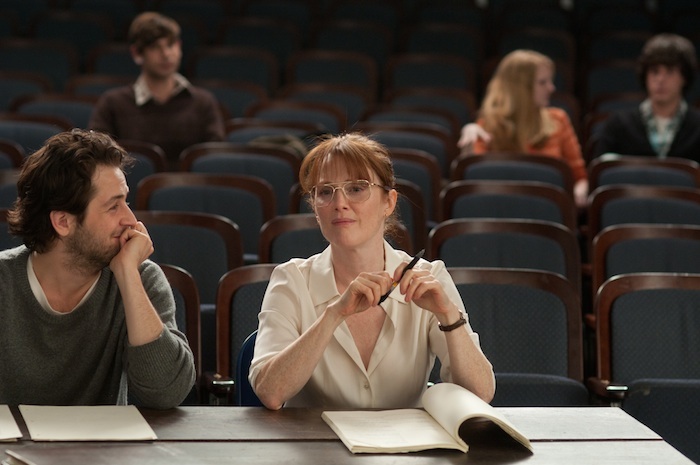 Even with Walgreens brand, over-sized 80s glasses, Julianne Moore still looks smokin'.

Here's a first glimpse of Moore and Michael Angarano in The English Teacher, a new film out this May starring Moore in the title role as an unmarried high school teacher in a small Pennsylvania town who receives an unexpected visit from her former pupil (Angarano). Learning that the old student is about to abandon his playwrighting dream, Moore's character decides to produce his play at the high school. And, in a casting decision straight out of every theater geek's fever dream, Nathan Lane (as the high school drama teacher) directs the whole shebang.