Fiona Apple joined Andrew Bird's popular Facebook Live show "Live From The Great Room," where the musician has fellow artists join him for a stripped-down, mini-acoustic concert. Not surprisingly, it was compelling as fuck.
The two, who dueted earlier in the year on their single "Left Handed Kisses..."
...performed and discussed Apple's glorious track "Werewolf" from her most recent album, 2012's Idler Wheel. They also debuted a new track "Railroad Sam and Slingshot Sue" (that they apparently wrote with a 5-year-old), and performed a Bob Dylan cover of "Oh, Sister." The whole thing is weird, awkward, and delightful.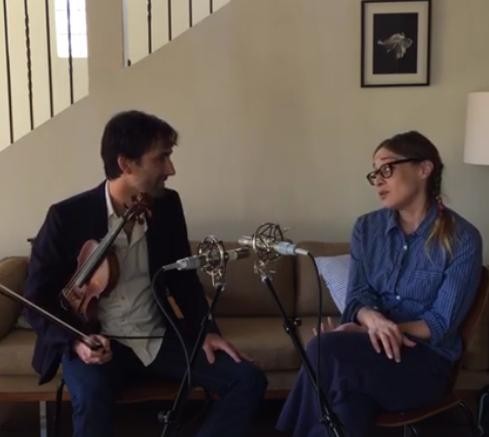 Watch below.