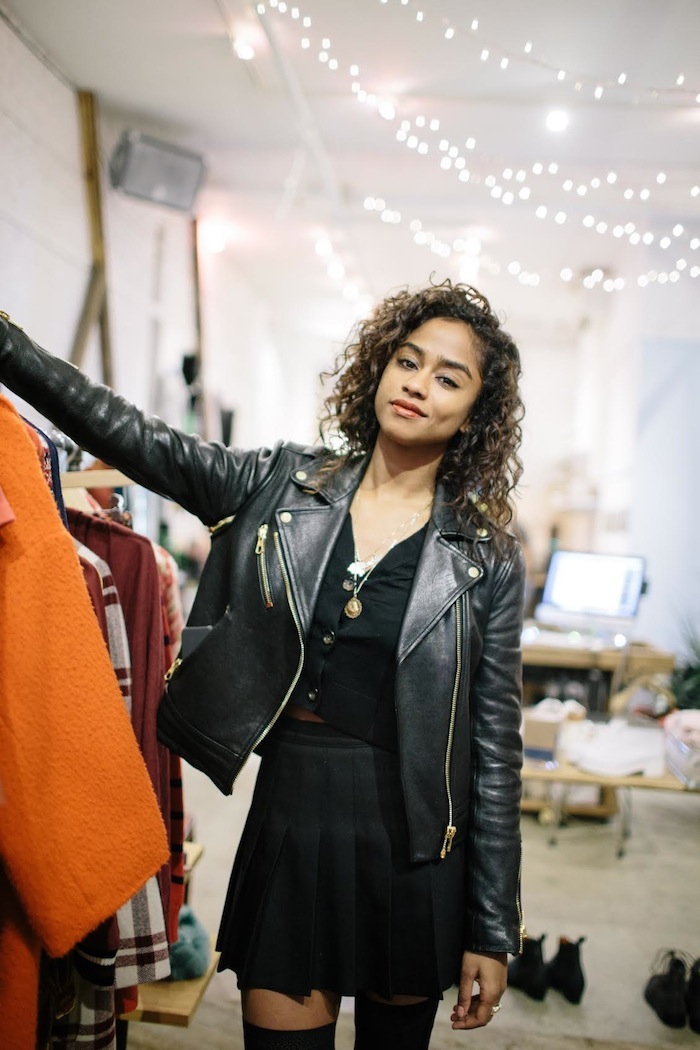 Lots of people know Vashtie Kola's name. Even more know her work. The in-demand creative has directed videos for Solange, Kendrick Lamar, Big K.R.I.T. and Theophilus London, designed a T-shirt line at Colette and an Air Jordan sneaker (the first woman to do so), was named by L.A. Reid himself as the embodiment of cool, and commands countless young, savvy fans who look to her every move. "There are a lot of little Vashties running around right now,"
London told
The New York Times
three years ago; these days, there are veritable legions. Ahead of
Small Business Saturday
, an initiative launched by American Express to celebrate and promote indie retailers and taking place this Saturday, November 29, we asked Vashtie to share five of her favorite New York small business haunts. Not surprisingly, her picks are just like her -- unpretentious, centered, and undeniably cool.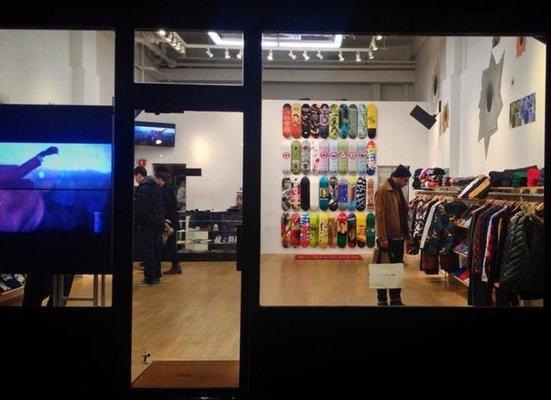 Supreme
The truly great skate shop is a dying institution, but SoHo's Supreme -- a skate shop as well as a designer and retailer -- is very much alive and well. "Growing up, hanging out in skate shops was something very natural to me," Kola says. "Supreme, to me, really embodies skate culture: rebellious youth and being against the grain."
Supreme, 274 Lafayette St., New York, NY; (212) 966-7799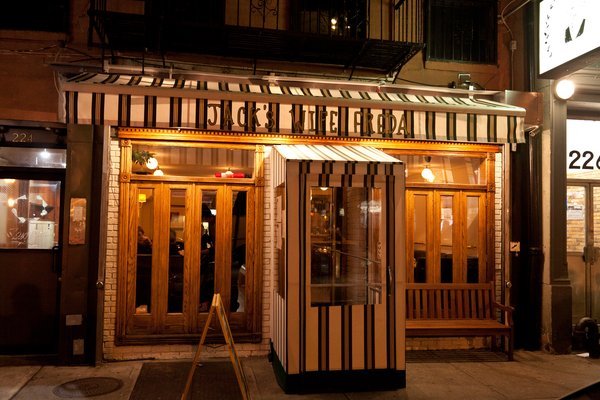 Jack's Wife Freda
This stylish cafe offers a rich, non-cheesy fusion of Mediterranean cuisines (a sampling: peri peri chicken, green shakshuka and bloody mary mussels) and a warm atmosphere. Owners Dean and Maya Jankelowitz grew up in South Africa and Israel, respectively -- Jack and Freda were Dean's grandparents -- and created not just a café, Kola says, but a family.
Jack's Wife Freda, 224 Lafayette St, New York, NY; (212) 510-8550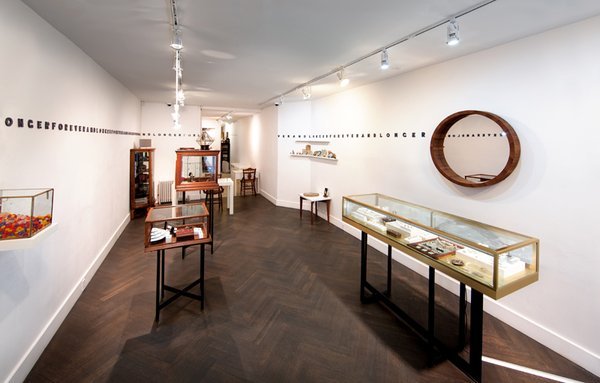 Anna Sheffield
The designer, who specializes in engagement and commitment rings, brings a sense of adventure to her custom designs (think: inverted engagement rings, black diamond or moonstone jewelry, custom designs) to what's often an ultra-traditional space. Kola met Sheffield through mutual friends, and the pairing was simpatico: "I'm really particular about what I wear and what I put on my body; I don't like typical cheesy, modern things," she says. "Sheffield's really in touch with the earth and with things alive and human. When I see her, it's a beautiful experience."
Anna Sheffield, 47 Orchard St, New York, NY 10002; (212) 925-7010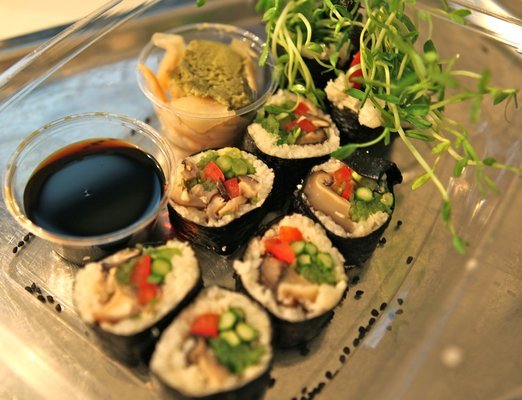 Pure Food and Wine
Kola is "obsessed" with this upscale raw vegan restaurant in Gramercy and its subsidiary juice bar One Lucky Duck, and with good reason: its menu is adventurous -- their stuffed squash blossoms are a standout, its outdoor garden is gorgeous during the summer, and it's even been known to convert a non-vegan or two.
Pure Food and Wine, 54 Irving Pl, New York, NY 10003; (212) 477-1010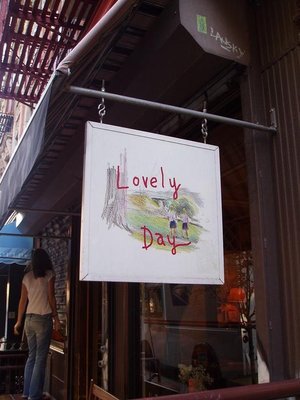 Lovely Day
"Lovely Day is my home away from home," Kola says. "If I'm not at home, I'm at Lovely Day. It's my Cheers." This restaurant is not only a regular hangout for Kola and her tastemaker friends, it's also got a solid Thai menu (with an unexpected Irish annex) and a relaxed atmosphere.
Lovely Day, 196 Elizabeth St, New York, NY 10012, (212) 925-3310For more of Vashtie's Small Business Saturday picks, go HERE and check out her SBS video below and her special playlist for the occasion HERE.