Updated: Federal Judge Blocks Release of Posthumous Prince Record
Update, April 21:

One year to the day after Prince's untimely death, and despite an order by a judge blocking its release, Prince's previously unreleased EP Deliverance has leaked. The album is also available for streaming on Tidal. Roc Nation and Tidal have been in a legal battle with Prince's estate since late last year.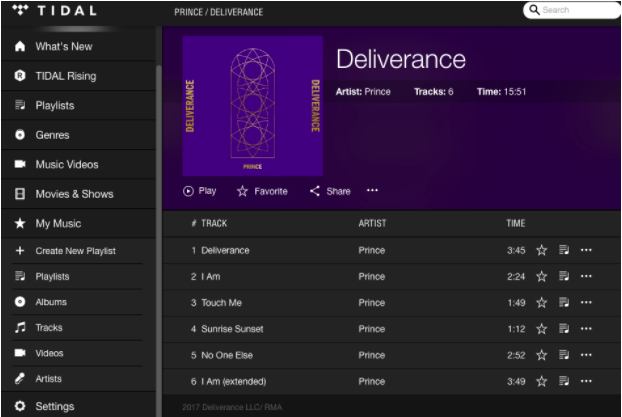 ---
As much as we would love some new music from Prince right about now, the idea of posthumous releases that were unapproved by the artist who created them is always cringe-inducing. Enter George Ian Boxill, a producer at Rogue Music Alliance who was in the process of making an EP of previously unreleased Prince music, called Deliverance, available for download on Amazon, Apple, iTunes and Google Play. Prince's estate quickly filed a lawsuit against the Boxill, saying he has no legal right to release the tracks, and claiming that he also had failed to return the master tracks of the six recordings in question.
According to TMZ, a federal judge sided with Prince's estate on both counts, demanding the Boxill hand over the recordings and putting a restraining order against him in place until May 3. This delays the release of Deliverance for the near future. The album, including the titular song which was already available for streaming, have been removed from the web.
[h/t Vulture]
Image via Getty