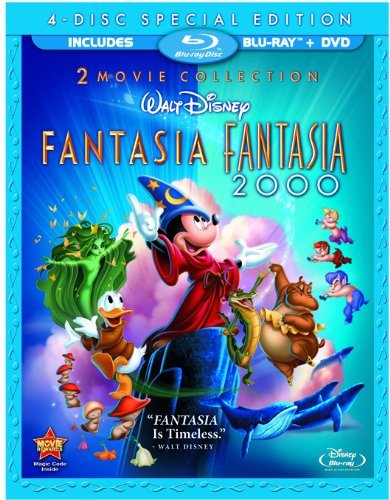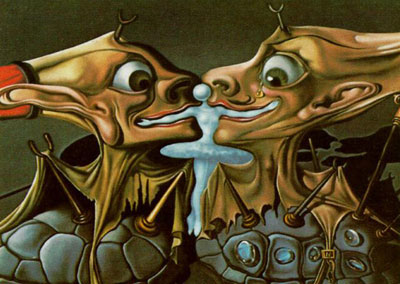 Out this week om Blu-ray and DVD is
Fantasia
and
Fantasia 2000
(Disney), a fabulous four-disc Blu-ray and DVD combo including
Walt Disney
's amazing 1940 animation spectacular and its 2000 reboot.
The original award-winning
Fantasia
was basically conductor
Leopold Stokowski
conducting different pieces of music brought to life by Disney animators.
The Sorcerer's Apprentice
is the famous one with
Mickey Mouse
causing mischief with a wizard's hat. There's also
The Rite Of Spring
,
Dance Of the Hours
and
Night On Bald Mountain
. Dancing mushrooms, hippos in tutus, flying horses -- the whole thing is a great hallucinogenic experience. The 2000 re-issue includes the Mickey Mouse segment and other new pieces introduced by
Angela Lansbury
,
Steve Martin
and others. But this disc also includes the incredible short
Destino
, which began as a collaboration between
Salvador Dali
and
Walt Disney
in 1945 and was finally completed in 2003. It's just glorious.