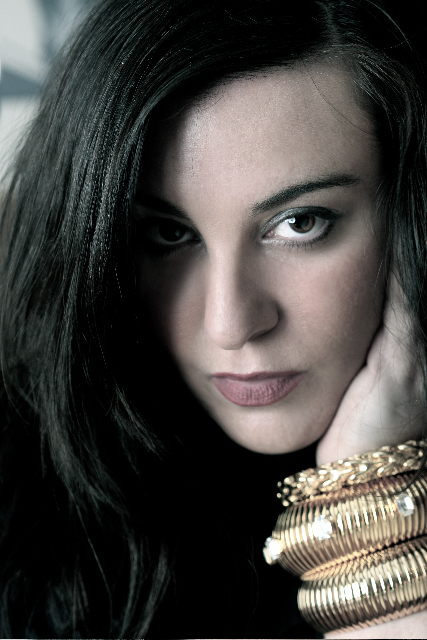 Last week Ovation debuted its new season of its formerly online-only series The Fashion Fund, in which 10 designers compete to be named Fashion Fund Designer of the Year by
Vogue
and the CFDA -- an award that comes with $300,000 and a one-year mentorship from major fashion bigwigs. We asked Fallon designer Dana Lorenz, a former Fashion Fund contestant herself, to recap the series. (That's her to the left. Hi Dana!) Tune in to Papermag every Thursday for her thoughts on last night's episode.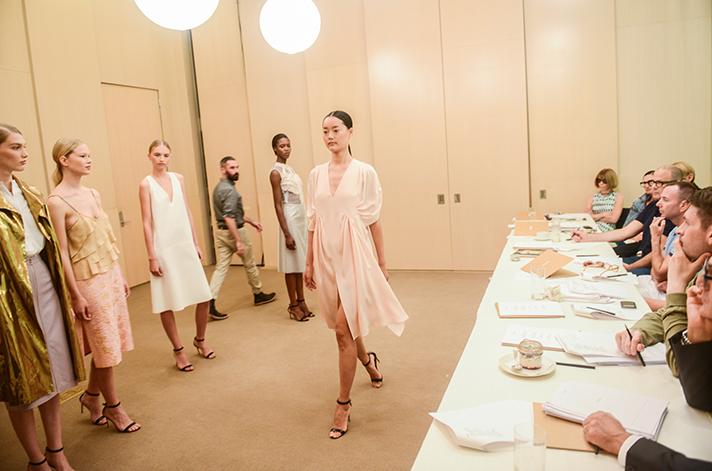 Facing the committee
On the second episode of
The Fashion Fund
we get to know a bit more about the designers and how they thrive (or buckle) under pressure. The designers have to visit the
Vogue
offices and present an edit of their past, present and future collections to this iconic panel and answer the toughest of questions about their businesses, all within a 15 minute time limit. By "limit" I mean WITH A TICKING TIMER that sounds off signaling the end of what only seems like 2 minutes. The judges ask all kinds of questions, but the trick is to stay calm, cool, collected, yet informed.
Rule of thumb: not too much coffee, not too much Klonopin. And be prepared!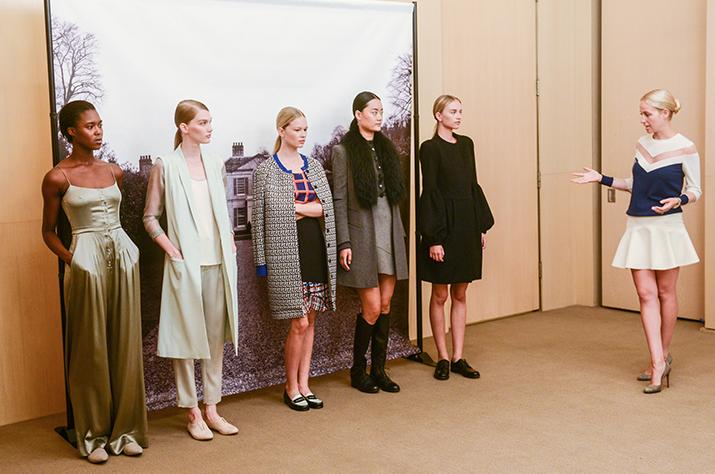 Misha Nonoo's presentation
I remember when I was at this stage of the process in 2011, a good friend (who is a major designer who will remain nameless so don't ask!) gave me a list of questions typically used and I refined all my answers and recorded them on my iPad. Every night for a week I played my voice recording before bed, and although it was excruciating to listen to my Fran Drescher-esque voice over and over, I felt like I was not only prepared to emotionally talk about my creative passions and the fantastical aspect of fashion, but also the business facts in front of the judges. Future Fashion Fund finalists: KNOW YOUR DREAM MENTOR. Doesn't everybody have a designer they aspire to be in terms of a successful business model? Tom Ford admits he wasn't "Tom Ford" until Domenico DeSole put him on the back of his white horse.
I am very curious to see what the judges have to say about the studio visits on the next episode. Will we have another Proenza Schouler or Alexander Wang in this round? Or will the judges find really good mood boards and the next big fashion director of a big company? Don't get me wrong, the latter would still be very credible, but is this type of designer "Fashion Fund worthy"? The judges are really asking themselves if a designer is bringing something into the world that is entirely new, interesting and exciting and if that business should be nurtured and cultivated. I think the judges are starting to draw a line between fashion and product in this episode and are making decisions as to which designers have what it takes to be their next star.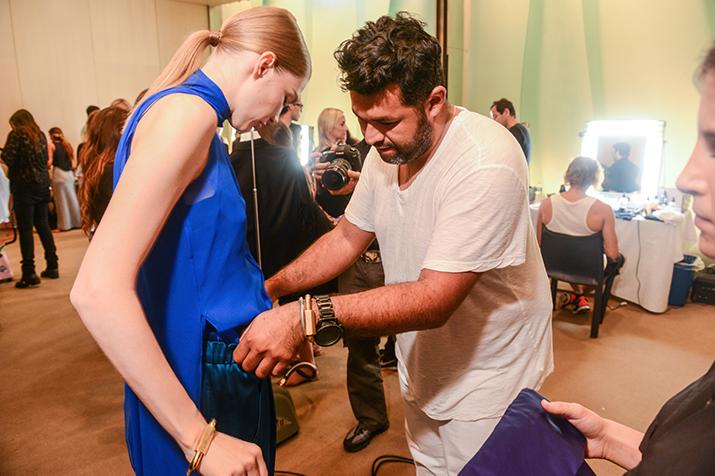 Juan Carlos Obando gets a model ready for the committee
Highlights:
-Parabellum's details -- love original cast pieces of hardware. It's all in the details, people.
-DVF's sunglasses at Vogue -- where to buy? In store? Online?
-Steven Kolb's inquiry about the "animals" in Marc Alary's work -- Steven, will there be a special-order owl pin in your future? (Owl-themed gifts -- Steven Kolb's good side.)
- Public School's anguish over their interview -- we all do what we have to do to get by, guys, and we can tell you really want this.
- Ovadia and Sons sound bytes -- twins? That accent? More air time, please!