Last night, Oscar-winner Kevin Spacey, attended the 68th Emmy awards last night, after getting yet another Best Actor nod for his legendary role of Frank Underwood on Netflix binge-fest House of Cards.
Suddenly, with one camera cut, we saw Spacey, sitting front, front row, flanked by one particularly handsome mystery man wearing a black fedora, multiple bracelets, and looking very happy to be at the Emmys with Kevin Spacey.
Kevin Spacey's hot seatmate is the heartthrob of the #Emmys: https://t.co/598y5zgv8c pic.twitter.com/lJ0cl2ZXmp
— New York Magazine (@NYMag) September 19, 2016
Twitter, of course, took notice...
when you're sitting next to kevin spacey but ur also a child of the corn #Emmys pic.twitter.com/1sy6AEYQml
— Carina Hsieh (@carinahsieh) September 19, 2016
A million points to the first social media sleuth to identify the young gentleman Kevin Spacey's with at the Emmys
— Sam Lansky (@samlansky) September 19, 2016
OK Twitter. The goal of the night is to get to the bottom of who is sitting next to Kevin Spacey 👀 #Emmys
— Ian Zelaya (@IanDavidZelaya) September 19, 2016
who's that guy sitting next to Kevin Spacey in a dapper hat
— Anne Helen Petersen (@annehelen) September 19, 2016
Quickly, sources like Buzzfeed, revealed that this toothy, sentient jawline was actually a 43-year-old Evan Lowenstein, a talent manager and formerly 1/2 of Evan and Jaron-a pair of hot as fuck identical twins/one hit wonders responsible for one of 2000's most relentlessly catchy singles, "Crazy For This Girl."
YOU KNOW WHAT ONE I'M TALKING ABOUT.
According to IMDB, the song was on the soundtracks for Runaway Bride, Serendipity, and The Animal, starring Rob Schneider.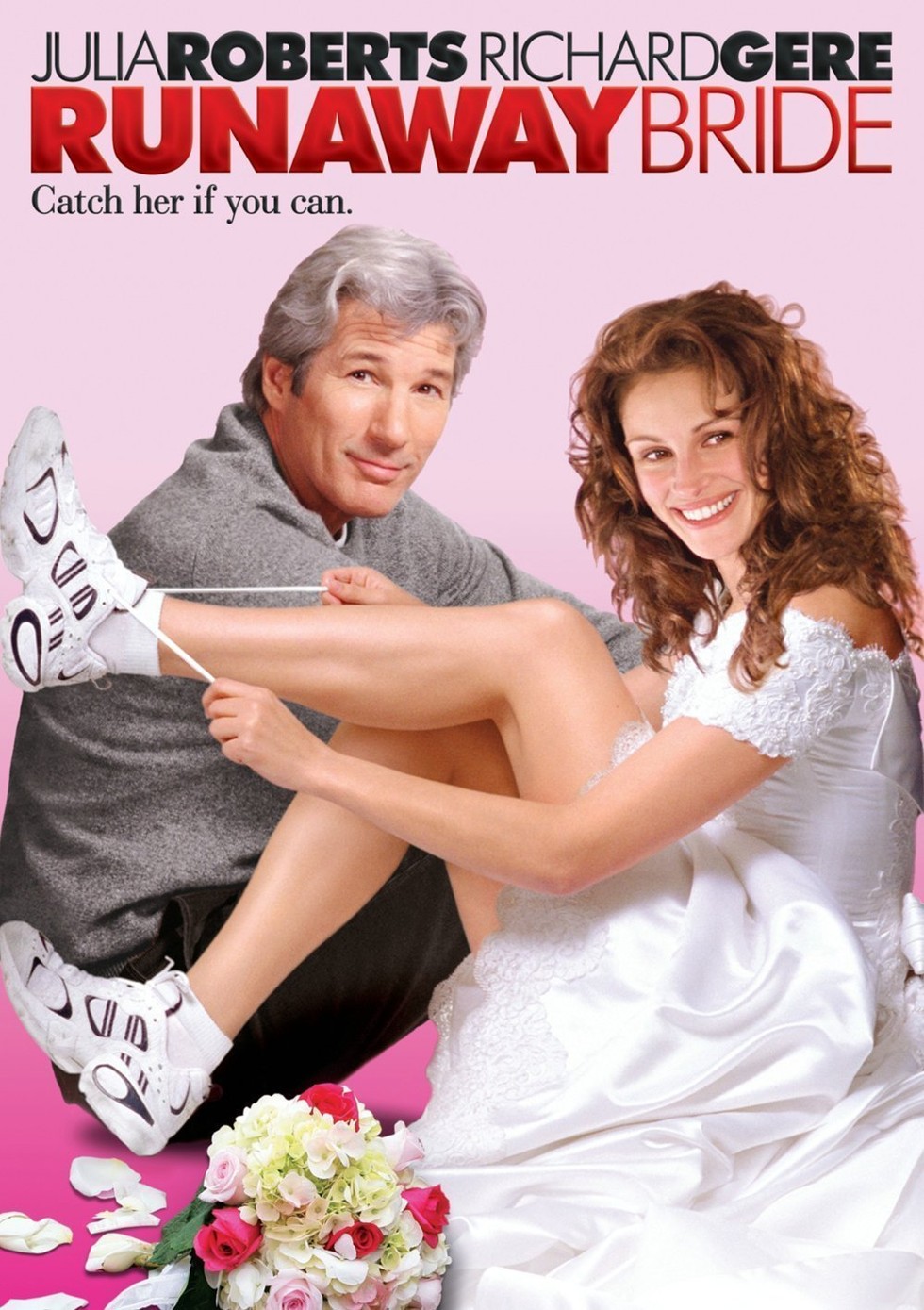 Mr. Lowestein, as Buzzfeed points out, happens to be Mr. Spacey's manager.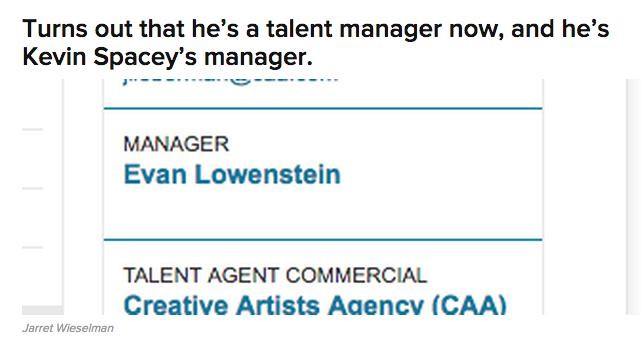 Here's his Instagram, complete with genuinely lol self-aware Insta-bio:

Ok, major points.
He's a dad (I think), who takes his kids to Drake concerts...
He likes good music...
...and aquariums...
...and casual throwback Thursdays to attending baseball games with Woody Harrelson.
At some point in the night, Evan disappeared, and Spacey's House of Cards costar/onscreen spouse Robin Wright (also nominated for an Emmy), took his place.
Is @KevinSpacey drinking wine at the #Emmys?😂 #Emmys2016 #EmmysNation pic.twitter.com/O0IEUSk0es
— Television Academy (@TelevisionAcad) September 19, 2016
I'd like to imagine at some point during a commercial break, Robin leaned in to Evan's, and quietly, but firmly said, "Wait in the car, evening companion," before backing up, glaring at him with steely reserve.
Thank you, Evan.
And thank you, Kevin.
We are all @KevinSpacey. #whoshungry 🙋 #Emmys pic.twitter.com/wjy5pueJNt
— InStyle (@InStyle) September 19, 2016