Euan Morton at the Algonquin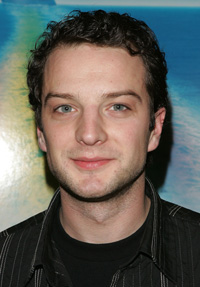 The very cute, very scottish and very talented Euan Morton is performing for a month at the legendary Oak Room in the Algonquin Hotel. Morton is best known for his starring role as George in Boy George's Broadway extravaganza Taboo. The night we were there Rosie O'Donnell (producer of Taboo) and her partner Kelly were sitting at a table right up front. Euan took a few moments to point them out to the crowd and admitted that during his time as a performer in America he'd been like a fourth child to the couple and if they had taken care of him and he wouldn't be performing at the Algonquin. So touching! Afterwards in the lobby Rosie (all dolled up in a black lace number) congratulated an exuberant Euan and told him to call her soon. I love a bonded-by-Broadway family!
Look for Broadway Baby Angelo Pitillo's upcoming interview with Euan on the papermag.com!