Ethan Coen Does Off-Broadway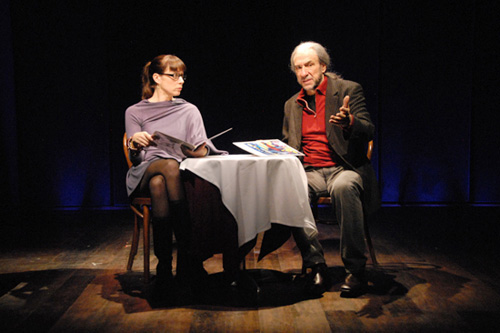 Tonight Ethan Coen takes a break from the Oscar buzz surrounding his latest, and Best-Picture-nominated No Country for Old Men to open up his play Almost Evening at the Atlantic Theater Company's Stage Two. Almost Evening is made up of of three short plays written by Ethan (sans his brother and blood!) and stars the well-respected F. Murray Abraham, Jonathan Cake (recently in Shakespeare's Cymbeline at Lincoln Center) and Elizabeth Marvel.
I hear the show is currently sold out so I'm sure it will either extend or move uptown depending on Wednesday's reviews. If his success on the screen is any indication, I'd say start lining up for the extension.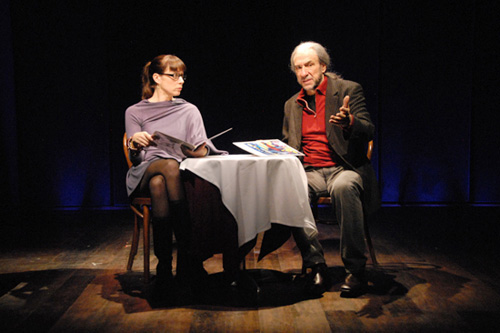 (top) F. Murray Abraham and Elizabeth Marvel (bottom) J.R. Horne and Jonathan Cake in Almost Evening. Photographs by Doug Hamilton