While hosting the November 29th Soul Train Awards, Erykah Badu declared war of Iggy Azalea, mocking her onstage with a fake phone call, saying, "You can definitely come [to the awards], 'cause what you're doing is definitely not rap!"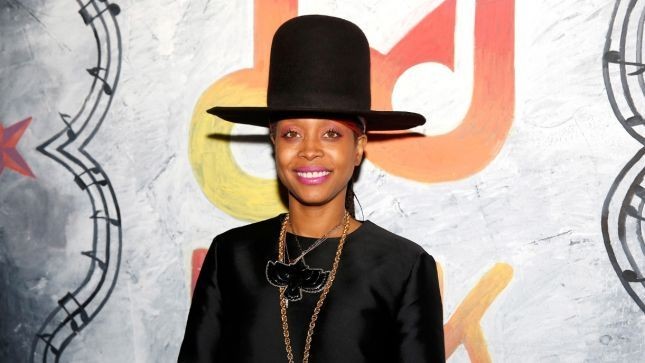 The joke received a round of laughter and applause from the crowd.
Azalea responded in her typical, lame fashion, stating (on Twitter): "We are days from 2016, but i came online today and saw its still cool to try and discredit my 2014 accomplishments. LOL, f—king hell," then informed us that one of her horses might have Lyme disease.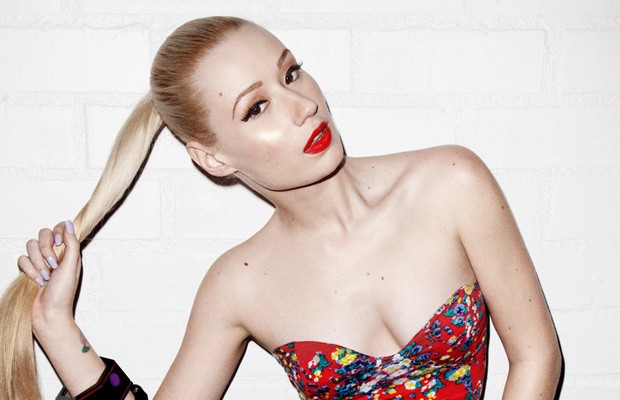 K.
Well, it appears that the two superstars have buried their little tiff, after Badu posted this hilarious video on Twitter, (ostensibly) apologizing to Azalea during an #AskBadu moment; she even brought her own daughters into the mix.
. @kayyci #AskBadu pic.twitter.com/vXOKApaEpT
— ErykahBadoula (@fatbellybella) December 7, 2015
"You know what? I wanna do this for my daughters. I want to apologize to Iggy Azalea because she's one of their favorite artists and they listen to her all the time, and it's for them. But when I really think about it, if y'all love her so much why don't you go and be with her then? Go and be with her, yo."

LOL.
Iggy seemed to have only seen the silver lining of the slightly shady response, tweeting this note back at the music icon...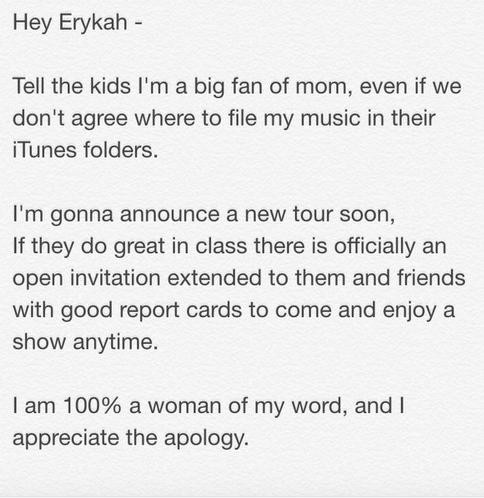 ...then tweeted a bunch of videos of her horseback riding :(.

Eryka, you win, queen.