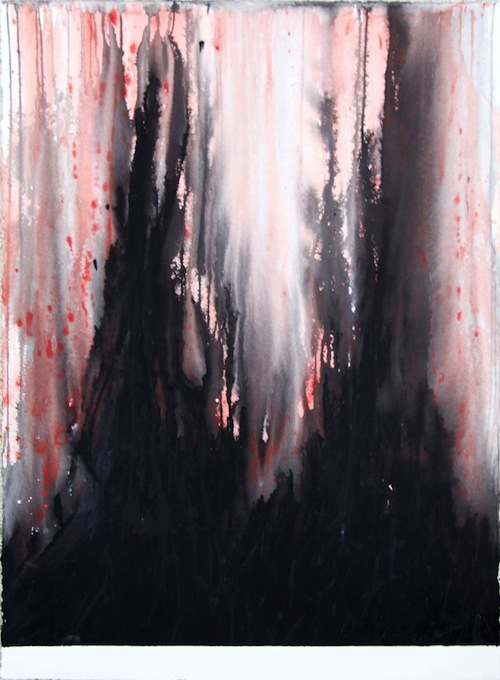 Opening tonight at
Mallick Williams & Co
., "Avarice" is a tour de force for artist
Erik Foss
, who worked tirelessly for over a year to create the abstract paintings, drawings and collages featured in the show.
With a title that references the Deadly Sin of greed (a nod to his Catholic upbringing), and his experience as a New Yorker of 15 years, Foss has created a beautiful and poignantly-timed show comprised of pieces that explore how the combination of power and greed ravaged the "pillars of Western power." The pieces are imbued with the feelings of loss and sorrow, damage and rage that so many felt on September 11th, 2001, yet in their abstraction, they stand alone as hopeful, gorgeous examples of Foss' talents.
The exhibit opens to the public tonight from 6pm - 9pm and runs through Sept. 30.