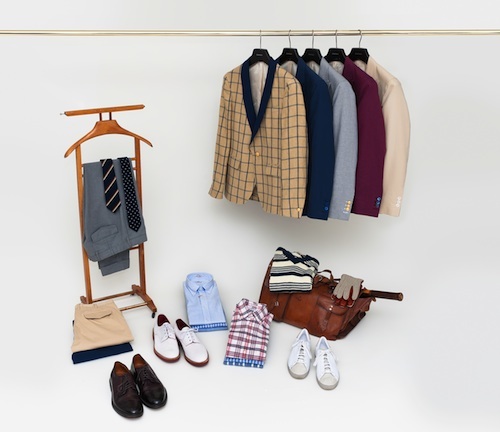 UPDATED: THIS CONTEST IS NOW CLOSED. WE'LL BE IN TOUCH WITH WINNERS SHORTLY. THANKS FOR ENTERING, EVERYONE!
In a perfect world, our entire head-to-toe summer look would be GANT and we would spend the next three months bobbing on a schooner off the Montauk coast drinking Tom Collins and scooping up crab dip with Triscuits. Alas, this cannot be, but 5 lucky PAPERMAG readers get to win an invite to a private GANT in-store party on May 31st hosted by PAPER's market director, Luigi Tadini, and will get to take home an head-to-toe GANT ensemble styled by Tadini himself.  And, so sorry ladies but this contest is for menswear only, unless, of course, you like rocking menswear.
To enter: Just be a fan of
Paper's Facbook page
and
GANT's Facebook
page and tell us what your one must-have Fashion item is for the summer in the comments section below. We'll pick a winner at random
Monday, May 28th
  Wednesday, May 30th. Deadline is at 12 p.m.!