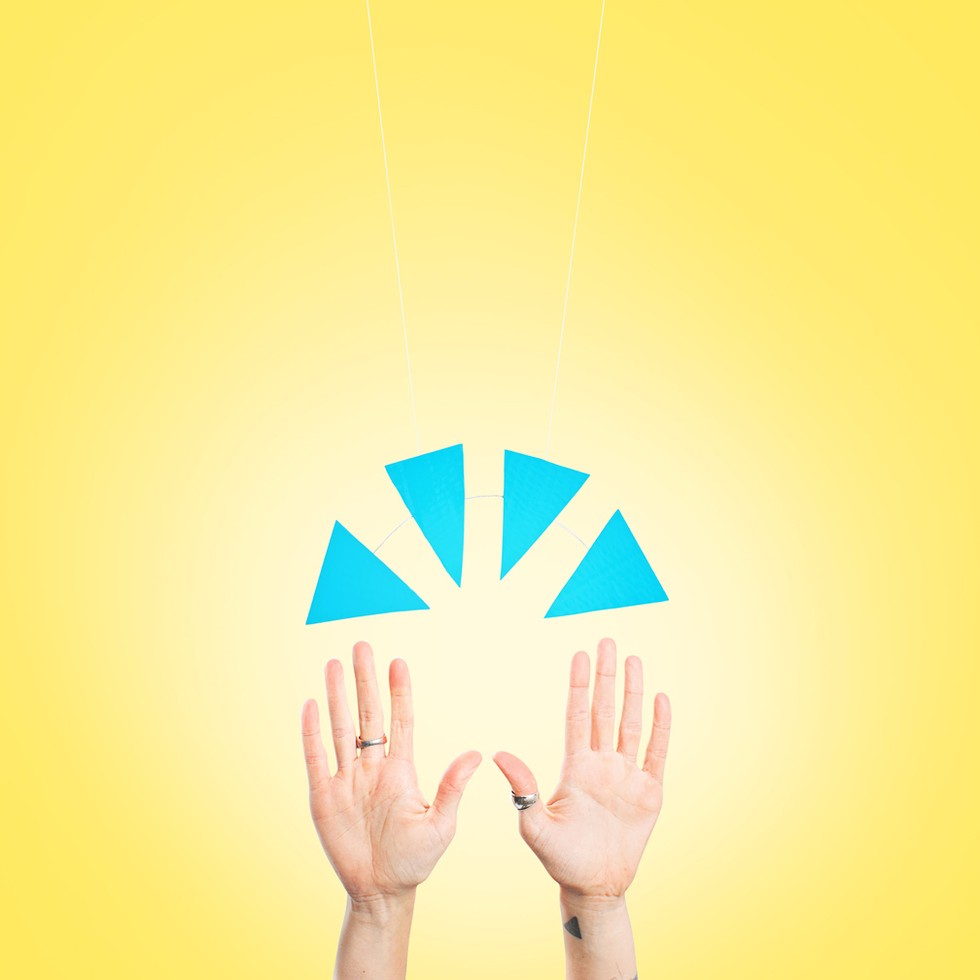 Graphic designer/artist Liza Nelson has a new photo series that brings our favorite emojis to life. Aptly named
EMOJI IRL. LOL.
, Nelson's photos feature people and objects posing as everything from the "Hallelujah Hands" (called in the series "Praisin'") to the flamenco dancer in red ("Goddess")...but with a twist. The "Hallelujah Hands" are accented with rings (above), the (assumed) man in blue becomes a woman with a pixie cut and vivid green eyes and the gun gets an extra dose of bling.
Explaining her inspiration for the project, Nelson writes on her Tumblr that:
Emojis mean everything and they mean nothing at the same time. They're completely personal and completely universal. They're really quite stupid. And they're the best thing that ever happened to our generation. They deserve to be observed and worshipped individually. By finding, posing, and sculpting Emojis in real life I've created a set of shrines to the individual characters. Because somebody has to do it.  

You can find her prints available for purchase
HERE
.
[via
The Atlantic
]