Actress Ellie Kemper stole our hearts and made us laugh on The Office and in Bridesmaids, among many other roles, so it's been a delight to watch her star in a series of her own. She plays the titular character in Netflix's Unbreakable Kimmy Schmidt, a young woman who moves to New York City after getting rescued from an underground bunker where she was held captive for 15 years by a messianic cult leader. The show has finished two seasons and is gearing up for its third.

When did you first know you were funny?

In second grade, I played Bunny Sue in our class play, Get Hoppin'. I needed help pinning my tail on my bottom, so I asked the school secretary/stage manager, Mrs. Scott, if she could help me. I told her, "It's a dirty job, but someone's gotta do it." Mrs. Scott laughed really hard, and I knew in that moment that I was a genius.
Was there any one moment that made you realize you wanted to pursue a career in comedy?
I think watching David Letterman work the drive-thru at Taco Bell is the first time I remember laughing uncontrollably at something on TV.
Who are your comedy idols?
Julia Louis-Dreyfus, David Sedaris, Nora Ephron, David Letterman.
What did you want to be when you were growing up? What did your parents want you to be?
I wanted to be a nun, and my parents just wanted me to be happy. One of those things is no longer true.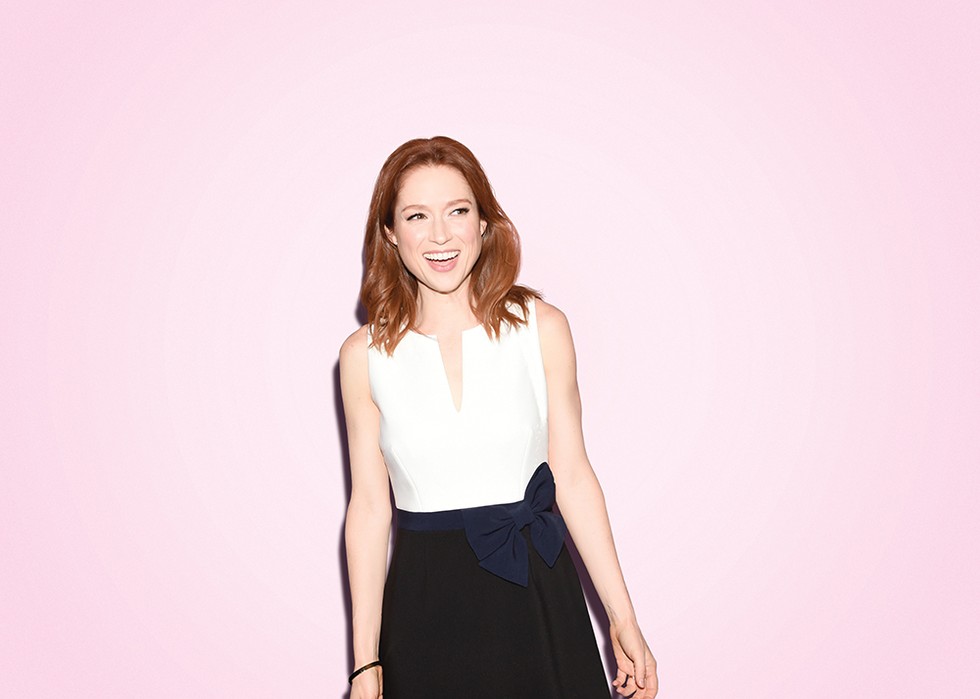 Photography by Billy Farrell BFA.com
What do you consider the best joke you ever made?
I am really proud of my very first Onion headline: "Grapes 'Big Hit' at Area Picnic." I'm not sure if it's that fabulous a joke, but seeing it in print was exhilarating.
What do you consider your worst joke/bit/sketch you ever performed?
I did a very early version of my one-woman show at the UCB, and there were about 4 people in the audience. There weren't even crickets – it was completely silent. I thought I wanted to quit performing altogether after that show. Then I went home and watched Tracey Ullman until I felt better.
What has been the craziest encounter you've ever had with a fan?
The craziest encounter that I have ever had with a fan isn't that crazy – sometimes at Mass (I am Catholic), someone will give me a thumbs-up when I'm genuflecting. That's an odd time to do that.
Tina Fey has mentioned basing Kimmy on an exaggerated version of you and your natural personality. For your part, what do you pull from for inspiration on how to play the role?
I am naturally cheerful, but I am also competitive. I draw on that competitive side for Kimmy's fierceness, strength and tenacity.
What has been the most surprising fan response to the show?
I think when people mention that the show got them through a difficult time, that is the greatest compliment.
What have been some of your favorite scenes to shoot?
Filming the pilot will be something that I will remember forever. Out in Times Square, walking up and down 5th Avenue, freeing Central Park horses -- I can't believe I get to film a television show in New York City.
Would you ever be with someone romantically who was funnier than you?
Yes, I am married to him.
More comedians in our 'LOL XOX' series:Ellie KemperSeth MeyersCole EscolaJohn Early