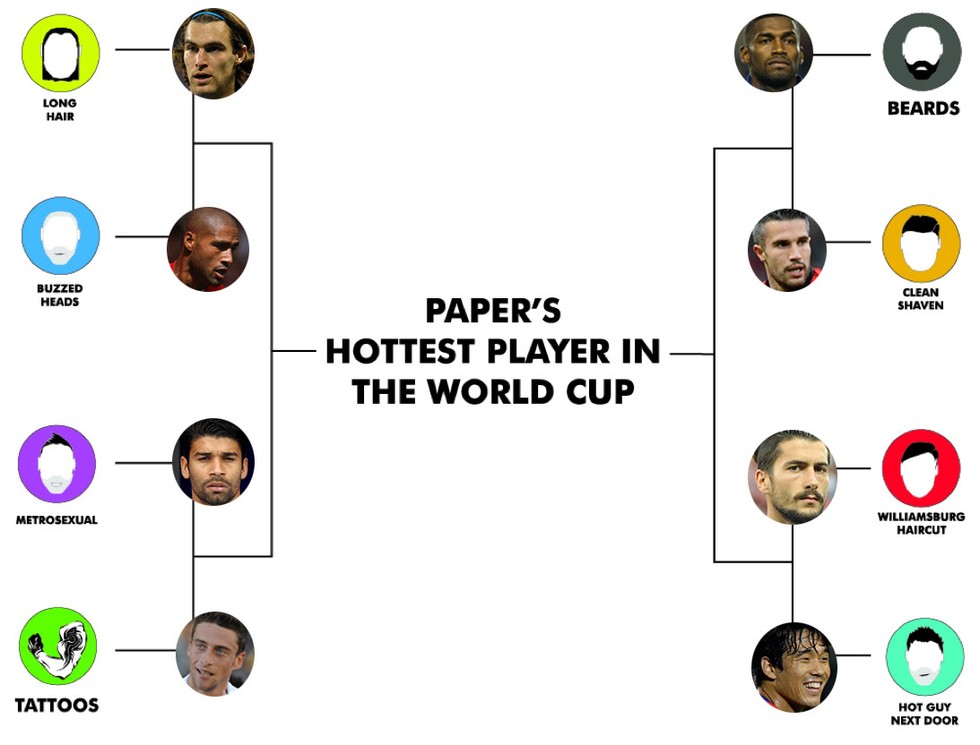 The playing field has now been whittled down to 8 cuties. Scroll down to see who advances to the round of four.
CLICK HERE TO OGLE THE ENTIRE COMPETITIVE FIELD AND SEE WHO WAS PREVIOUSLY ELIMINATED.

LONG HAIR vs. BUZZED HEAD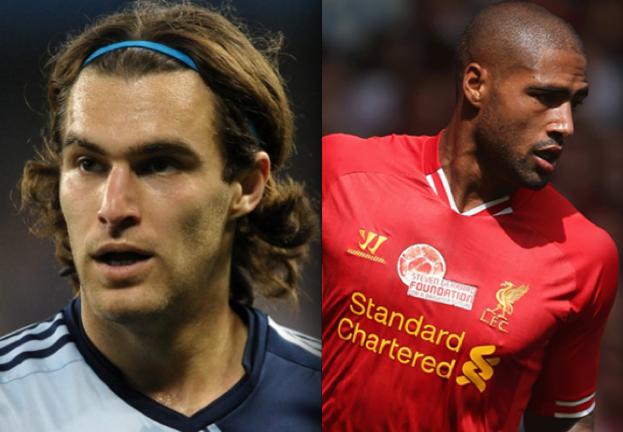 Graham Zusi (Winner of Group Long Hair and Midfielder for U.S.) vs. Glen Johnson (Winner of Group Buzzed Heads and Defender for England)

The Match:
At our core, we're more of a buzzed head fan than a #longhairdontcare fan so we're gonna go with our guts on this one and say...


Winner: Glen.
METROSEXUAL vs. TATTOOS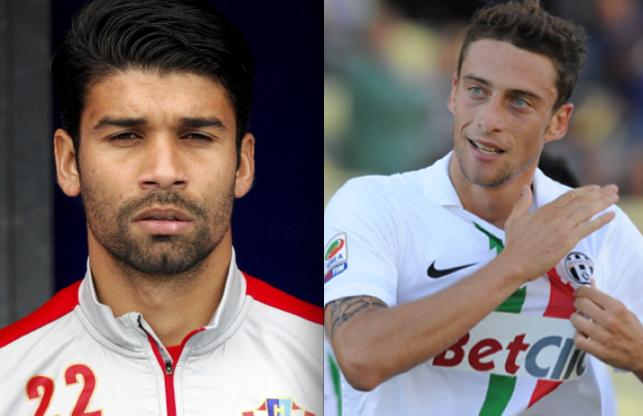 Eduardo (Winner of Group Metrosexual and Forward for Croatia) vs. Claudio Marchisio (Winner of Group Tattoos and Midfielder for Italy)

The Match:
Metrosexuals weren't a good look the first go-round and they aren't a good look now. Plus, Claudio is a walking cologne ad!


Winner: Claudio.

BEARDS vs. CLEAN SHAVEN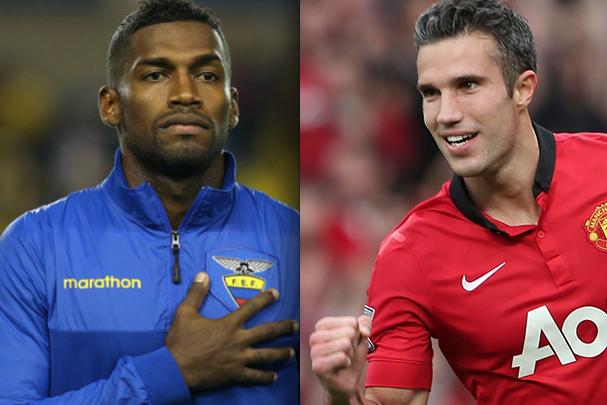 Gabriel Achilier (Winner of Group Beards and Defender for Ecuador) vs. Robin Van Persie (Winner of Group Clean Shaven and Forward for the Netherlands)

The Match:
Robin looks like a guy who had kids early but who's also got it all figured out. He's got his mortgage on lock, two minivans in the garages and kids in a great Montessori school. Who does he do it all? He's only 35! (He's actually 30.) Gabriel's facial hair is way too sculpted for our tastes -- you know that shit took, like, 40 minutes to prune. Everyone is a little vain about something but c'mon!


Winner:
Robin.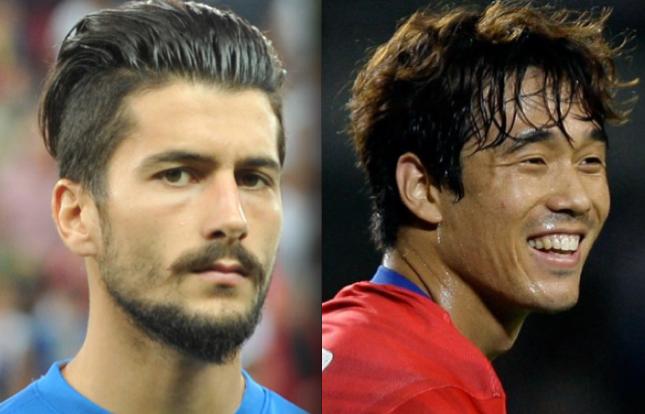 Panagiotis Kone (Winner of Group Williamsburg Haircut and Midfielder for Greece) vs. Park Chu-young (Winner of Group Hot Guy Next Door and Forward for Korea)

The Match: [Spoken in a Univision announcer voice:] DUHHHHHHHHHHHHH.

Winner: Panagiotis.