Electrik Red Joins the NOH8 Campaign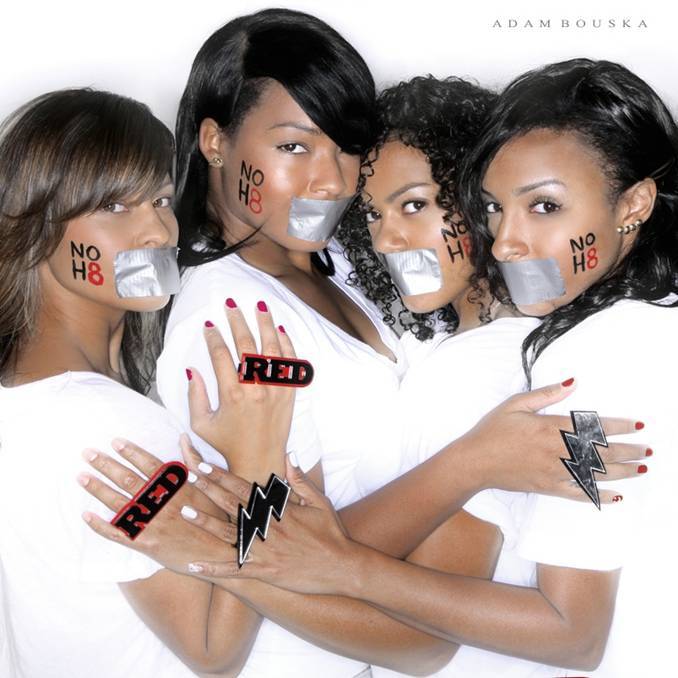 A few weeks ago, we spent a lovely evening at The Oak Room at The Plaza Hotel in the company of Queen Latifah, L.A. Reid, Mary J. Blige and Christina Milian at a dinner hosted by Tricky and The Dream to celebrate their new girl group protégées Electrik Red. The four-piece R&B group, who got their start as Usher's backup dancers, recently joined Jeff Parshley and Adam Bouska's NOH8 ad campaign, a "silent" celebrity-driven protest against Proposition 8, the legislation that banned gay marriage in California. Yay Electrik Red!
While you're at it, take a listen to their single, "So Good."