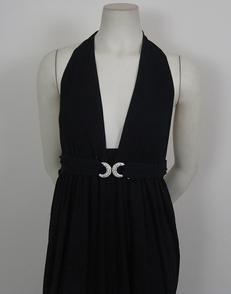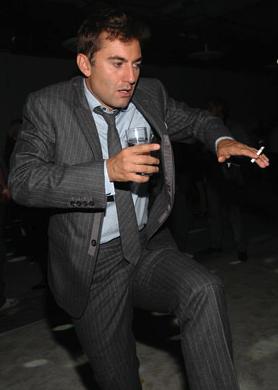 1. Housing Works recently received a generous donation of over 500 vintage Yves Saint Laurent pieces from one single donor. The duds are on sale Thursday, Dec. 11, from 6-9 p.m. at Housing Works' location at 57 East 23rd St. In other Housing Works news, Jamie Stewart, he of Xiu Xiu fame, is doing a solo show next Wednesday, Dec. 10 alongside M. Gira and Larkin Grimm at Housing Works' Used Book Cafe at 126 Crosby St.
2. Eva Pigford, winner of cycle 3 of America's Next Top Model, has changed her name to Eva Marcille.
3. What to talk about at a party, courtesy of Euan Rellie: "Pick the most controversial topic and address it in the most delicate manner. Granted, I once made the mistake of getting into a discussion with Spike Lee about racism, but in general, sex and politics and religion are the best subjects. There's nothing that should be off the table; I like to challenge myself by discussing the difficult things. A conversationalist needs a thick skin as well. You need to be able to push the envelope—there's a limited amount of fun you can have discussing the state of the investment banking market or kindergarten admission issues. I suppose in Manhattan, real estate, too. It's frighteningly typical." From men.style.com's guide to playing host.
4. Nigo will be live and in the flesh signing copies of his new book, A Bathing Ape (Rizzoli) on December 6 at 11 a.m. at his store in SoHo (91 Greene St.).
5. Grammy noms were announced earlier this morning and MIA's Paper Planes is nominated for record of the year. Hoo ha!