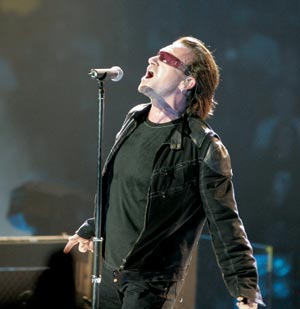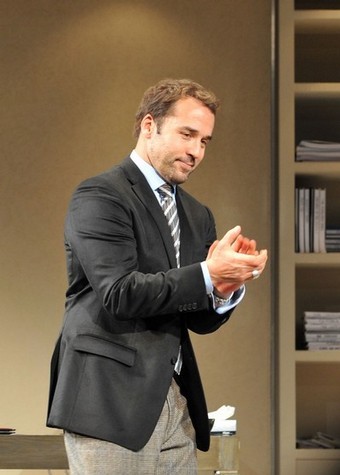 1. U2 sticks it to the man! After signing a multi-million dollar deal with Live Nation, the Irish band is already selling their shares in the company's stock. Live Nation had guaranteed the stock's price when they made the deal in March, but the shares have since fallen 83% and they now stand to lose $19 million. More bad news could come in April when Madonna -- who also signed a huge deal -- is eligible to sell her $25 million in Live Nation stock. (via WSJ)
2. When Jeremy Piven left the Broadway production of Speed-the-Plow with health problems due to "a high level of Mercury," the play's writer, David Mamet, told Variety, "My understanding is that he is leaving show business to pursue a career as a thermometer."
3. One of the last shows at the Knitting Factory (before the venue moves to Brooklyn) features a New York hardcore supergroup including John Joseph and Mackie from the original Cro-Mags, AJ from Leeway and Craig from Sick of it All. Using the name Cro-Mags, the band performs on Sunday. December 28.
4. UK record label Hed Kandi has filed cease and desist motions against a Miami nightclub called Hed Kandi that was scheduled to open in South Beach last night. (via Miami Herald)

5. Members of Congress are going to receive a $4,700 pay raise in January.
6. Concierge.com lists their top places to visit in 2009:
1. Tel Aviv, Israel
2. Bolivia
3. Utah
4. Acapulco, Mexico
5. Vilnius, Lithuania