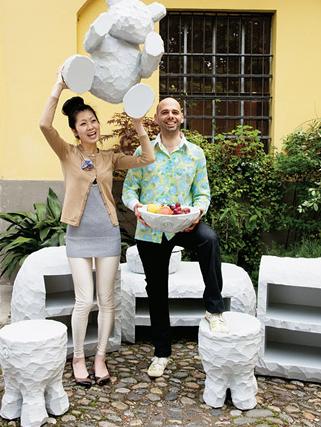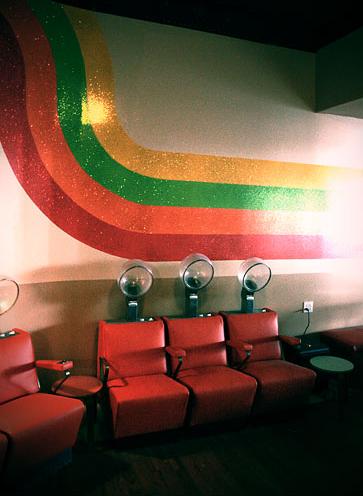 1. Check out this cool photo and illustration spread by Todd Selby in the New York Times Summer Design & Living magazine (pictured above are Sayaka Yamamoto and Boaz Cohen of BCXSY). Selby's work is also featured in PAPER's May Design Issue. Go Todd!
2. Phil Spector is scheduled to be sentenced today in Los Angeles for the murder of Lana Clarkson.
3. The Art By Chance Ultra Short Film Festival is currently running in 14 countries through June 3. The New York City launch party is tonight, May 29, at Angels & Kings (500 East 11 Street). They'll be screening 31 films with live performances starting at 7 p.m. -- and it's free.
4. Beauty Bar is opening in Brooklyn (921 Broadway) this weekend with two nights of DJs including Crooked Disco, Dre Skull, Beatards, Finger on the Pulse and lots more.
5. Vapors magazine celebrates the late Shawn Mortensen with a special issue. Check it out here.
6. Twelve weird neckties to give your dad on Father's Day.
Photo of Beauty Bar from nymag.com