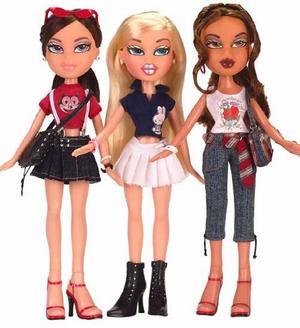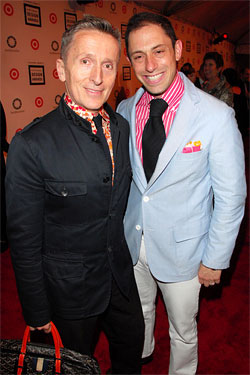 1. Who killed the Bratz? The Wall Street Journal says that sales of the once-popular dolls are slipping because the company the makes them, MGA Entertainment, was "distracted" by a lawsuit from Mattel which claimed MGA stole the idea from them and that the dolls "have lost their edgy look."
2.Simon Doonan and Jonathan Adler were married last week in San Francisco and are honeymooning in Big Sur.
3.Sarah Palin is meeting tomorrow with U2 singer (and almost-head-of-state) Bono.
4. A "toast and roast" in memory of NYC nightlife legend Arthur Weinstein will be held on Sunday, September 28 at Highbar (251 W. 48th St.) at 5 p.m.
5. According to the Perrotin Gallery in Miami, all of the works in their KAWS show sold out before it opened Saturday night. Expect the same at Gering & Lopez gallery in New York in November.
6. The American Museum of Natural History hosts the longest running documentary film festival in the US from November 14 to 16.
7. Oh, and that song in the new iPod Nano ad is "Bruises" by Chairlift.