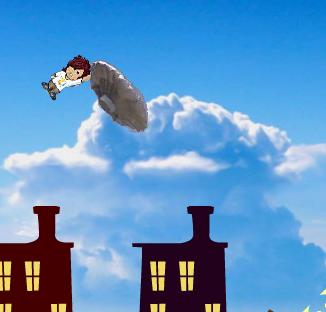 1. Here's the Balloon Boy video game. What took so long?
2. Empire State Building gets tie-dyed tonight. On October 19, the building will be "lit up with special tie-dye colors" in honor of the Grateful Dead.
3. Velvet Underground founder John Cale canceled his appearance at MoMA tonight.
4. PAPER Summer 2009 covergirl Janelle Monae was one of the honorees at the fourth annual Black Girls Rock! awards in New York City on Saturday.
5. An instrumental song identified with actor and recording artist Drake is actually by another Canadian, Jason Charles Beck (aka Gonzales). The solo piano melody called "The Tourist" appears as the "outro" on Drake's latest mixtape and is used as the finale in his live shows.