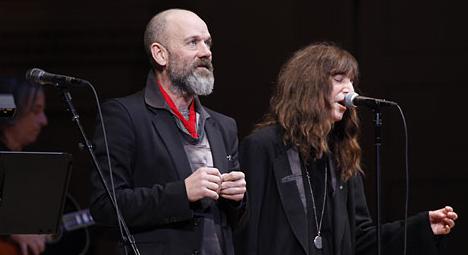 1. The only thing missing from last night's R.E.M. tribute concert at Carnegie Hall was R.E.M... until the group appeared (briefly) to perform "E-Bow the Letter" with Patti Smith.
2. Yes, there is a website for everything. Here's www.hassleme.co.uk, one that will periodically nag you to do something you're trying to avoid.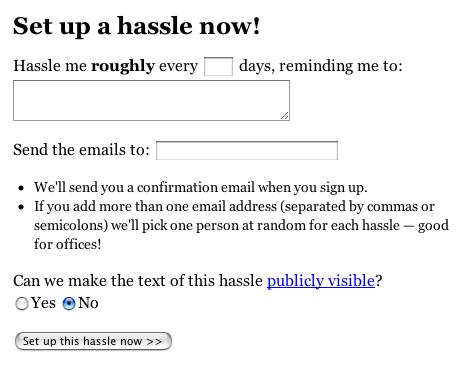 3. Bacardi is hosting a party in Miami at the Fountainbleau Hotel during the Winter Music Conference (March 26, 3-9 p.m.) with MSTRKRFT, A-Trak, Mad Decent, Diplo, Chromeo, Kid Sister, Surkin and Auto Erotique.
4. The organizers of the Club World Awards have canceled their annual ceremony/party during the WMC but will still announce the winners.
5. All-ages electro-punk fest tonight at The Shank (98 Bayard Street, Greenpoint) with The Death Set, Team Robespierre, Cerebral Ballzy, Totally Michael and Ninjasonik.
6. The first Central Park SummerStage benefit concert is June 5 with a performance by TV on the Radio and Dirty Projectors.
Photo of REM from Gibson.com